EARTHDANCE SWITZERLAND 2018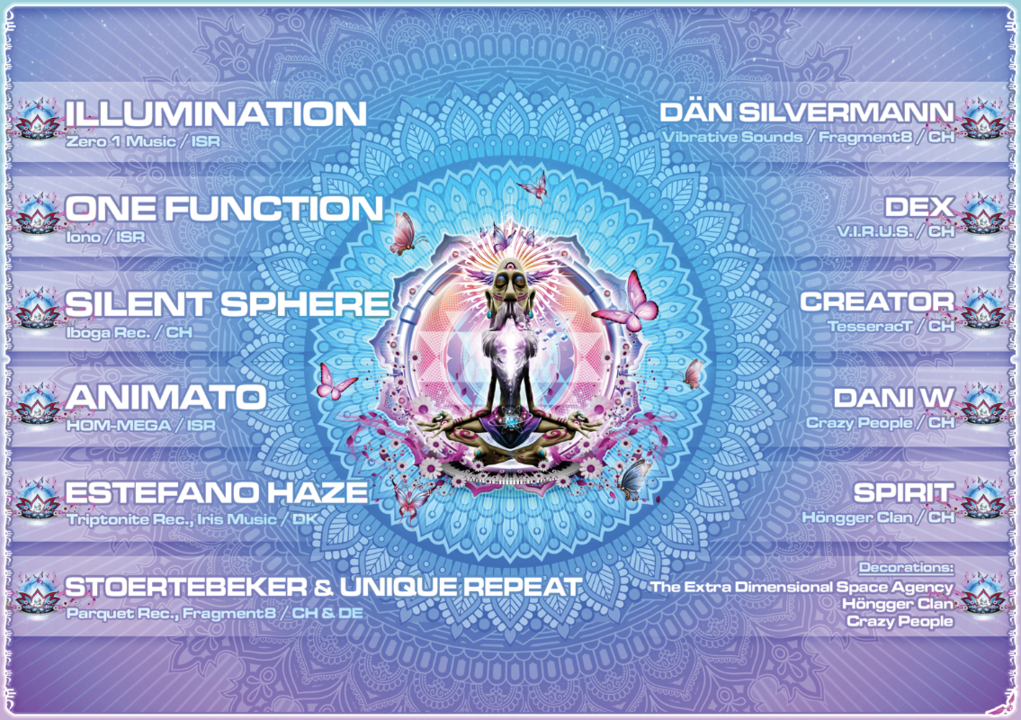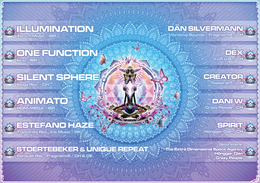 Line Up
Liebe Earthdance Gemeinde
Schweren Herzens müssen wir Euch mitteilen dass wir dieses Jahr keine Earthdance durchführen können.
Durch ein Missverständnis ist es zu einer Fehlbuchung der Lokalität gekommen.
Für uns reicht die Zeit leider nicht um die Party so kurzfristig zu verlegen, und die gewohnte Qualität zu erhalten.
Deshalb werden wir daraus lernen und uns den Termin für 2019 jetzt schon reservieren.
Wir versuchen mit der internationale Dachorganisation schon jetzt den nächsten Termin zu definieren, damit wir sofort einreichen können.
Wir werden Euch weiterhin auf unserer Website
[earthdance.ch]
und im Facebook informieren.
Dear Earthdance community
With a heavy heart, we have to tell you that we can not do Earthdance this year.
Due to a misunderstanding it has come to a wrong booking of the locality.
Unfortunately, the time is not enough for us to relocate the party on such short time, and to maintain the usual quality.
Therefore, we will learn from it and reserve the date for 2019 already.
We try to define the next date with the international organization so that we can submit it immediately.
We will continue to inform you on our website
[earthdance.ch]
and in Facebook.
Deco
Deco
- The Extra Dimensional Space Agency ( EDSA )
- Höngger Clan
Info
Info
Dear Earthdance community, we proudly invite you for the earthdance 2018 at rote Fabrik Zürich.
A night of psychedelic trance and progressive trance from national and international top artists. All artists supporting the Earthdance project, only travel coast and accomondation will be paid. This make this event very special. All the rised monney will found social projects in nepal. Check our website for detailed informations.
Liebe Earthdance Gemeinde, mit vollem Stolz laden wir Euch zur diesjährigen Earthdance in der roten Fabrik Zürich ein.
Eine Nacht mit Psychedelic Trance und Progressive Trance mit bekannten nationalen und internationalen Artisten.
Wie jedes Jahr müssen wir nur die Reise und Hotelkosten tragen, alle Artisten unterstützen unser Projekt zu 100%. Und gerade dies macht diesen Event jedes Jahr zu einem unvergleichlichen Erreigniss. Der ganze gesammelte Betrag wird an Hilfeprojekte in Nepal gespendet. Weitere Details dazu findet Ihr auf unserer Website.
[earthdance.ch]
Location
Location
Rote Fabrik Zürich
Seestrasse 395
8038 Zürich
Organizer
Organizer
Earthdance Schweiz