Backend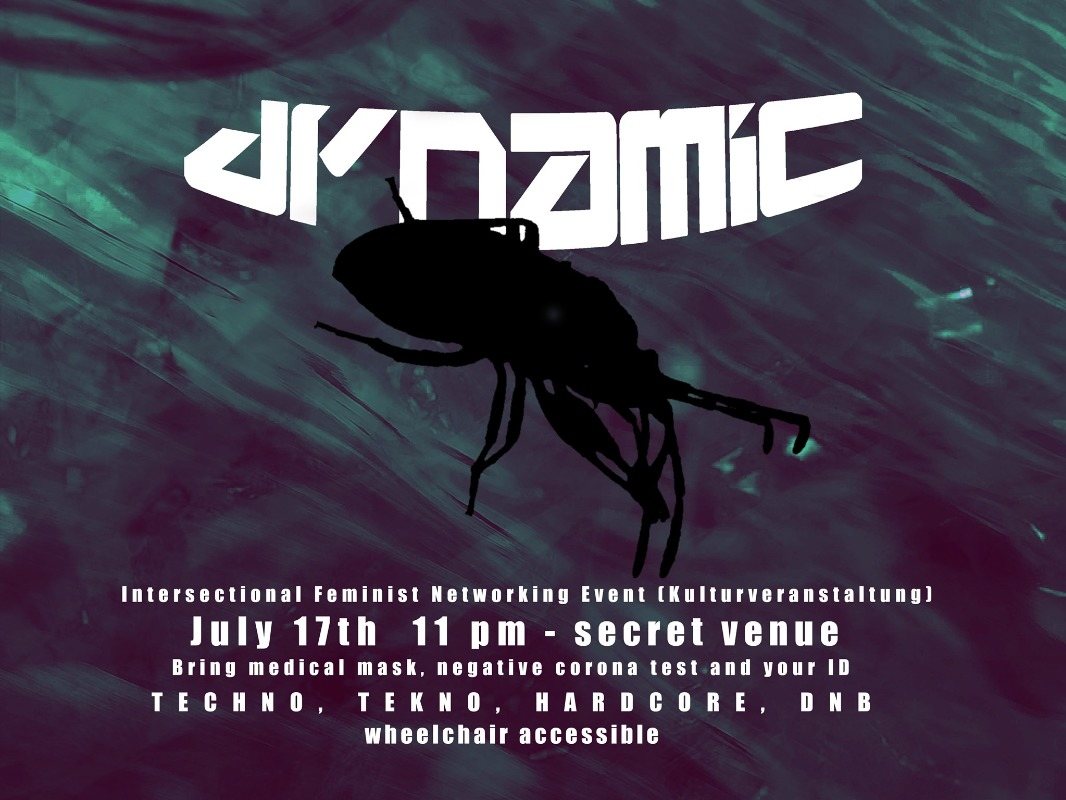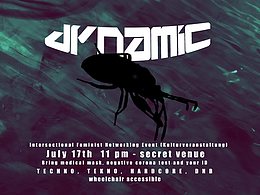 Info
Intersectional Feminist Networking Event (Kulturveranstaltung)
(all genders welcome)
🔥 Start 23h, 15 €
Secret venue - ask your network
Limited capacity
No presale
⚠️
• Bring your medical mask
• Bring your ID
• Bring a negative C test (Bürgertest, no DIY-test) taken on the same day
Without these items access cannot be granted :<
Make sure to get your test while test stations are still open! Without a negative test certificate we can give no access, thank you.
✧
• Hygiene concept and air conditioning
• Wheelchair accessible
• Wicked basslines 🔊
• Anti-racist, queerfriendly, intersectional feminist event
• Open for everybody who supports BLM, anti-racism, anti-ageism, disablility rights, body positivity as well as queer & FLINT* rights ♥
• Awareness team
🖤 🖤 🖤
Please always show mutual respect and empathy.
Know your limits and take care of yourself as well as others.
If you notice people not feeling well or someone making others uncomfortable, please let us know.
🌈🕸️🍄
No photos.
Corona hygiene regulations apply!
This is a cultural networking event for feminist collectives and individuals.
𝐏.𝐋.𝐔.𝐑.
💎
FB event:
[fb.me]
[facebook.com]
soundcloud
IG: @dynamiceventsberlin
Organizer
Organizer
DYNAMIC EVENTS BERLIN