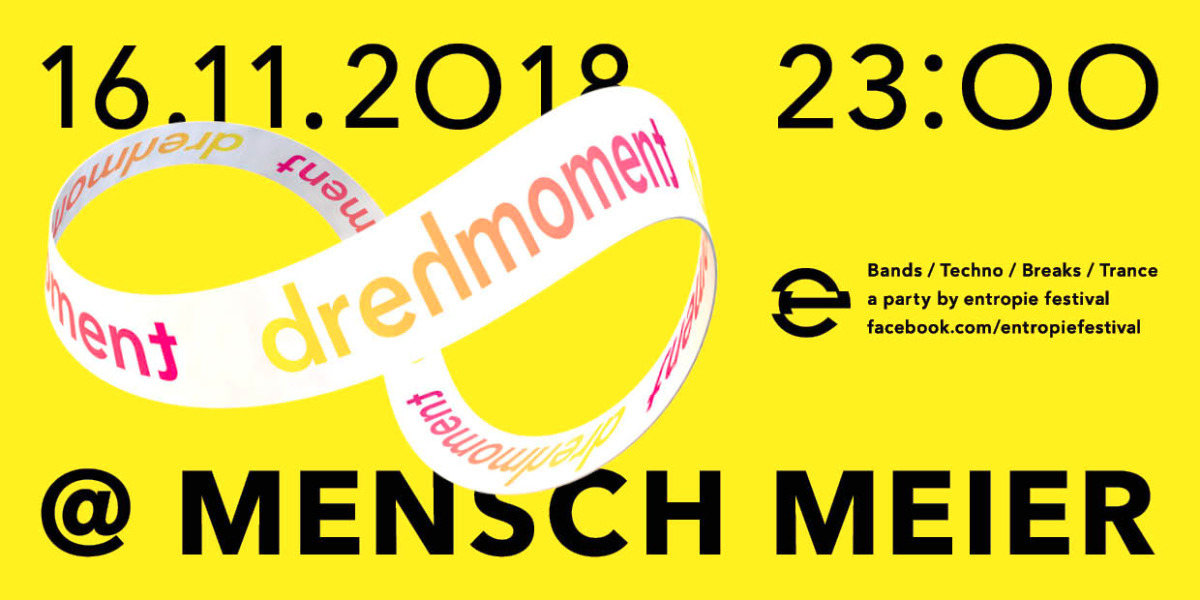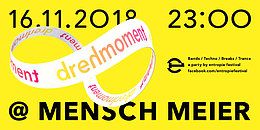 Line Up
♪ Somadelic [Sternhagel, Berlin]
[click here]
DJ Oktogun [Fertile Imagination Music, Darmstadt]
soundcloud
♪ Kaspar Krug [Sarasvati, Berlin]
soundcloud
♪ Genosse Zeit [entropie Festival, Berlin]
soundcloud
♪ Phantom Warrior [Katana Audio, Berlin]
soundcloud
♪ Fuchur - ɹǝqüɟdoʞ [Jonny Knüppel | kopfüber, Berlin]
soundcloud
♪ DJ YumYum [Leipzig]
soundcloud
♪ Juelito [entropie festival / Go, Berlin / Darmstadt]
soundcloud
♪ Herr Nilsson [entropie Festival, Berlin]
soundcloud
♪ Monte Cumbia [Berlin]
soundcloud
♪ Praise [Familie Kunterbunt e.V. | Hertzmusic, Kaiserslautern]
soundcloud
♪ Kerstinyohanner [Berlin]
soundcloud
♪ TOMBOLA Band [Berlin]
[tombolaband.de]
♪ eCorn Olsen [Mensch Meier, Berlin]
soundcloud
♪ Konny [rotzfreche Asphaltkultur, Berlin]
[turgutz.de]
Deco
Deco
lights by Lichtfetisch

decoration by various artists
Info
***english version below***

Viva la rotación!
Leider sind Seehofer, Trump und Le Pen noch immer nicht zurück getreten.
Aber dafür feiern das entropie festival den ersten Geburtstag ihrer
Partyreihe drehmoment, im Mensch Meier!
Wir rotieren der entropie 2019 entgegen. Denn es gibt so viele Gründe,
den Alltag Alltag sein zu lassen! Zum Beispiel Musik, tanzen und
Schnaps. Und das ist doch auch schon mal etwas.

Einlass ab 23:00

Wie immer mit Lichtkunst von LICHTFETISCH.


***english version***

Viva la rotación!
Unfortunately, Seehofer, Trump and Le Pen are still in office. But on
the other hand, we're celebrating the first birthday of drehmoment, at
Mensch Meier.
Let's step back from everyday life, for a night, since there are so many
reasons to, like love, or Schnaps - or those wonderful artists in our
lineup.

Doors open at 11pm

Lights, as always, by LICHTFETISCH.