Backend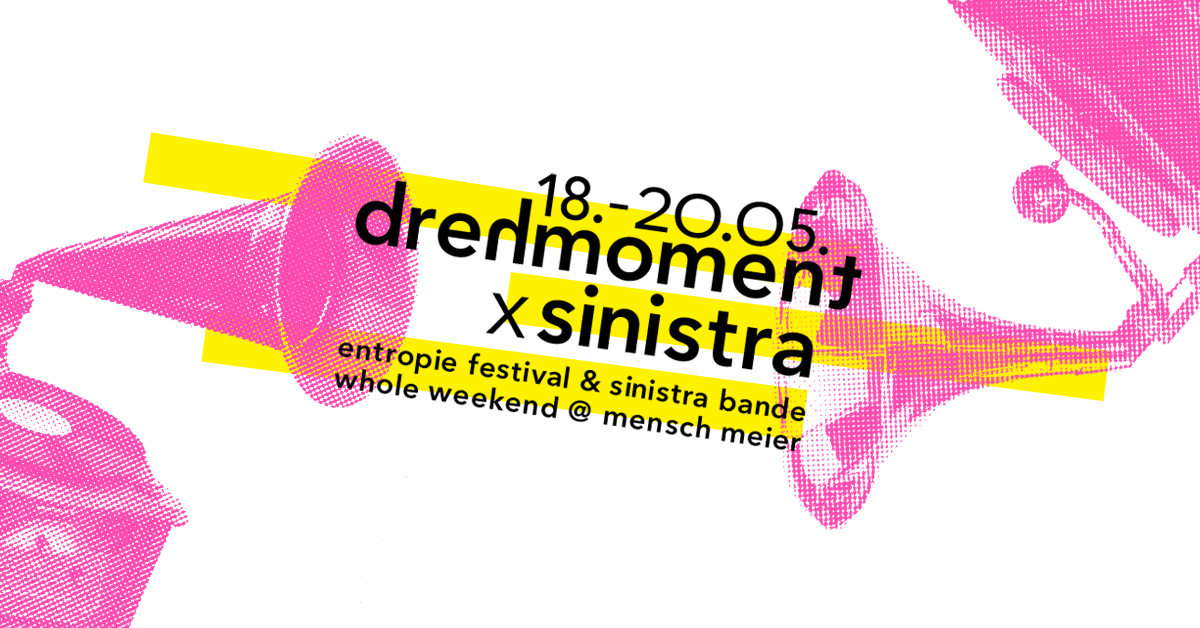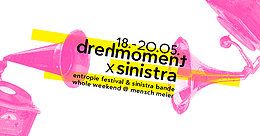 Line Up
°°° Psytrance °°°
♪ DJoanna [Waldfrieden]
soundcloud
♪ Perkins [PHI Rec.]
soundcloud
♪ Zoetropes [Ajourney]
soundcloud
♪ Johnson Patrick [Nyctophilia | Lost In Nature]
soundcloud
♪ H.Point
soundcloud
♪ Egomorph [Occultech | Sub Nature]
soundcloud
___b2b___
♪ Memmelmann [Sub Nature]
soundcloud
♪ Baszi [Free Radical Records | Soundviecher]
soundcloud
♪ symvt
soundcloud
♪ Genosse Zeit [entropie]
soundcloud
♪ Juelito [entropie]
soundcloud
°°°Techno // Tech House // 4/4°°°
♪ Por.No [Hangar]
soundcloud
♪ Typ Tanzdrang *live [Jonny Knüppel | SIGNAL]
soundcloud
♪ Din Esh [Soupherb Records | Absorb Studio]
soundcloud
♪ Simon Says [fernab]
soundcloud
♪ Izinger [Crash Boom Bang]
soundcloud
♪ NK Porter [Nyctophilia | Lost In Nature]
soundcloud
♪ Komorebi
soundcloud
♪ jaLLa
soundcloud
♪ Project XBF *live
soundcloud
♪ Vogelfrei
soundcloud
♪ Orient Express
soundcloud
♪ Conny Kupfer
soundcloud
♪ 10 Mark DJ Team [Balearic Bunker | MM]
soundcloud
♪ Felix Lücke [Missing Link]
soundcloud
___b2b2b___
♪ Gallinger [Missing Link]
soundcloud
___b2b2b___
♪ Simon Klotz [Missing Link]
soundcloud
♪ c.ba *live [Sinistra Bande]
soundcloud
♪ tellertoni *live [Sinistra Bande]
soundcloud
°°° Downtempo // Chill °°°
♪ Maugli [Kollektives Bewusstsein]
soundcloud
♪ FrauPfau [Monophobia]
soundcloud
♪ Anselmus [Herz & Leber]
soundcloud
♪ Flowducer
soundcloud
♪ Hans Klangholz [ɹǝqüɟdoʞ]
soundcloud
♪ Hose
soundcloud
♪ smoking mushroom (psychill set)
[click here]
°°° Diverse special sets °°°
♪ Mett Damon [Herr Nilsson | entropie] (Drum n* Bass set)
soundcloud
♪ eCorn Olsen [Sinistra Bande | MM] (trash set)
[neave.tv]
♪ DaSheD Line [Sinistra Bande | DGG] (ambient set)
soundcloud
°°° Live Bands & MC*s °°°
♪ 26PM [Trap]
soundcloud
♪ A&B [Lagerfeuer-Pop]
soundcloud
♪ Bande Vacilando [Mushroom-Ska]
soundcloud
♪ Benis [Alternative]
♪ Geigerzähler [Singer/Songwriter]
soundcloud
♪ Hidden Keys [Latin/Folk/Blues]
soundcloud
♪ Ihr Wichser [Punk]
♪ KurtBaumKönig [HipHop]
soundcloud
♪ Lanie's Willow [Singer/Songwriter]
[youtube.com]
♪ Robkob 600e [HipHop]
soundcloud
♪ Team Tyson [Alternative Rock]
soundcloud
♪ The Garlic We Crush [Alternative Rock]
soundcloud
♪ Traumsucht [HipHop]
youtube
°°° Workshops, Speeches, Performances & more °°°
Reclaim your Club / Gemeinsam kämpfen: für Selbstbestimmung und Autonomie / Ende Gelände / Extremismus, Islamophobie, Rassismus / Pflegestreik: solidarisches Gesundheitssystem / Müllvermeidung / Was ist Entropie? / Jazztanz / Drogen in der 68er Bewegung / Yoga / Theater: "Senf." von Marie Groß & Ulrike Wolf
Deco
Deco
///Lights, Decoration, Athmosphere:
LICHTFETISCH / Experimental Stage Project / Nero Chiaro Papa / Scarlett Flamingo
Info
/// 3 days /// In- & Outdoor /// 40 DJ*s /// 13 Bands & MCs ///
/// 14 Workshops, Speeches & Performances ///

***english Version below***

Versinkt in einem bunten Klangkosmos aus Schnipseln, Flausch und Weltraumschrott. Erweitert eure kulturellen Horizonte und verschwendet eure Zeit!
Entropie Festival und die Sinistra Bande laden alle Menschen, Cyborgs, Freaks und Fraggles herzlich dazu ein, zwei Nächte und drei Tage im Mai und im Mensch Meier zu verträumen. Techno und Psytrance, Punk und Ska. Theater, Trash, Politpodium und Workshops. Alles für eine Überdosis Kultur, fernab von Karnevalsvereinen und Horst Seehofer.


***english Version***
Allow yourself to drop into a rich galaxy of sounds. A cuddly place, made of paper shreds and space debris. Broaden your mind and waste your time!
Entropie Festival and Sinistra Bande would like to invite all Humans, Cyborgs, Freaks and Fraggles for a weekend in May at the gorgeous Mensch Meier Club. Techno, psytrance, punk and ska. Theatre, trash, workshops and speeches. Just to get you overdosed by cultural input. As far away as possible from carnival societies and Horst Seehofer.
Organizer
Organizer
entropie festival & sinistra bande