Drehmoment: (no) entropie festival – back to Mensch Meier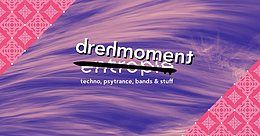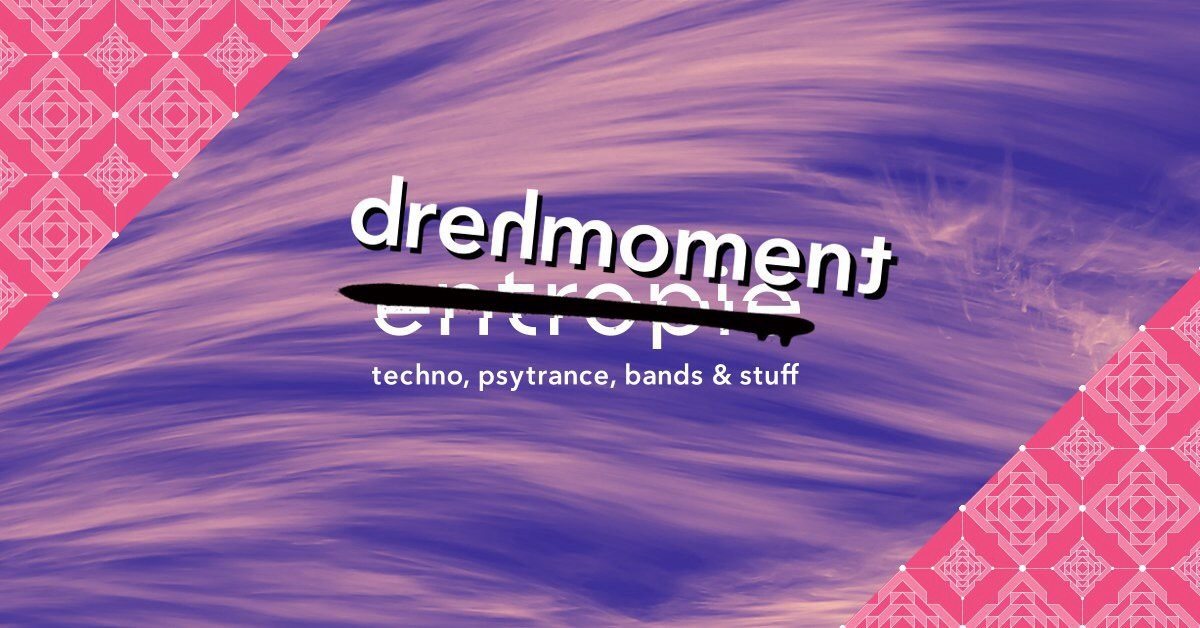 Line Up
// Psy

Daksinamurti - Sangoma Records

Dschagganaut - Chargedmind - Gaggalacka

Mirus - WDG Music // Tonfreunde // PSR Mus

Zoetropes - Bochum_Berlin

Enantion - Psychedelic Theatre

DJ Radzy - Kuala Lumpur_Malaysia

Faizul Alves - Vardha Nam

Din Sirius - Berlin

Atrejus - Johnny Knüppel

Dr. Hain - Deep Frequencies

symvt - Berlin

Holytropix - Stockholm_Berlin

// Techno

Anschein.

Schmitzkatzki - Techtakel

Dachgeschosseschoss - Techtakel

Swinka

Laura Weider

Luis Hill

K.EULE (Lockstoff B)

Mr. Propellerhead (Lockstoff B)

Dirty Harry (Deep Frequencies)

Kerstinyohanner

Herr Nilsson (entropie)

Juelito (entropie)

Valtos (Go!)

// Jonny Knüppel Showcase:

VEB Elektrokunst

Atrejus

Lennard Lindstrøm

// Downtempo

Maugli (YnfnD)

FrauPfau

SKARÚ

Uferkind

xochi

Monske!

monte cumbia

// Live Bands / MC's / Akustik

INFIDELIX

Woodman Jam

Anaí and the DNAs

Vincent Long

Waldgeist

The Garlic We Crush

Electric Horseman

Solo Pájaros

nullachtfuffzehn

Elephant's Foot

Imbiß

A&B (entropie)

Alexander & Julian

// Ambient + Chill

duft.stoff

Prossesed Sunshine
Info
*** english below ***

Ersatz-Party für das Entropie Festival 2018.

entropie festival goes Mensch Meier – Klappe , die Zweite!
Die kleine entropista zog aus, um kreatives Chaos in die Welt der Ordnung zu bringen.
Als sie jedoch ihr Ziel erreichte, eine kleine Insel am Meer, wurde der Zugang ihr verwehrt und nicht das kleinste Boot wollte sie hinüber schippern.
So stand sie traurig am Ufer und wusste nicht ein, nicht aus, hatte sie doch schon eine Menge Vorbereitungen getroffen und es gab so viele Menschen, die auf sie zählten.
Den Kopf schon fast im Sand vergraben, eilte ihr alter Freund Mensch Meier herbei, richtete sie auf und nahm sie auf den Schultern wieder mit nach Berlin.
Dort gab er ihren Plänen ein neues zu Hause.


*** english Version ***

Replacement party for the cancelled entropie festival 2018

The Tales and Travels of entropista, Vol. II
She had set out again, this time to the sea, to sew the seeds of creative chaos in a world dictated by order and uniformity. But when little entropista stood at the shore, the air tasting of salt and the wind roaring of revolution, her journey came to a sudden end.
A journey had been promised and prepared, a ship stood ready at the pier, hundreds had waited and willed for the sails to unfurl and take them away across the seas. Yet before the day of departure could come, Entropista was denied passage through the harbour.
She didn't understand, she couldn't. Almost a year had passed since she returned from her first ever adventure; when, glowing with pride and fervour, she had promised to embark again. To cover greater ground, travel further and higher, and to grow again, with new and greater trials. Yet here she now stood, stopped cold in her tracks, feeling bitter and guilty and sad.
Her friend Mensch Meier was there, thankfully, to carry her home to Berlin. To prop her up and tend to her wounds and to give her plans a new home.