Backend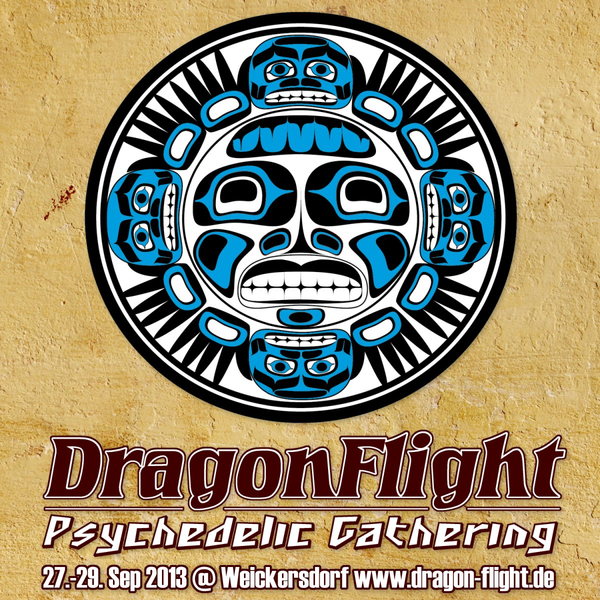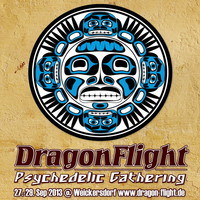 Line Up
SCROLL DOWN FOR ENGLISH VERSION.

Alle Waldwesen, Nachttänzer und Tagträumer da draussen sind wieder herzlich eingeladen! Wir freuen uns auf jeden, der mit uns für zwei zauberhafte Tage unseren kleinen Planeten Goa auf der Chintamani Farm bevölkert, mittanzt, mitchillt und uns seine Anwesenheit und sein Lächeln schenkt. Lasst uns zusammen den Sommer verabschieden, den Herbst begrüssen, den Waldboden eintanzen und den Himmel über uns weit machen.

Das Gelände bei Weickersdorf (bekannt auch unter dem Namen "Chikago") wurde uns von Kamala, dem Besitzer freundlicherweise zur Verfügung gestellt. Auch er freut sich schon auf den nächsten Dragonflight zwischen Bäumen und Wiesen.

Also auf ihr Feen, Elfen, Zwerge und Waldgeister! Feiert mit uns in den Herbst und fliegt mit uns im Drachengeschwader!

--------- ENGLISH VERSION ------------
All forest beings, night dancer and day dreamer are kindly invited! We are happy to welcome everybody who wants to inhabit our small planet goa for THESE two wonderful days. Dance with us, chill with us, give us your presence, your smile. Let us bid farewell to the summer and greet the autumn, dance on forest ground and enjoy the wide sky above us.
The location near Weickersdorf (also known under the name "Chikago") was provided to us by Kamala, the frieNdly owner. He is awaiting you and looks foRward to our next Dragonflight between THE trees and THE meadows.
So come to us you fairies, elVEs, dwarVEs and forest spirits! Party with us into the autumn and fly with us with our dRAgon squadron!
Fr 27.9.2013 22:00 - 00:00 Soreiajana - Dragonflight Opening
Sa 28.9.2013 00:00 - 02:00 Mollukdai (Creact Records) - Progressive Psy
Sa 28.9.2013 02:00 - 04:00 Iragon (Creact Records) - Progressive Psy
Sa 28.9.2013 04:00 - 07:00 Solar Sound System - Morning Psy, Full On
Sa 28.9.2013 07:00 - 10:00 Surprise DJ Set
Sa 28.9.2013 10:00 - 16:00 Break: just nature's sounds
Sa 28.9.2013 16:00 - 20:00 Joker & Katjuscha - Progressive Psy, Goa
Sa 28.9.2013 20:00 - 22:00 Fluorie - Morning Psy
Sa 28.9.2013 22:00 - 01:00 Arkanum (Creact Records) - Progressive, Forest, Darkspy
So 29.9.2013 01:00 - 03:00 Ashkii - Darkspy
So 29.9.2013 03:30 - 07:00 The Ent - Darkspy
So 29.9.2013 07:00 - 10:00 LSDJ25 - Dark & Hard
SCROLL DOWN FOR ENGLISH VERSION

Der Drachenflug (Samstag)
Der Drachenflug ist ein psychedelischer Tanz-Trip und basiert auf der Geschichte der Zähmung des Banshees (eine Art Drachen) aus dem Film Avatar. Jake Scully klettert zu einem hoch gelegenem Platz von fliegenden Bergen wo er seinen Drachen auswählen und bändigen muss. Nachdem er die gefährliche Kreatur in seiner Macht hat, verbindet er sich mit ihr und stellt "Sahelu" - das Band her. Dadurch gehen er und der Drache eine lebenslange Verbindung ein. Er fliegt mit dem Drachen und landet wieder sicher im Dorf.

Die Geschichte ist eine Metapher für eine Initiation. Wir versuchen unseren inneren Dämon zum Partner zu gewinnen. Wenn wir ihn gefunden, ihm ins Auge geblickt und uns gegen ihn behauptet haben, gewinnen wir einen mächtigen Verbündeten, der uns die Kraft zum Fliegen gibt.

------------ ENGLISH VERSION -----------

The Dragonflight (Saturday)
The Dragonflight is a psychedelic dance trip based on an episode from the film Avatar. Jake Scully climbs up to a high place of flying rocks where he must choose and fight a dragon. Once he has seized power over the dangerous creature he establishes a connection called "sahelu" - the bond. After that he and his dragon become life-long companions. He flies with his dragon and lands safely at the village.

The story is a metaphor for an initiation where we seek and confront our own inner demon. Once we have fought and accepted him, we win an aide that will lend us his power to fly.
SCROLL DOWN FOR ENGLISH VERSION

Bitte mitbringen:
- Zelt, Isomatte, Schlafsack
- Festes Schuhwerk
- Regenjacke
- Geld für Essen und Trinken
- Bitte kein Fleisch

----------- ENGLISH VERSION -----------

Stuff to bring with you:
- tent, sleeping bag
- sturdy shoes
- cagoule
- Money for food and drinks
- Please no meat

And above all: Peace and Happiness!
Location
Chintamani Farm at Weickersdorf near Bischofswerda, GERMANY
GPS: 51.106227,14.178827
Link:
[bit.ly]
Entry
Entry
Nothing, but you can support us with 10 EUR.
Added

9y 23d

· Update

9y 4d

· 3 Parties ·

/ 9