DMT presents Springtime SpaceCats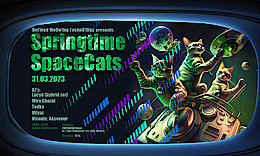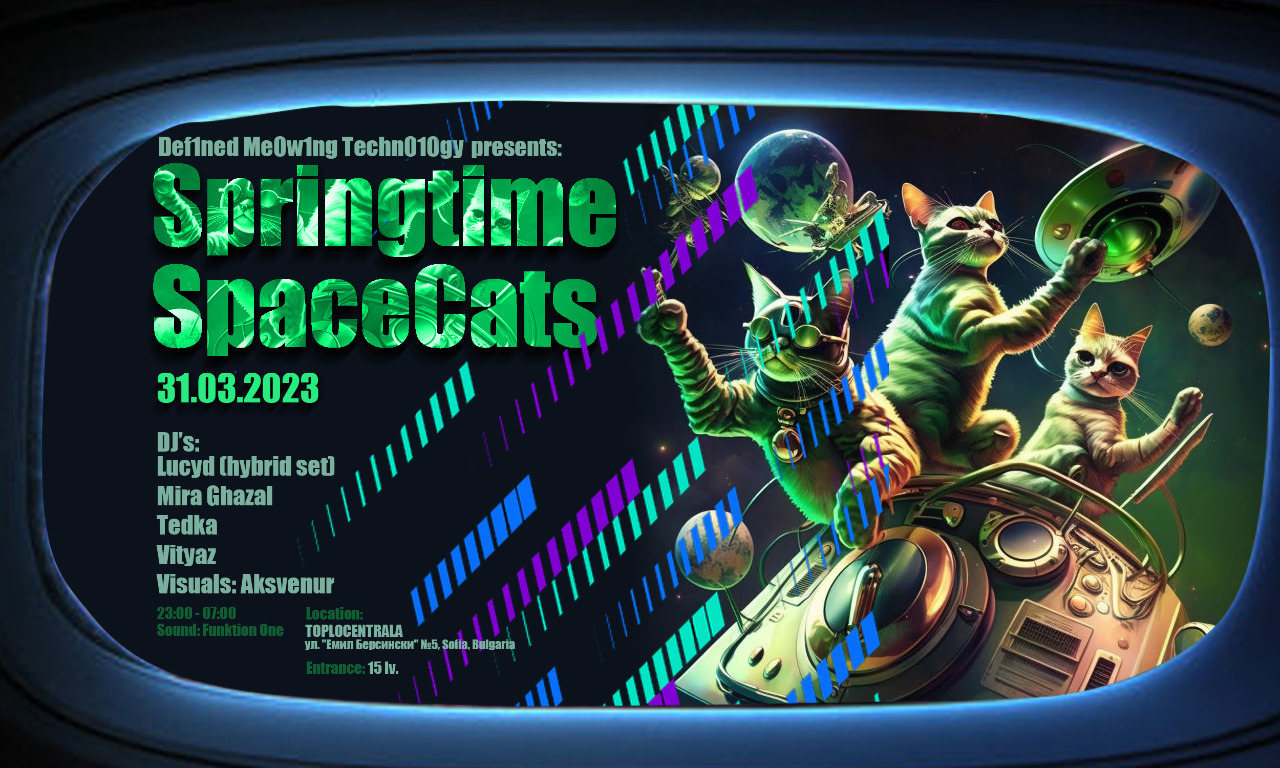 Info
Info
Def1ned Me0w1ng Techn010gy
presents
Springtime SpaceCats

After a very comfortable winter for all cats and people, filled with less snow than we would have liked, but more joy than we expected, we announce the beginning of the spring season with a completely new understanding of a dance event. Charged not with lithium-ion batteries, but with bucket loads of enthusiasm, we invite you to the opening of the spring dance season. The cosmic impulses of a group of well-known underground cats will skilfully perform a carefully selected techno music. What better place to gather in warmth than the Toplocentrala in Sofia.
Location
Toplocentrala
5 Emil Bersinski Street, 1408, Sofia, Bulgaria
1408 Sofia