Disfuncti incarnate by Arcade disfunction records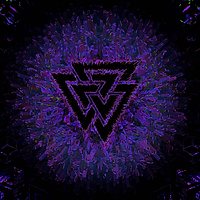 ·
Flyer comments...
Here we are again brothers and sisters !!!!
A new year means time for another blast-off!!!
At a venue we all know and love!
We will celebrate 2 new releases which are brought to you by Helloki and Dark Euforia themselves and our wacky brother Dinotic will also bring hes new music after a long trip in Thailand !!!
The rest of the night will be filled with acts from our label and friends.
~~~~~~~~~~~~~~~~~~~~~~~~~~~~~~~~~~~~~~~~~~~~~~~~~
~*~ LIVE ~*~
§ ALTIUS § (Arcade Disfunction / Hypnotica / Luminati) (SWEDEN)
soundcloud
§ DINOTIC § (Arcade Disfunction)
soundcloud
§ AEIO § (Arcade Disfunction)
soundcloud
1 more t.b.a.
~*~ DJ ~*~
§ LAZARUS SOUNDSYSTEM § (Balkan Madness)
soundcloud
§ ATRYUM § (Arcade Disfunction) vs § XIBALBA § (Independent)
soundcloud
soundcloud
§ HELLOKI § (Arcade Disfunction / Warromaja / HippyFlip / Dimensional)
soundcloud
§ DARK EUFORIA § ( Arcade Disfunction / 9th Circle)
soundcloud
~~~~~~~~~~~~~~~~~~~~~~~~~~~~~~~~~~~~~~~~~~~~~~~~~~
Deco
By Neil gibson's creations
Info
For the people that remember the last party we gave here at this venue! when we had a crazy costume contest !!!!
Last time it was disfuncted roman this time we have another contest in mind with a new concept !!!!

UNDEAD CELEBS!

Because be honest! 2016 has taken a lot of musical geniusses from us! lets give them one last salute by partying in their undead likeness !!!!

The best costume will get a musical price !!! Soon to be announced!
Location
MS-Hoeve @ August van de Wielelei 218, 2100 Antwerpen
Entry fee
10 eur before 22 o clock 12 eur after
Organizer
Arcade disfunction records
Added
3m 22d
· Update
2m 25d
·
9 Parties
·
/ 2
More events from dark euforia
Arcade disfunction rec and Amazing fest world
20 - 21 May '17 · Indoor
Herentals ·
Belgium
Line Up:

#### Darkpsy ### § Malkaviam § (LIVE / Venezuela) Deviant Force Rec / Bhooteshwara Rec · arcade disfunction friend come…


Loc:

location reservation ! stay tuned !

Added by dark euforia · Update

22d 22h

·

217

· Starts in

26d 18h
Sa, 20 May '17 ·
Herentals