Digital Temple w./Lucid Spirit (Holland)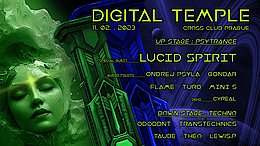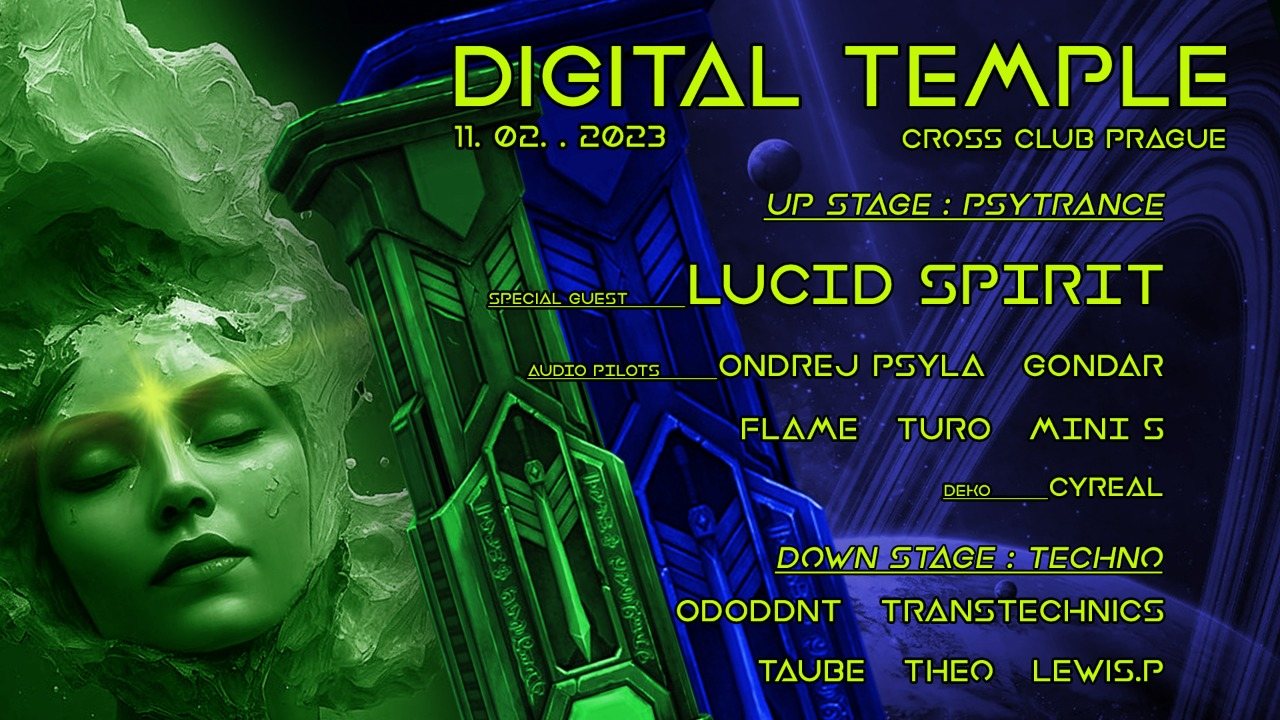 Line Up
UP STAGE: PSYTRANCE
SPECIAL GUEST::
LUCID SPIRIT (PSYCHEDELIC RAVE, HOLLAND)

AUDIO PILOTS:
Ondrej Psyla (Purple Hexagon Records)
Flame (Soundscript, Slovakia)
MINI S (Independent)
Gondar (WAKEUPMETHODS.GONDARIA.COM, CZ)
Turo (Slovakia)

DECOS:
CYREAL

DOWN STAGE: TECHNO
Taube
ODODDNT
Transtechnics
Theo
Lewis.P
Info
Info
Dutch dj and producer Lucid Spirit in Prague.
Dennis Stellovic will present his full on set. He is known for his energetic full on sets.
He has been part of the band Alienatic for 4 years.
He has played at many different events in the Netherlands, such as the legendary Psychedelic Rave and Psy-Fi festivals. In addition, he is a regular at London parties, which he considers his second home.
The decorative side of the event will be provided by Cyreal from Ostrava, who will be coming in full decorative force.
We are looking forward to seeing you on Saturday 11.2 . on the upper staging of the Cross club!
Location
Cross Club
Plynární 1096, 170 00 Praha 7-Holešovice
Prague