Backend
Digital Storm with Fungus Funk&Gappeq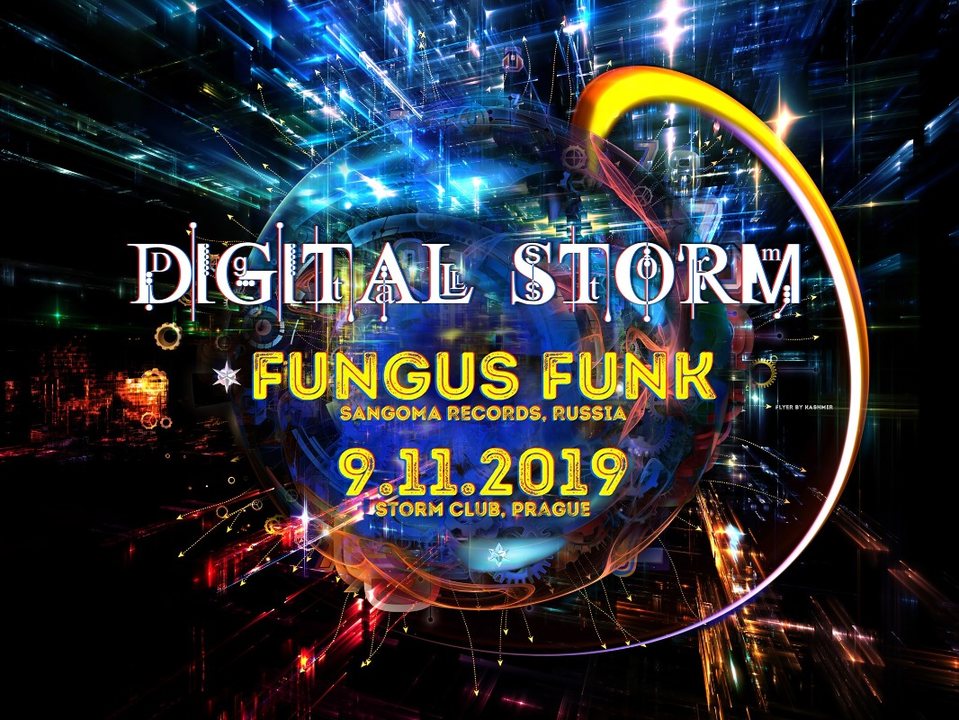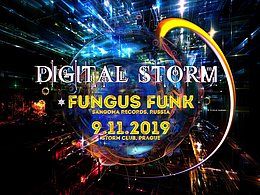 Info
ENGLISH:
Digital Forest Festival& Storm Club Prague present the third Digital Storm psychedelic trance event.

After Sentient, Etnica, Veriscal and Djantrix, we exclusively bring you from Russia with love the FUNGUS FUNK project.
Sergei, on the scene since 2000, has gained a truly legendary status. He has released four acclaimed albums and collaborates with projects such as Drip Drop and Samahdi. Fungus Funk will play a two-hour mix of strong night-time dynamic psytrance.
The rest of the main stage line-up will be made up of three top Czech djs and one live act.
The second stage (chill out) will be transformed by carpets, tables, and many comfortable places to sit down for a pleasant chat to the sounds of chill out, downtempo, zenoquest, ambient, and other calmer genres. There will be tea room and psy accessories.

We will invite two deco teams, one Czech and one from the abroad.
Storm Club Prague offers unique space with plenty of room, friendly staff and the mighty Funktion-one sound system.

The cheapest tickets (only 30) are available for 330 Kč.
Location
Location
Storm Club Prague
Tachovské náměstí 5, 13000 Praha
Entry
Entry
TICKETS:
PRESALE:
[book-tickets.cz]
Early Birds: 290 CZK (+ fee) or 11,60- EUR to 30.09.2019
1st release: 330 CZK (+ fee) to 20.10.2019
2nd release: 380 CZK (+fee)
AT THE DOOR: 450 CZK