Backend
Digital Storm IV w./ Xenomorph & Imagine Mars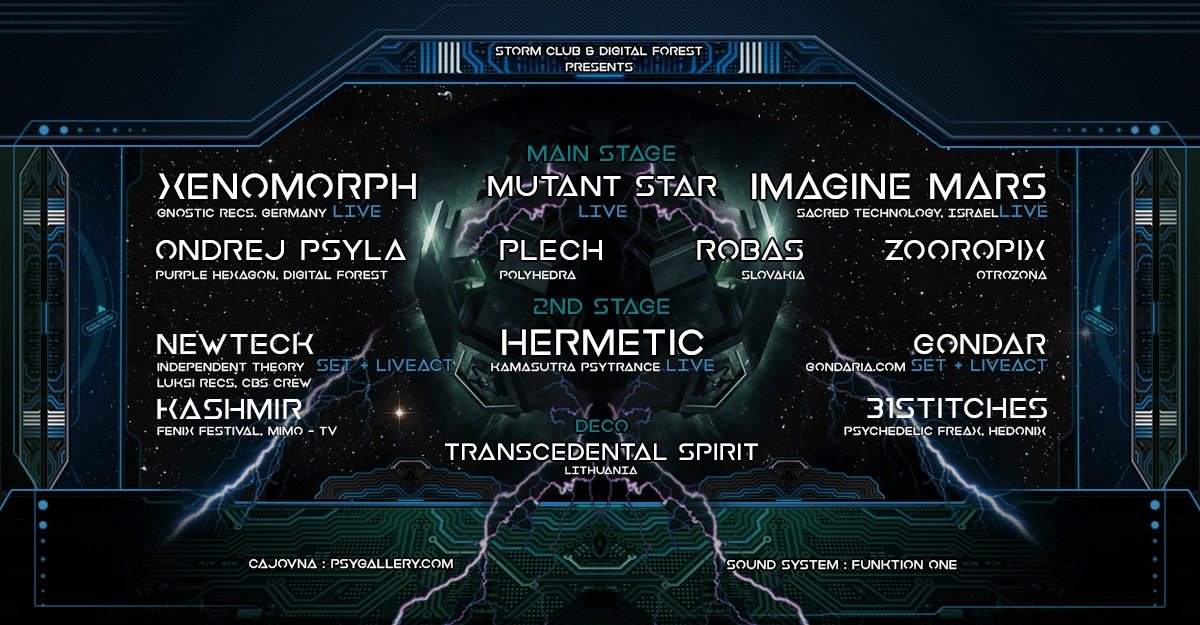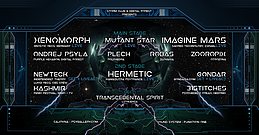 Deco
DECOS:
[facebook.com]
TRANSCENDENTAL SPIRIT (LITHUANIA)
& GONDARIA.COM
Info
Digital Forest Festival & Storm Club (Prague) present the fourth psychedelic trance event DIGITAL STORM.

After such projects as Sensient, Etnica, Vertical, Djantrix, and Fungus Funk, this time we are bringing you with love two foreign guests and four live acts in the whole!

Now it's time to introduce you our first guest: legendary German project XENOMORPH.
The second guest is from Israel - IMAGINE MARS..

The main stage will be topped up by the top-notch DJs from the Czech Republic and Slovakia.

The second stage will be managed by Gondaria.com and the guests from the near and far Czech meadows and groves. Three from these Djs create their own psytrance music and will cozy up to your motoric aggregators during the liveact or liveset.

There will be a tea spot and a shop. Well, that goes without saying.

There will be no lack of sitting areas, carpets, and tea-tables for pleasant conversations.

Specially for this event, we will invite one decoration team from abroad and one from the Czech Republic.

Storm Club offers the unique space with enough room in it, pleasant service and, what is the most important, Function-One sound system.
Location
Storm Club Prague, Tachovské nám. 290/5, Praha 3-Žižkov
Organizer
Organizer
Ondrej "Psyla" Valenta