Digital Natives Records // Streaming Party // Season 2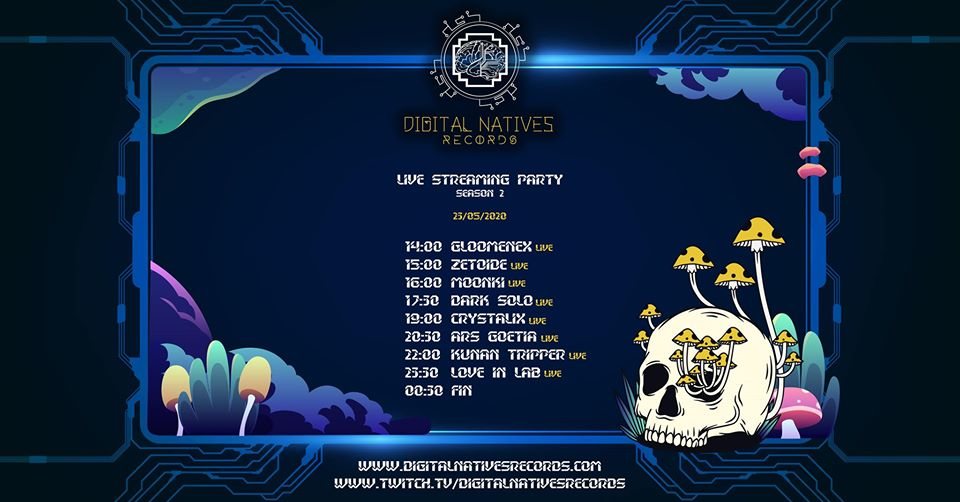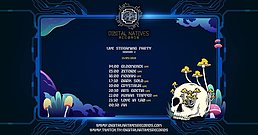 Line Up
Line Up
14:00 HS - Gloomenex (DNR welcome set)
15:00 HS - Zetoide
16:00 HS - Moonki
17:30 HS - Dark Solo
19:00 HS - Crystalix
20:30 HS - Ars Goetia
22:00 HS - Kunan Tripper (DNR welcome set)
23:30 HS - Love in Lab (DNR welcome set)
00:30 HS - FIN
Info
Info
Get close to the screen and feel the heat of the bit! The era of Digital Natives has begun!

On this occasion, we want to invite you again to set up the tent in the living room, program your skins, create your nicknames and join this virtual track! We will have 1: 30h extended sets from some of the artists!

It is also a very special occasion since we welcome new projects on the native server!
Kunan Tripper / Love in Lab and Gloomenex, add their magic potions to expand the sound magic of the label!
Organizer
Organizer
Digital Natives Records.