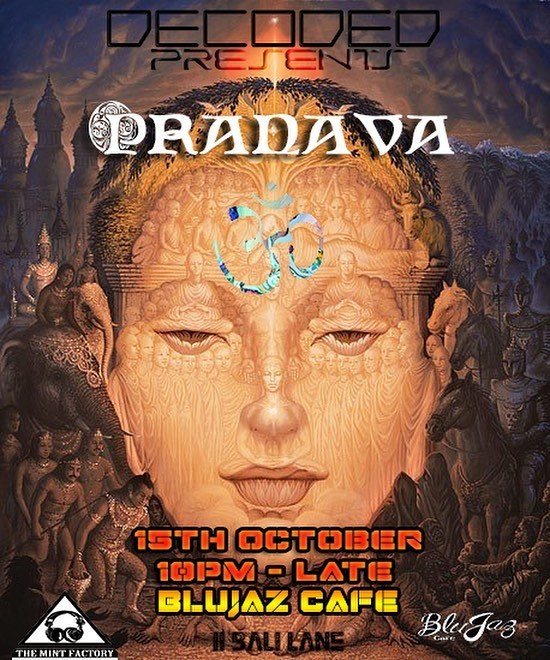 Line Up
Line Up
2200 - 2300 ~ Dr Foo (The Deep End)

2300 - 0015 ~ Mindtrixx (Dance For Peace)

0015 - 0130 ~ Noisyboy

0130 - 0330 ~ Vardhanam (Bitrates Asia)
Info
Info
The Mint Factory's Trance event, Decoded, is back with its Psychedelic series; Pranava.

Pranava means "Cosmic Sound"- Om - the sound that everything in the entire of existence makes if one hears it all at once in totality
Bringing back the sound of psychedelic trance to the heart of Singapore's trance community, Pranava nights will provide all who comes with the taste of what psytrance is all about. Delivering Psychill to Full On and everything in between, this series promises to showcase all the energy and spiritedness that comes with the sounds of Psychedelica.

Starts with psychill and ambient. Progressing towards full on and Goa trance.
Organizer
Organizer
The Mint Factory