Backend
Dauga Spirit – Psychill, Ambient, Organic music open-air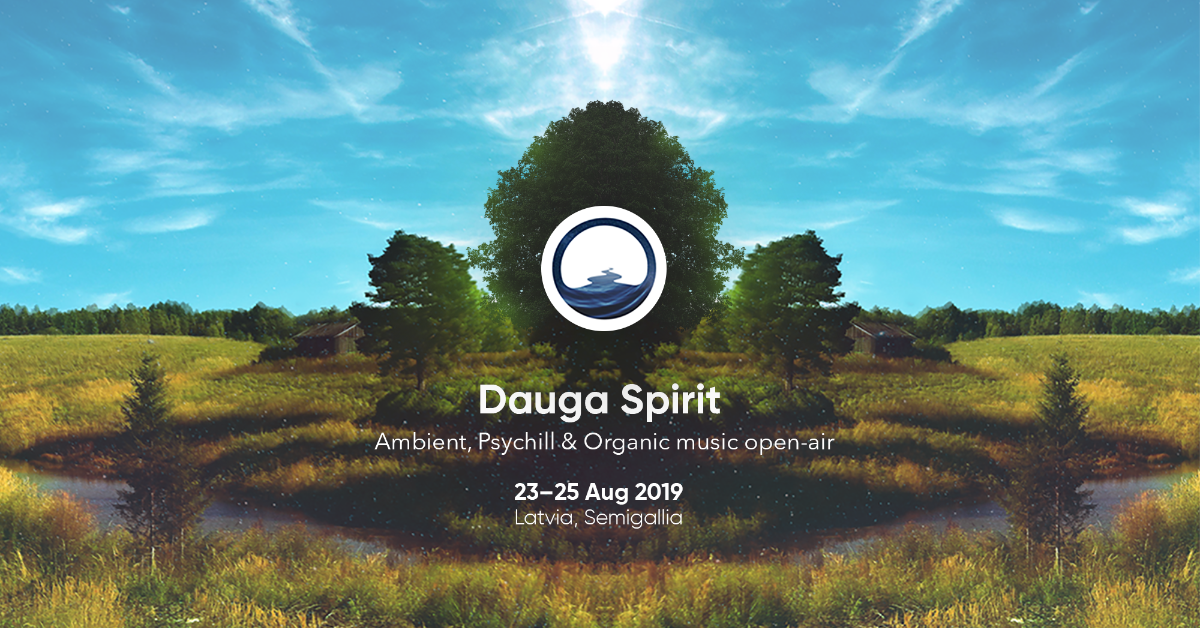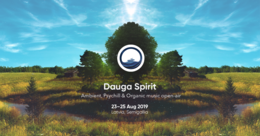 Deco
Natural decorations and Land art
Info
When our roots reach the depths of the Earth we are standing on, only then can our arms reach the stars of the deep night sky.
Come.
Let us guide you through the forest of the deep mystery.
Join us on the adventure
Dauga Spirit is a small and cozy gathering deep in rural Semigallia that connects chill-out, ambient, psybient, organic edm & live music with nature, art in the land full of ancients miseries. It's different from the most of psychedelic festivals:
Accepting no more than 100 people we create a cozy atmosphere where you can rest, focus on the things that are important, and deeply connect with people around. Music is synchronized by the time of day allowing you to be active during the day and dive in into the true self when the sun goes down.
The place itself is a beautiful old farm surrounded by hills and pounds. It's an ideal place for the future community that is focused on permaculture, sustainable development, ecological awareness, "docracy" and contemplative way of living.
There's a magical Pokainu forest full of mysteries 3km outside of the farm, where you can hike to.
Often called an abnormal natural phenomenon, this forest is believed to be the ancient sanctuary, whose truly unusual impression is created by piles, rock rivers and hollows of famous Pokaiņu stones.
[ancientpages.com]
Do you want and can help us with the building, cooking, promotion or gatekeeping? Please contact us. we'll find a common ground
📿 Principles
Here are our principles that you can use as guidance for understanding everything that happens in our events:
✸ Reveal yourself
We want to see your inner creative passions. Express yourself in the way that most suits you. Find your role and do the best you can.
✸ Love
We know that's not easy to love people but it worth it to follow this path
✸ Share
Gifting is the core principle of our relationships.
✸ Participate
This is the only way to get involved
✸ Be responsible
Everything you do influence people around
✸ Explore
Explore the existing culture and unlock its deepest insights
✸ Grow Up and Wake Up
Both things are important
Activities
💠 Tea ceremonies by Yuri Podusov and Rayon Gor
💠 Sauna
💠 Sculpture burn
💠 Jam sessions
Entry
FB Going + Donation
Do you plan to visit Dauga Spirit? Here are a few things that you need to do before that:
Firstly press "Going" on the facebook event page or send an email to
dauga.spirit@gmail.com
. As you know this time we accept only 100 visitors and participants to make the event cozy, intimate and very personal.
We'll contact you in person at the beginning of august and send you all the detailed information about how to get to the farm and answer all your questions.
Secondly: be ready to donate a reasonable amount of money on arrival to the festival or virtually through
[patreon.com]
[donorbox.org]
send bitcoins to 3PLkmY1CjvBfqMUz9QkNPSQfJJAHZX2iW4