Dancing Budhas features Dj Moksha 7 Chakras 7hs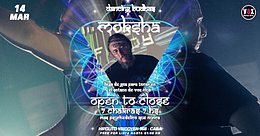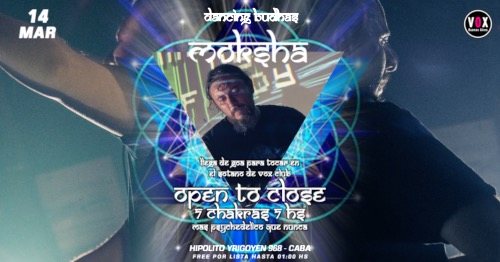 Line Up
Line Up
Dj Moksha 7 Chakras 7hs (open to close)
Deco
best fluo deko in town + visuals by Vj Weberly
Info
Info
Legendary Dj Moksha comes back straight from Goa to the most psychedelic bassment in buenos aires, after being the only argentinian playing at Universo Paralello Festival 20 Aniversary Mainstage.
Location
Vox Club, Hipolito Yrigoyen 968
Entry fee
Entry fee
Free until 1am by list and with descount from 1 to 3am. To apply to the list you need to enter the event on facebook and leave your names in the comments. Link below!