Backend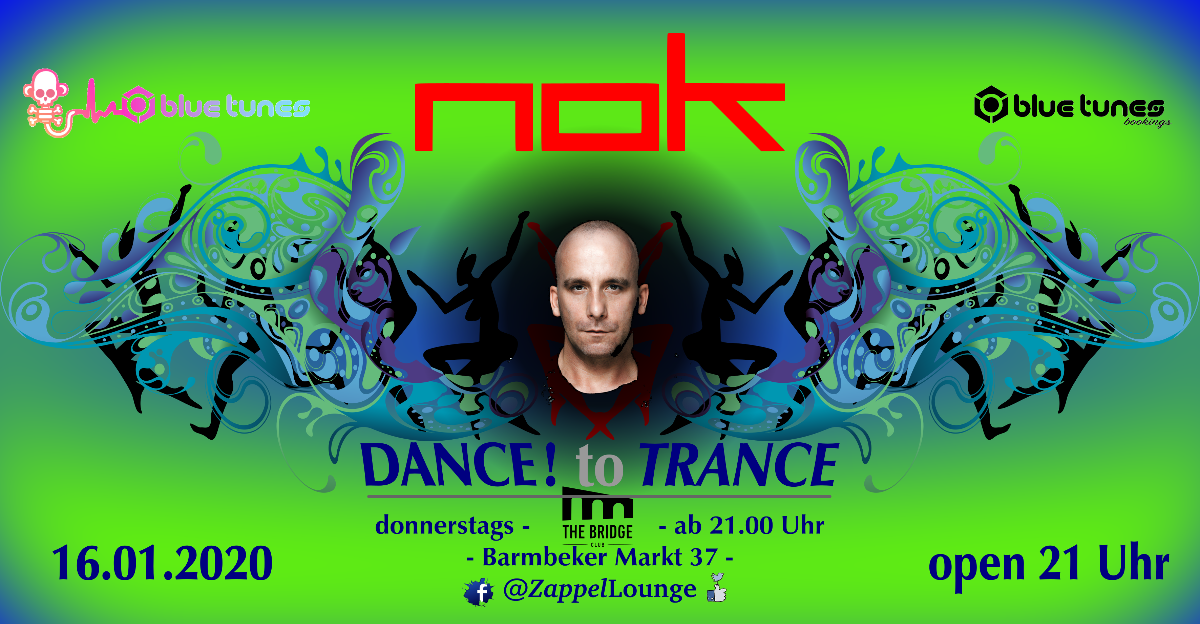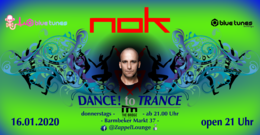 Line Up
🎶🕺🧚‍♂️🎶🕺🧚‍♂️🎶🕺🧚‍♂️🎶🕺🧚‍♂️🎶🕺🧚‍♂️🎶🕺🎶
DANKE, DANKE, DANKE!
❤ ❤ ❤ ❤ ❤ ❤ ❤ ❤ ❤
...und wir tanzen schon jetzt vor Freude...
NOK
gibt uns eine private Audienz im kleinen Rahmen !!!
(Spielzeit 23.00-02.00 Uhr)
NOK is Alexander Dorkian (aka Galactika) from Hamburg Germany.
In uniting massive thrust with dreamy easiness, NOK is introducing a New Order...
... in terms of up-to-date Progressive Trance.
It's the skilful play with moods and sound colours that creates a one-of-a-kind suspense on Alexander Dorkian's new album. The rolling force of heavy bass lines meets fluffy and light pad sounds. At one moment the atmosphere is dominated by rhythmically swirling synth chords, shortly thereafter they morph into elegant melodies.
Every title on the album is characterized by this organic modulation between full throttle dance floor power and trancy easiness. Additionally there is a great variation from one track to another, thanks to various collaborations with renowned colleagues and some remixes of proved and tested Progressive bangers.
[facebook.com]
soundcloud
zudem erfeuen euch
Spawnybaby (DANCE!toTRANCE-Booking)
[hearthis.at]
[facebook.com]
(Spielzeit 21.00-23.00 Uhr)
Me Phy (DANCE!toTRANCE-Booking)
[hearthis.at]
[facebook.com]
🎶🕺🧚‍♂️🎶🕺🧚‍♂️🎶🕺🧚‍♂️🎶🕺🧚‍♂️🎶🕺🧚‍♂️🎶🕺🎶
Info
Moin ihr Feiervergnügten, Tanzwütigen, Liebenden, Liebhaberinnen (ach... usw.)
und FreundenInnen lauschiger Ausflüge in die elektronische Musik!
Donnerstag ist eure "DANCE! to TRANCE" Nacht!
Musikalisch werdet ihr herausgefordert ;-)
Beim "DANCE! to TRANCE" spielen die verschiedensten Djs und Acts der unterschiedlichen Genres Goa-, Psy-, Progessiv- und Alternativ-Trance... aber es gibt auch trancey housey oder elektro proggy - neo psychedelic oder minimalistic tribal Klänge.
DANCE! to TRANCE bietet Euch einen Ort des vergnügten Feierns :-)
Der Abend fängt etwas früher als sonst in Hamburg üblich an.
Der Tanz beginnt ab 21h, damit auch die arbeitenden, erziehenden und die aus anderen Gründen zeitlich gebundenen TänzerInnen mal raus gehen können.
Liked oder abonniert uns unter
[facebook.com]
um besser informiert zu sein.
Wir wünschen Euch eine vergnügliche Zeit und wir freuen uns darauf, Euch am Donnerstag im THE BRIDGE Club zum "DANCE! to TRANCE" begrüßen zu können.
Entry
Entry
Dein Kulturbeitrag sind 5,- Euro
Organizer
Organizer
DANCE!toTRANCE-Crew