Backend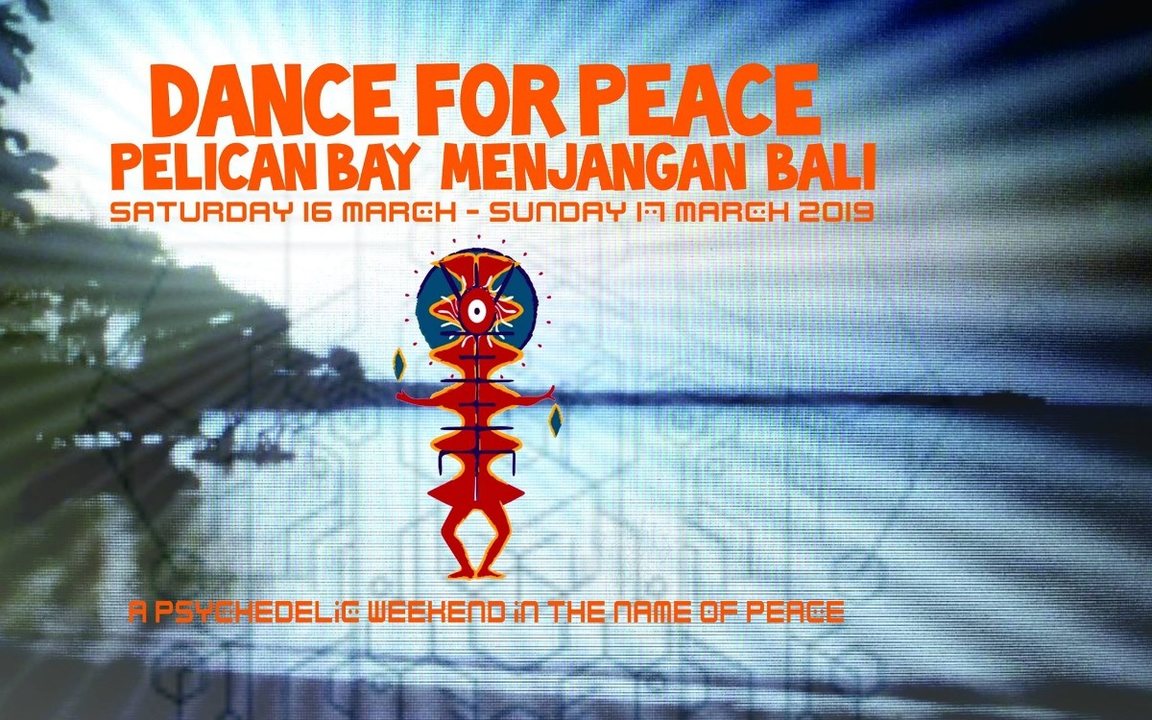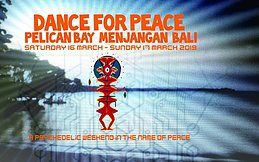 Line Up
The cosmic djs that will be teleporting you -
Dj AZimmick,
Dj Danu,
Dj Shamanoid,
Dj Funny Vision,
Dj CrisTrance,
Dj Gerry,
Dj Ham Abstract,
Dj Michael Vagas,
Dj Arkhea and more!
Info
Once again we call out to the tribe for a full on psychedelic weekend under the star filled skies of Menjangan, Bali. The venue sits right on the beach of the west Bali nature reserve, within a bay fringing a mangrove.

The dance for peace crew is thrilled to create another magical experience. We aim to transport you to a realm of love and dance with the cosmos from Saturday afternoon onward.

Bali Flow Temple Artistes will be putting on a performance that promises to blow your minds!

Luna Charlotte will also be lending her artistic talents by doing a live painting session drawing her inspiration from the event itself. She has been featured most recently at Earth Frequency Festival.

There will be our regular Tea Shop that is always a favorite with everyone and a cozy place to chill and have some amazing tea, cakes and tasty home made snacks all through the night.

On Sunday late afternoon, we will also have a Qi Gong session conducted by Mat Flavio a master of the art.

The dance floor will be powered by a 5,000watt JBL/Yamaha sound system. Love & light.

⛺️: Accommodations - bring your tents, hammocks and accommodations for all budgets are available about 15 mins from the venue
Location
Menjangan
Teluk Terima Beach, Gerokgak. Bali.
[goo.gl]
Shuttle
We can provide you a shuttle to take you from Ubud or Canggu to Menjangan Island. The cost is 100,000 one way
depart at 1 PM from Coco Mart Ubud and Pepito in Batu Bolong
Minimum passengers is 6 people to depart.
If you would like to book the shuttle please contact Dea at +6281 23 555 1375
Accommodations for all budgets are available about 15 mins from the venue and for the adventurous, you can always camp around the venue itself. For those planning to stay longer to explore the beautiful reefs and nature reserve There is great snorkeling nearby with boats you can hire for about Rp 100,000 that will sit 6 pax.
There are warungs serving local food and Bintangs all night at friendly local prices. Ample parking for cars and bikes are available...yup, you can drive right up! For those who have been to trance parties 15 years ago in Bali the setting would be like talking a walk down memory lane.
Some accommodations near the venue that you can arrange by yourself:
- Banana Leaf Hostel
- Banyuwedang Homestay
- The Local Menjangan
- Menjangan Hostel
- Menjangan view homestay
And many more
Entry
Entry
🎟: Entry 200,000 IDR Donation/person towards cost of event on entry.
Organizer
Organizer
Dance for Peace Festival