CyberThursday vol.4 - Biomekanik - Cinematech release party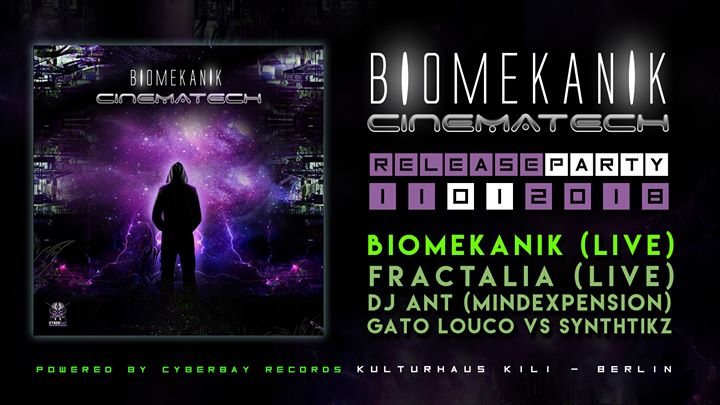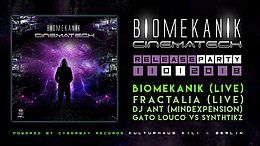 Line Up
We are happy to invite u to our 4th - CyberThursday event!!!
This time we have a special reason to gather: releas of Biomekanik debut EP - "CINEMATECH", that was out few weeks ago and available for free on ou BC and SC:
[bandcamp.com]
So dont miss a chance to hear that live, and much more new stuff!!!
Line-up:
★★★★★BIOMEKANIK★★★★★ - Live
soundcloud
★★★★★ FRACTALIA ★★★★★ - Live
soundcloud
★★★★★ Dj ANT ★★★★★ MindExpension
soundcloud
[click here]
★★★★★Gato Louco vs. Synthtikz★★★★★
soundcloud
soundcloud
Entry 5eu
18+
Happy New 2018 Year PLUR
Organizer
Organizer
CyberBay Records