Backend
Croeso I'r Tanddaear #Wrecsam2025 - Club XS Psytrance Night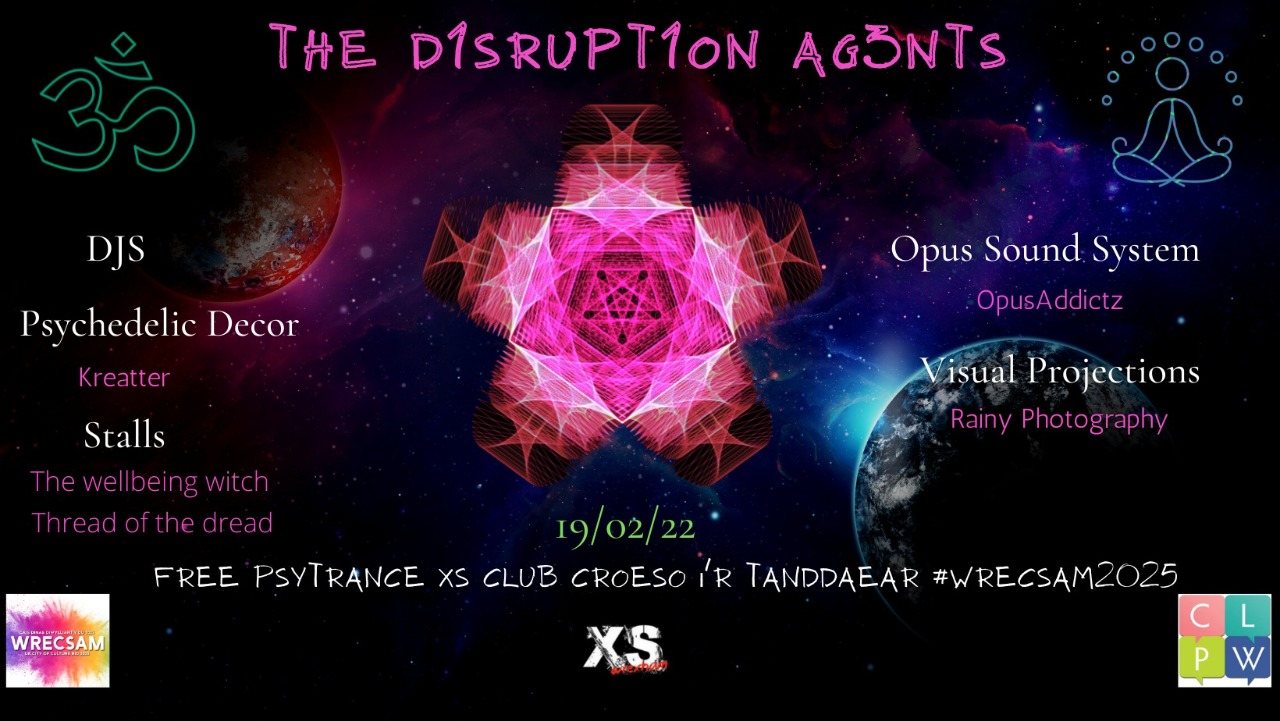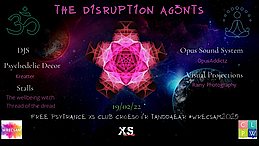 Line Up
Line Up
We are incredibly proud to have been invited by our very own town council – Wrexham County Borough Council, Ty Pawb Arts and Cultural Centre and CLPW CIC to be part of a collaborative event showcasing our very best Underground DJs and Artists in the Psytrance and Techno realms, joining the larger movement happening all over Wrexham for the UK City of Culture 2025 bid!
And we are the only region in Wales remaining in the competition for the title!!!
On Saturday night, the 19th of February in Wrexham Town Centre at a venue called Club XS – above the legendary spot that is Penny Black – you will get to experience what we are all about!! You will not want to miss this!
Thanks to our partners' support, entry will be totally free but due to limited numbers we will be releasing access passes in the next few weeks, alongside the event theme, amazing line up, décor, sound system, stalls and surprises planned for the night!
Wrexham has proved time and time again that we are a cultural force, not to be underestimated.
We have some weight in this town and we are all about to bring it!
Good luck to everyone from our town doing their thing for the bid, super proud of you all!
Croeso I'r tanddaear – Welcome to the Underground
Stay tuned, more info to follow in the next few days peeps.
Location
Location
Penny Black - town centre
Organizer
Organizer
The D1srupt1on Ag3nts