Cosmic Vibration - Spirit Gathering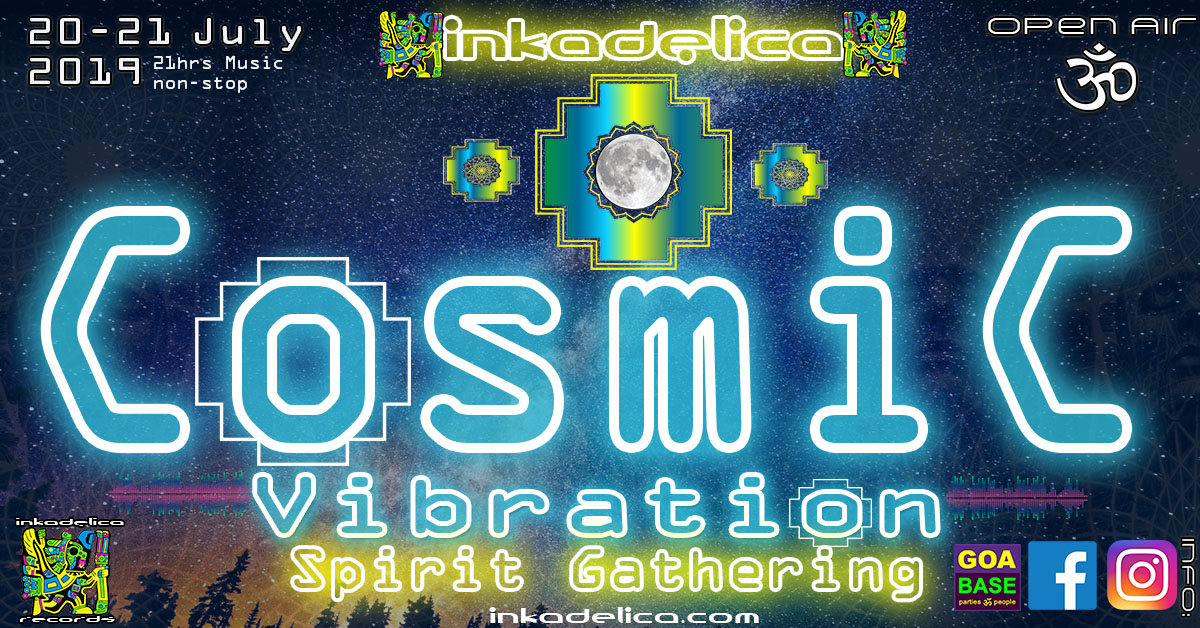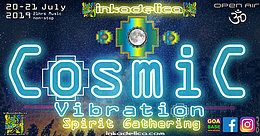 Line Up
Open Air Psychedelic Trance Party
Resonate through the universe, we are stardust!
Artists & Djs internationals, Locals.
+Ron - Techno - Amsterdam, Holland
soundcloud
+Washuma - Psygressive -inkadelica Records
soundcloud
+Mike Angelo - Melodic Techno - Cuz
soundcloud
+Yoshi- Hi-Tech - Inkadelica Rec.
soundcloud
+ Spondilus - Darkpsy - Trilobite
soundcloud
+Chemykal - Forestpsy - Triptamina
+TupaQ - Techno - My Little Dog Records Spain/Peru
soundcloud
+Boomdia - Psytrance - Bol.
+International DJ Guest
Music with the best #technomusic #Andean #Beats #Psychedelic #Trance #Psytrance #Progressive #DarkPsy #Forestpsy #Psycore #Hitech #Ethnocore #Medicinalmusic
Deco
Deco
Cosmic Deco
lasers Visuals
Info
FB event:
[facebook.com]
Free Camping Area
Food&Drink Area
Dance Area
Millions Stars
Open Door 15:00hrs Saturday
21hrs Music Non-Stop
+++++++++Pre-sale Tickets Shops Cusco+++++++++++++
Pre-Sale Tickets: 35 soles @ Door 50 soles
buy:
-Procu's market - street procuradores #330 - Cusco a few steps from the main square.
-Mullu - Plaza - Pisac.
-Quilla Tattoo - chihuampata 543 san Blas Cusco.
#Mountains #Trance #party #rave #electronicmusic #nature
#cusco #cuzco #sacred #valley #incas #Peru
Psytrance Resistance Cusco
inkadelica.com
#psytrancegirls 💃🕉🌹
#psy #psytrance #psyfamily #psychedelic #psytrancefamily #electronicmusic #trance #tranceparty #sexy #rave #girls #progressive #progressivetrance #electronic #viral #beauty #psytranceparty #love #music #goa #psicodelico #edmlovers #psyworld #welovetrance #amazing #goodvibes #goodvibesonly #fashion #edm
Location
Location
COYA -Sacred Valley of the Incas - Cusco Peru
take transport from cusco city from Puputi street, Van to Calca it will throught by Pisac next town is COYA, duration 52min, price 5 soles ,transport from 5am to 10pm, Taxies take from Puputi street price 6 to 7 soles full car 4 passengers is 36 soles don't ask for expreso is more expensive.
in COYA ask by the "loco taray" house that is two blocks from the soccer stadium see map.

*NOTE THE MAP ADDRESS HERE DOESN'T WORKS, IS NOT AT MARAS.
Entry
Entry
Pre-Sale Tickets: 35 soles @ Door 50 soles