Cosmic Quest - Suntrip Records 15 year birthday bash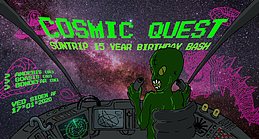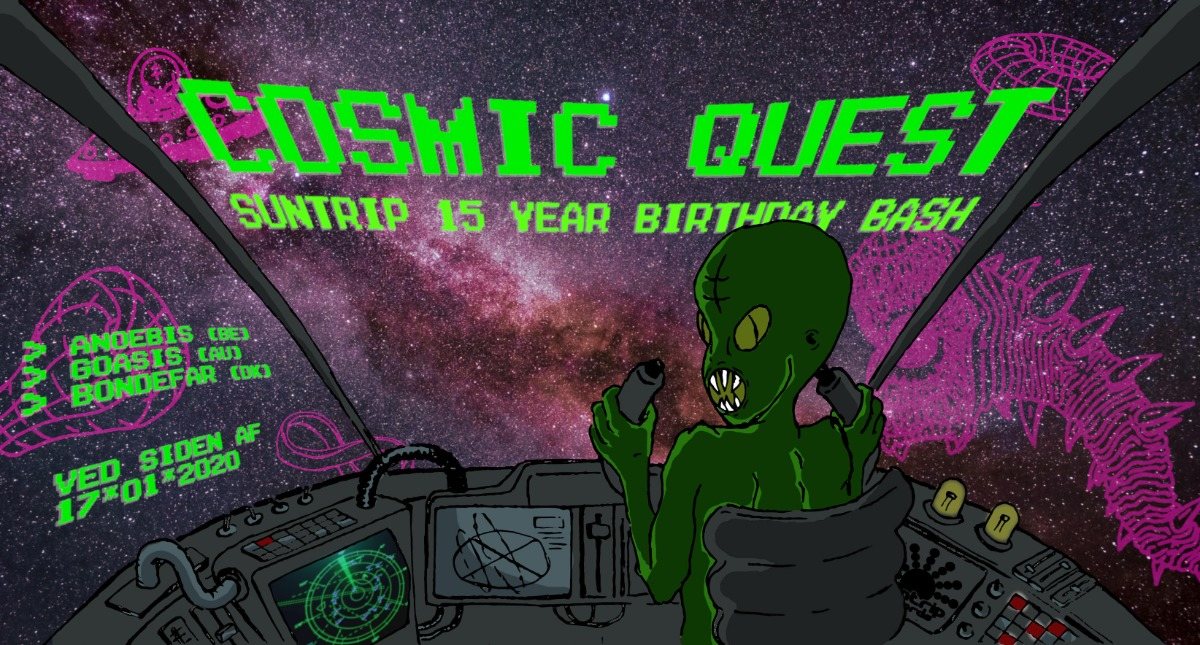 Line Up
Line Up
Anoebis (Suntrip Records, BE)

Goasis (Suntrip Records, AUS)

Bondefar (Bunker Bauer, DK)
Info
Info
The team at Cosmic Quest, Suntrip Records & Ved Siden Af warmly invite you to the grandest Goatrance-bash of the new year, a celebration of Suntrip Records' 15th year in existence!

Suntrip Records was set up in the summer of 2004 by Fabien "Mars" Marsaud, one of the founders of the Psynews.org website and Jos "Anoebis" Vranken, a famous Belgian DJ and party-organiser. Since then they have been elevating minds and dancefloors worldwide with an ultra impressive back catalogue of nearly 60 Goa, Psychedelic and Ambient albums and compilations featuring almost 100 different artists.

We've lined up the finest feinschmeickers of the genre in Copenhagen to take you on an interplanetary voyage at the speed of light. This'll only be the warmup though as we've chosen one of the most significant players in the game to deliver us a set straight from the depths of outer space... Representing the renowned Suntrip Records: Anoebis from Belgium.

Prepare to get your mind blown to a galaxy far, far away through luscious psychedelic soundwaves with a night of wicked extraterrestrial bass, sonic vibrations that'll make your mind wander from Pluto through Mercury and tracks that will send you spiralling into dimensions unknown.

When the aliens disembark Earth on the night of the 17th let's cross our fingers that they do so in the middle of the club and get to greet humanity directly on the trancefloor, to encounter this preciously rare dimension of humankind, where egoic individualism is for once pushed in the background. We summon you to be a part of our cosmic quest, and encourage you to equip your laser gun, pack your lightsaber and prepare your oxygen tank for an entire night and morning in orbit.
Location
Ved Siden Af - Vesterbrogade 2B, Copenhagen
Added

3y 2m

· Update

3y 2m

·