Backend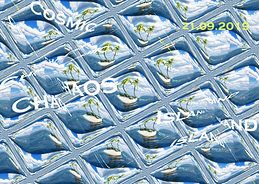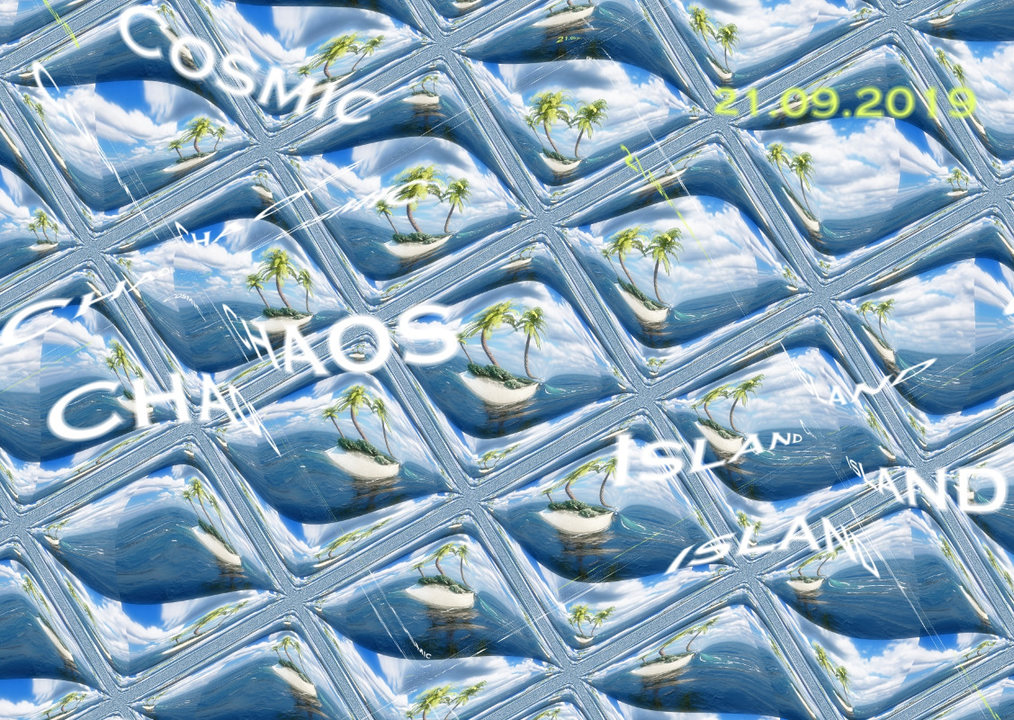 Line Up
Line Up
Dr. Zigman ✯ Fullon
Randy ✯ Full-On / Psytrance (YuanQi/Tranception)
SpaceSlut ✯ Darkpsy / Forest (X-852)
Diggi Noise ✯ Darkpsy / Hi-tech (X-852)
Psysert ✯ Hi-tech
N. Fox ✯ Full-On (Acadana)
Dj B ✯ Psytrance (Hyperzone)

more to come… tba
Deco
DECO by X-852
Visual & lights by Fushi & Akai
Info
☠ Calling our psy friends & family, and all pirates of the HK sea! ☠
It's time for another COSMIC CHAOS ISLAND episode!!! Summer was hot and humid, time has come to cool down on an island beach, and celebrate the end of summer!
As usual the lineup will be amazing with a full power sound system ;) After all the fun we had at previous gatherings, we can't wait to dance and chill outdoors again! With YOU!
The FACTS:
☠☠☠ ¯_(๑❛ᴗ❛๑)_/¯ ☠☠☠
Contribution: 300HKD (more infos via mail or Facebook:
[facebook.com]
Location: more infos via mail or Facebook:
[facebook.com]
LINEUP
☠☠☠☠☠☠☠☠
Dr. Zigman ✯ Fullon
Randy ✯ Full-On / Psytrance (YuanQi/Tranception)
SpaceSlut ✯ Darkpsy / Forest (X-852)
Diggi Noise ✯ Darkpsy / Hi-tech (X-852)
Psysert ✯ Hi-tech
N. Fox ✯ Full-On (Acadana)
Dj B ✯ Psytrance (Hyperzone)
more to come… tba
☠☠☠☠☠☠☠☠
DECO by X-852
Visual & lights by Fushi & Akai
☠☠☠☠☠☠☠☠
What to BRING?
☠☠☠☠☠☠☠☠
Bring your camping, swimming gear and your party equipment!
Please bring your own booze (B.Y.O.B.) and food. While everyone is welcome, in terms of size, we are a gathering for friends of friends, hence there will be no drinks or food to sell. So bring enough water & food for yourself, and maybe something extra.
Pro 'leave no trace' tip: Respect the environment - bring some pocket ashtrays and small waste bags, we want to leave the island as we found it like your wonderful and friendly self!
You can find below for the boat schedule. Please send us a PM on which boat you'd like to take (A, B, C, D...) it's to judge how many boats we need to organise!
Check back here for any updates of boat schedules! For now we will organize about 4 boat taxis, but more might be running to the island depending on how many people like to join. Please coordinate and let us know!
Boat times:
A: 04:00 pm
B: 05:00 pm
C: 07:00 pm
D: 11:00 pm
First boat back on Sunday around 08:00 am!
Additional information:
- Bring a flashlight, as it will be very dark out there
- Watch the beach - there could be some sea urchin!
- Don't climb the mountain at night time!!!
- Every boat back to the pier will take some rubbish bags
- If the weather will be bad (rain OR too high waves) we will need to postpone the gathering to another weekend!
BOOM!
♡☠♡☠♡☠♡☠♡☠♡☠♡☠♡☠♡
your X-852 crew
☠呼喚 Psychedelic 海盜! ☠
夏天超熱,又潮濕... Cosmic Chaos Island 與你再次在大自然相遇!
在無人島的海灘,一起在陽光下,滿天星空裡跳舞。
像往常一樣將附上強大的 Sound System ;) 上一前之旅, 玩得很開心, 廹不及待咁想再次喺戶外一齊chill! 跟隨我們一起回歸自然。
咩話?
☠☠☠☠☠☠☠☠
帶露營, 泳衣 & party 裝備!
請自帶酒水(BYOB) 和食物。 因為朋友聚會, 唔會有飲料或食物出售。 所以自己帶足夠水同食物.
嘗試不留任何足跡: 尊重 & 保持環境清潔, 帶口袋煙灰盅和小垃圾袋.
下面有船期表。請PM告訴我們坐邊班船 (a,b,c,d...), 以判斷要安排幾多班船,船期表會依據有幾多人加入而 Update!
船次:
A: 4pm
B: 5pm
C: 7pm
D: 11pm
星期日8AM 左右第一班船走!
More info:
-帶手電筒, 因為會好黑
-小心海灘有海膽
-夜晚唔好爬山
-每班船返碼頭都會帶垃圾走
-如果天氣唔好 (落雨或潮漲), 我哋就需要推遲 party 到另一個weekend!
BOOM!
♡☠♡☠♡☠♡☠♡☠♡☠♡☠♡☠♡
your X-852 crew
Added

3y 3m

· Update

3y 2m

·