Backend
Confractus vol.5 w/ Daksinamurti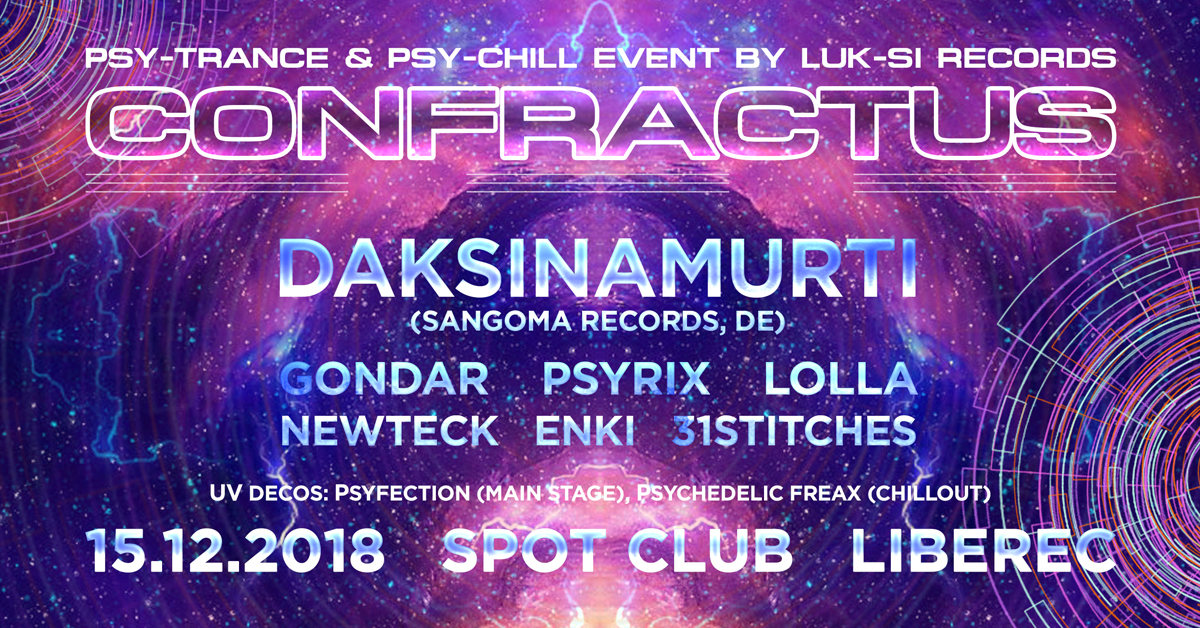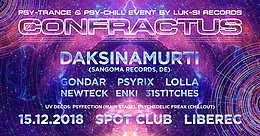 Deco
►PSYFECTION (Decos on Psy-Trance stage)
[facebook.com]
UV DECOS:
► PSYCHEDELIC FREAX (Decos on Psy-Chill stage)
Info
Luk-Si Records presents another part of psy-trance events Confractus.
The event will be on December 15th at Spot Club (Liberec, Czech Republic).

This time we have prepared for you a special guest!
This is German DJ, producer and label manager Daksinamurti.
Co-founder of the German-African label Sangoma Records.

Other guests at the main stage are the legends of the Czech psytrance scene .. djs Gondar, Psyrix and Lolla.

A beautiful UV decoration on the main stage will be prepared by members of the Psyfection crew.

And again, you will not miss a second, quiet Psy-Chill stage where you will be able to rest in peace and for a moment to turn off the flow of thoughts. This time, the experiences will be enhanced by Psychedelic FreaX UV decoration.
Location
SPOT Club
Švermova 62/19
460 10 Liberec
Entry
Entry
-10PM fee 4EUR
+10PM fee 5EUR