Backend
Chagadelia presents: TROMO (live!)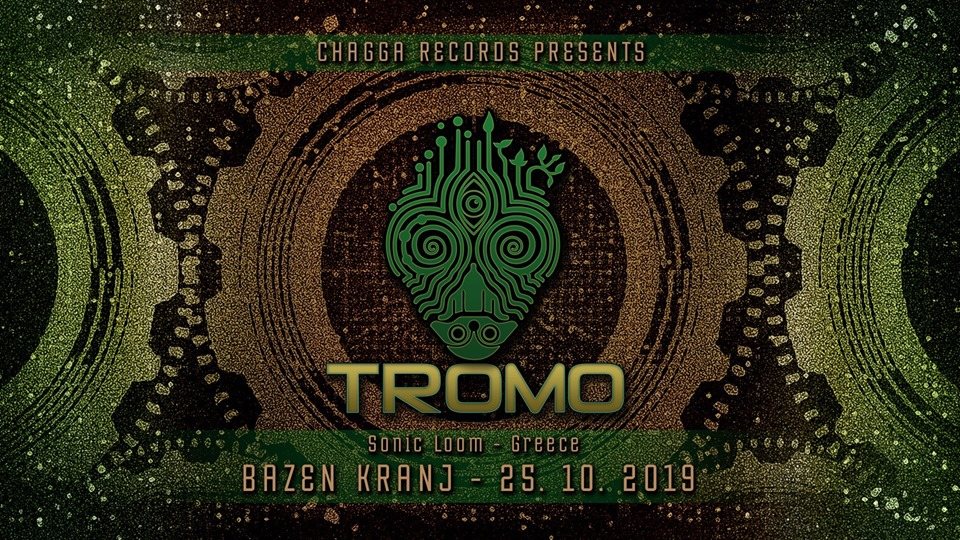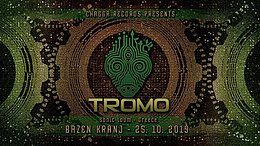 Line Up
After the remarkably successful 💧 Drops festival 2019, Chagga Records is not resting. We are finally bringing one of our favourite artists for an absolutely KILLER start of the indoor season, the legendary dark psychedelic sorcerer:
△△△TROMO△△△
[SONIC LOOM RECORDS]
-Greece-
LINKS:
FB: Tromo
Soundcloud:
soundcloud
Bandcamp:
[bandcamp.com]
TROMO has been blowing our minds for years now. His sets are extremely raw, powerful, energetic and psychedelic, always bringing it to the next level! His album "Harmonies of Randomness" is considered a masterpiece, both in sound design and arrangement, blasting dancefloors all over the world.
BIO:
Yiannis S. aka Tromo born and raised in Athens has shown great interest in music and music production from a very young age.
He studied guitar and synthesizer and after experimenting with various rock and metal bands, he eventually was convinced that music is his calling.
Around 1997, he discovered the magic in electronic sounds and psytrance music by going to parties and festivals around Greece and Europe.
Influenced by the psychedelic trance scene, in 2007 he created the Tromo project and released his first track on Mighty Quinn Records.
In 2011 he joined Sonic Loom Music and continued experimenting with his unique sound and atmosphere.
In the process of creating and exploring, two side projects were born "Quadraphonic" with Antonymous and "OhmInside" with Drury Nevil.
On 9 March 2018 Yiannis released his debut album with title "Harmonies of Randomness" on Sonic Loom Music.
DJs:
⚛⚛⚛SKOKNI PA LOKNI⚛⚛⚛
[Forestdelic Records]
soundcloud
⚛⚛⚛NiBiRu⚛⚛⚛
[Chagga Records]
soundcloud
⚛⚛⚛PhYnSter⚛⚛⚛
[Independent]
[click here]
⚫⚫⚫DECO⚫⚫⚫
Drops Festival & A:part
Damage: 10 eur
Yours sincerely,
💧Chagga Records💧
Deco
Deco
Drops festival, A:part
Location
Location
KLUB BAZEN KRANJ