Backend
Chagadelia Presents: JAHBO - live!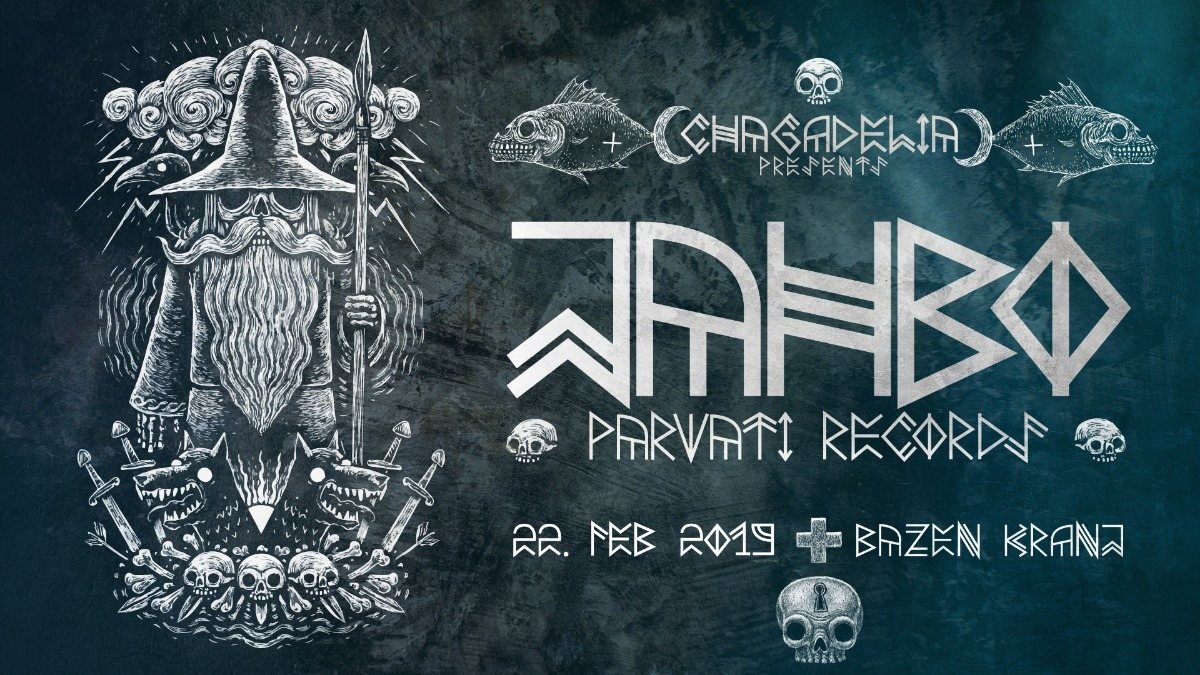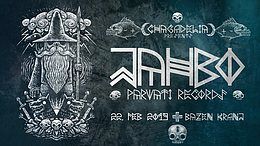 Line Up
CHAGADELIA is insanely psyched to announce one of the biggest and most important names in psychedelic forest music, the one and only:
△△△ JAHBO △△△
[PARVATI RECORDS]
Links: Jahbo - Parvati Records
soundcloud
youtube
It has been a goal for years, and now we've finally done it; The master of scandinavian grooves and one of the founders of that forest sound is coming to annihalate the dancefloor with those funky ass basslines!
Bio:
JAHBO was born in 1981 in a hippie society in the north of Denmark.
As a basic member of Parvati Records he started to appear on this label acts like a pioneer in the psytrance scene since its beginning as well as the confidential person for Giuseppe, and relentless helped building up this special base for the extraordinariness in the music scene.
Working in a music shop in a long period of his real life he is always refining his production skills meticulously to define his extraordinary and most definitely recognizable style at his recent state of the art and his tracks basically have this special charme of a tripped out mushroom atmosphere.
Morphing soundscapes, wobbling basslines and an immense potion of the right humor spangled with a lot of twisted effects and surrealistic leads are a defined earmark of Jahbo tracks and so he was playing all around the globe on almost all important festivals with his exceptional live gigs and absorbing sets.
Jahbo appeared on many releases, mainly on his homelabel in Denmark as well as on leading psytrance labels with the ideology of twisted trippy psytrance, with his solo project Jahbo as well as with the different projects he is part of.
Jahbo DJ sets are dedicated to the trippers on the dancefloor, and he is able to move it night or daytime with his crispy and of course typical Aarhus styled attitude to send the crowd on his wings of psytrance.
Former & current side projects counts:Abrahadabra, KinJahJaf, Kinjahjah, Meteloids, Psilo Cowboys, Red Eye Jah, Jali
LIVE:
JAHBO - PARVATI RECORDS
DJ:
⚙⚙⚙ SKOKNI PA LOKNI ⚙⚙⚙
[Forestdelic Records]
soundcloud
⚙⚙⚙NiBiru⚙⚙⚙
[Chagga Records]
soundcloud
+++BUCKLE UP, YOU ARE IN FOR A RIDE+++
⚙⚙⚙DECO⚙⚙⚙
---A:part---
The Interconnector:
[facebook.com]
[facebook.com]