Chagadelia presents: DRURY NEVIL - live!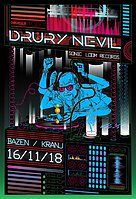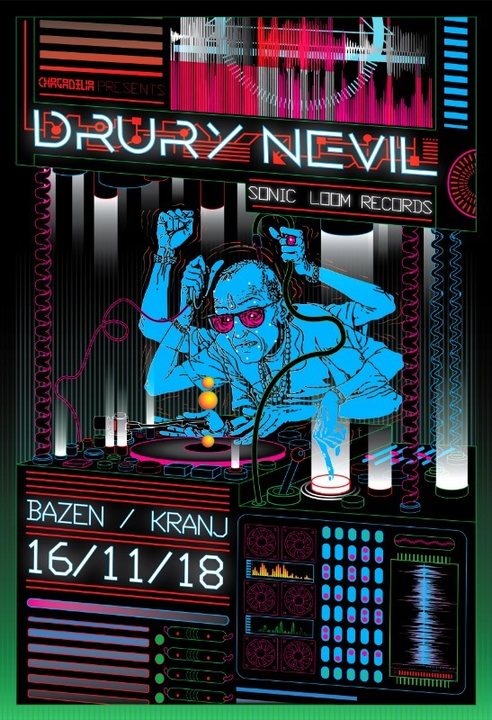 Line Up
⚫⚫⚫CHAGADELIA: A NEW ERA⚫⚫⚫
KeyWordz:
Powerful●●●Psychedelic●●●Music
ENG:
With utmost pleasure we announce the legend of greek psychedelia, DRURY NEVIL! [Sonic Loom Records]
His live act is characterised by "that greek sound" with kicks as powerful as the hammer of Zeus, twisted atmospheres and great percussive elements which guarantee a sick set and provide perfect ingredients for you to go WILD!
⚙●●●Bio●●●⚙
Dennis aka Drury Nevil was born in Andritsena (Greece) and grew up in Athens. During his trip around the world of psychedelic culture he decided to transfer his experience in psychedelic dance music by using a computer and hardware equipment.
After a time of dedication, he started composing heavy groove tunes with characteristic drum elements. His first released track "Borderlines" came out on 2007 and after that
has constantly been present in psychedelic trance discographies in various music labels.
"OhmInside" is his side project in collaboration with "Tromo".
Meanwhile he shares time in studio with many other producers like
Orestis, Petran, Freak Planet, Antonymous and others.
●●●Links●●●
-
soundcloud
-
youtube
-
youtube
-
youtube
-
youtube
FB: DrURy NeViL
+++DaMzaH+++
[Forestdelic Records]
+++NiBiRu+++
[Chagga Records]
⚙⚙⚙DECO⚙⚙⚙
---A:part collective---
The Interconnector:
[facebook.com]
MORE INFO SOON!!!
Location
The adress is Stara cesta 25a, Kranj. Club called Bazen
Added

4y 4m

· Update

4y 3m

·

/ 3