Celebration of Life - MAD MAXX (USA) live!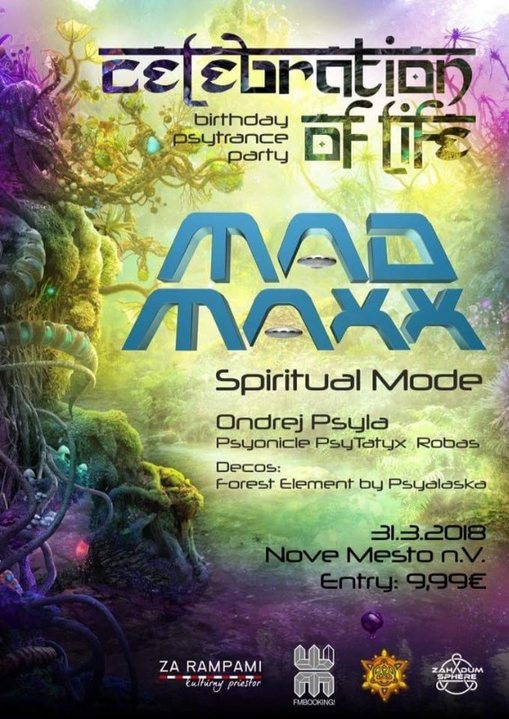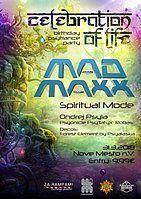 Info
Info
Zahadum Sphere, Klub za Rampami, and Mitana Brothers kindly invite you to PSYTRANCE Birthday Celebration which will take place during the Easter Holiday on Holy Saturday. Marek is celebrating his 30th and Robas his 25th birthday! It's a celebration of life, therefore a celebration for all of us, dear members of PsyFamily!
Location
Location
KLUB ZA RAMPAMI
Trenčianska 1189
915 01 Nové Mesto nad Váhom
Organizer
Organizer
Mitanofci (Robas a Marek), Zahadum Sphere, psytrance.sk, Grill u Ričiho a KLUB ZA RAMPAMI!