CARPE DIEM : VIRTUAL LIGHT Live + After Party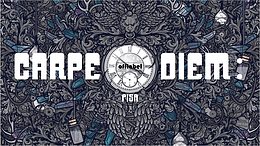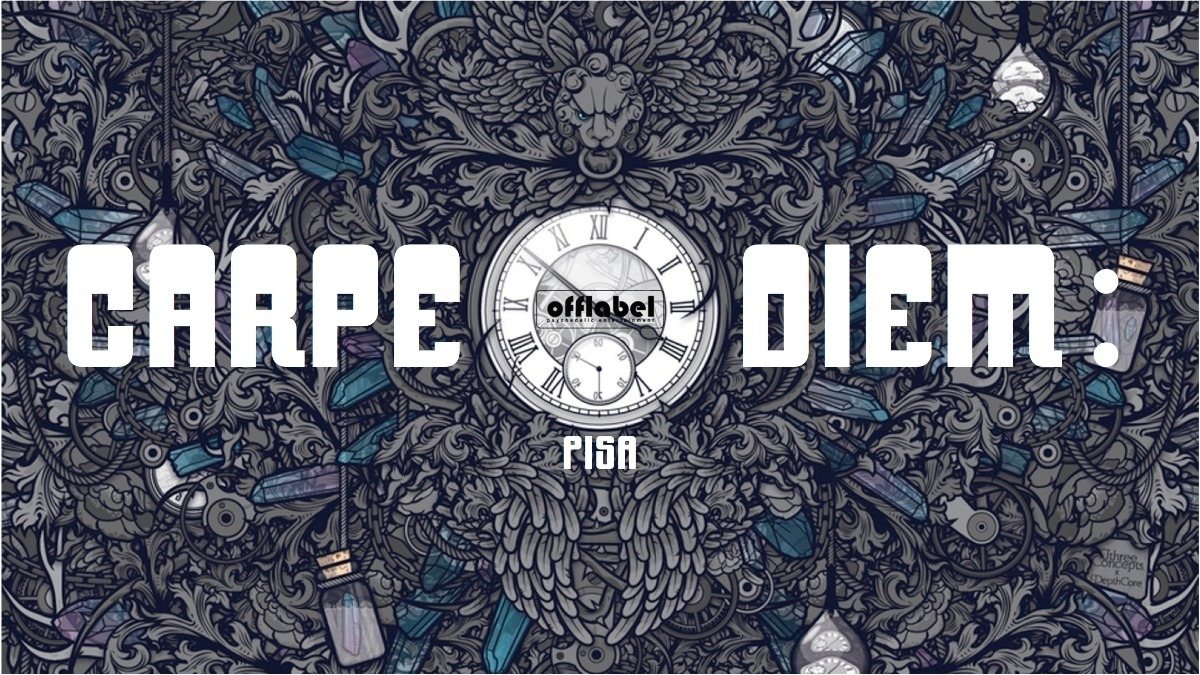 Line Up
______________۞ LIVE ۞________________
∆∆ VIRTUAL LIGHT [Zero1 Music, CA]
soundcloud
Hailing from the great white north of Canada, Vincent AKA Virtual Light has been slaying dance floors like it was 1999 since 1999, playing his unique style of psychedelic trance. He began as a guitarist, playing in blues bands until he discovered psytrance music, when he began to DJ immediately and produce shortly after. Since then he has kept going strong, organising some of Canada's best events and has performed at countless more, while also working hard in the studio, collaborating with artists such as Random, Manipulation, Jirah, Module Virus, Primordial Ooze, Wizack Twizack, Rastaliens, Chromatone and K.I.M.
Virtual Light is best known for his twisted sunrise DJ sets, bridging night into morning. His style ranges from foresty and twilight trance to deep & uplifting Goa sounds with a signature mature complexity that's ripe for a true psychedelic dancefloor adventure.
∆∆ OFFLABEL [Ovnimoon Records, IT]
soundcloud
Tony Vallini is the man behind the Psytrance sound poroject called OffLabel.
He started DJing at a young age. When he was 16, in 1995, he won a DJ contest and earned first place in consolle. Always being keen on experimenting and 3 turntables mixing, to date Tony has played in many Italian clubs together with djs producers like James Holden, Ben Sims, Pig & Dan and many more.
Producer since 2007, his tracks have been released on InMinimax Records, 303 Lovers, Prosthetic Pressings and have been reconized and played by Len Faki, DJ Spartaque, Chris Fortier, Umek, Matt Darey. Tony has also made the Beatport's Techno Top Ten list several times.
From year 2011 tony's sound leave the by now techno scene for pass to the more worked Trance sound, the trip, and by the pseudonym "OffLabel" on Ovnimoon Records, it landings on the Psyco Trance Scene.
In his sound, you can touch underground and evocative Cut , with melodies, chants and tribal contamination, breakdowns and atmospheres, it emanates pure energy and wellness; a mental and psychostimulant sound that it becomes the only one in it's style!
On stage OffLabel provide a Live Set together with many atmos fx and zaps that is created on the spot. A very involving show with a very powerful music vibration. Try it to believe it!
Tony often says, "I am driven by a desire to share music and don't worry, until you are here, I will be here with you playing Music...........Let's Go!!
______________۞ DJ SET ۞________________
∆∆ PURIO [Merkaba Crew]
soundcloud
∆∆ NEMESIS [Digital Drug Coalition // La Llamada del Chaman]
soundcloud
∆∆ GROUGE [Talismat Records // Offlabel Crew]
soundcloud
∆∆ I S P [Merkaba Crew]
[click here]
∆∆ KRAKATOA [Offlabel Crew]
soundcloud
∆∆ ENOMYS [Offlabel Crew]
soundcloud
∆∆ MENDOZA [Offlabel Crew]
soundcloud
∆∆ AGARTHA [Indipendent]
[facebook.com]
∆∆ HYPNOZOO [Offlabel Crew]
∆∆ OVERTIME [Indipendent]
soundcloud
Deco
______________۞ VISUALS ۞________________
∆∆ Live Video Mapping Performance by Flare Chemisrty
[facebook.com]
∆∆ Live Photoshop Performance by : Gi:Ant
Info
CARPE DIEM: Cogli L'attimo!
Parole con cui Orazio (Odi I, 11, 8) esorta a saper godere dei beni che la vita ci offre giorno per giorno; la massima riassume l'ideale di una vita goduta nel bene che essa ci dà, anche se è poco, e viene spesso ripetuta, inesattamente, come invito al vivere gioioso e senza pensieri.
La Offlabel Crew coglie l'attimo e Porta a Pisa uno degli Artisti Più Apprezzati della Scena Psytrance Mondiale : Virtual Light
Insieme a Lui si alterneranno alla console tanti altri Nostri Amici dalle Vibra elevate!
Vi aspettiamo con Gioia Per celebrare insieme una grande notte di Musica ad alte Prestazioni.


______________۞ LOCATION ۞________________


Situata a Pisa in centro Storico, la location che ospita il nostro evento è un ex cinema ora adibito a locale notturno, accordato ed insonorizzato; se posizionati al centro sala, si hanno sensazioni acustiche molto simili a quelle di uno spazio all'aperto.
Di fronte al Palco c' è la DanceFloor, seguita da 40 comodi posti a sedere, che amplificano l' esperienza audiovisiva che proponiamo.
Il bar è ben fornito ed il bere è di prima qualità.

SOUND SYSTEM 15 KW by Offlabel Crew

______________۞ AFTER PARTY ۞________________

After Party Dalle 5 alle 14.
Entrata 5 Euro

Serviremo la Colazione.
Mega Caminetto sempre acceso.
Tutte le info verranno date a Modus Operandi.

______________۞ SPECIAL THANKS TO ۞________________

Merkaba Crew
Offlabel Crew Booking
Zero1 Music
Ovnimoon Records
Cinema Lumiere

______________۞ PLEASE SHARE ۞________________

AIUTACI A PROMUOVERE IL NOSTRO EVENTO
Dopo aver confermato la tua partecipazione

• Clicca in alto a destra sul pulsante "Invita Amici"
• Seleziona gli amici che vuoi invitare all'evento.
• Clicca su "Condividi" in basso a sinistra per pubblicare
l'evento sulla tua bacheca.

Thanks, your support is our Life::::::::::::::

------------------------------------------------------
PLEASE:

•• RESPECT PLACE
•• RESPECT PEOPLE
•• NO DOGS
•• NO DRUGS
•• ONLY GOOD VIBES
•• NO TESTE DI CAZZO

------------------------------------------------------
Location
Cinema Lumiere
vicolo del tidi 6, Pisa
Entry fee
Entry fee
10 Euro Inclusa Drink
Added

5y 4m

· Update

5y 3m

·