Backend
BYPASS UNIT VS COLORBOX Special live @Trezor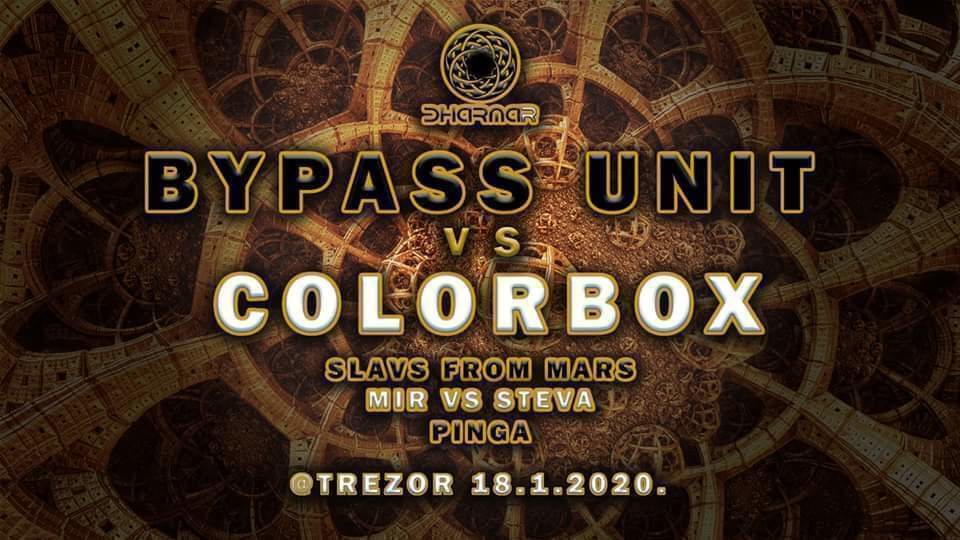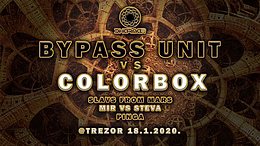 Line Up
-BYPASS UNIT VS COLORBOX LIVE SET!

-Slavs from Mars Live Sex! (Dharmar)

-Mir vs Steva (DAT records/Global Sect)

-Pinga (PsyGarden)

Dharmar is proud to present you a long-awaited guest!
For the first time in Serbia, we will host old school goa-trance legends from Denmark.
Brothers Rene and Kenneth Ablidgaard are coming, with a BYPASS UNIT vs COLORBOX live set!

Bypass Unit is Rene's project, which has released three albums:
On A Trance-Mission (1996), Green Dreams (1997) and Dropz Of Obscure Eclipses (1999), for the record labels Hypnotic and Music Research.
Together with his brother Kenneth, he collaborated on the Color Box project. Although only one, Train To Chroma City album (1997) was released, they left a significant mark on the 90s goa trance scene.

After a phenomenal appearance at the ZNA Gathering Festival this summer, we decided it was time we hear this cult project in Serbia.
Domestic music support will also be at an enviable level, with Slavs From Mars, the prospective Serbo-Croatian goa trance duo, DJ veteran Pinga, and Mir vs Steve in B2B clash.
Get ready for the ultimate music travel and teleport into the golden age of goa trance music.
Location
Location
Klub Trezor
Kneza Milosa 9
Beograd
Serbia