Backend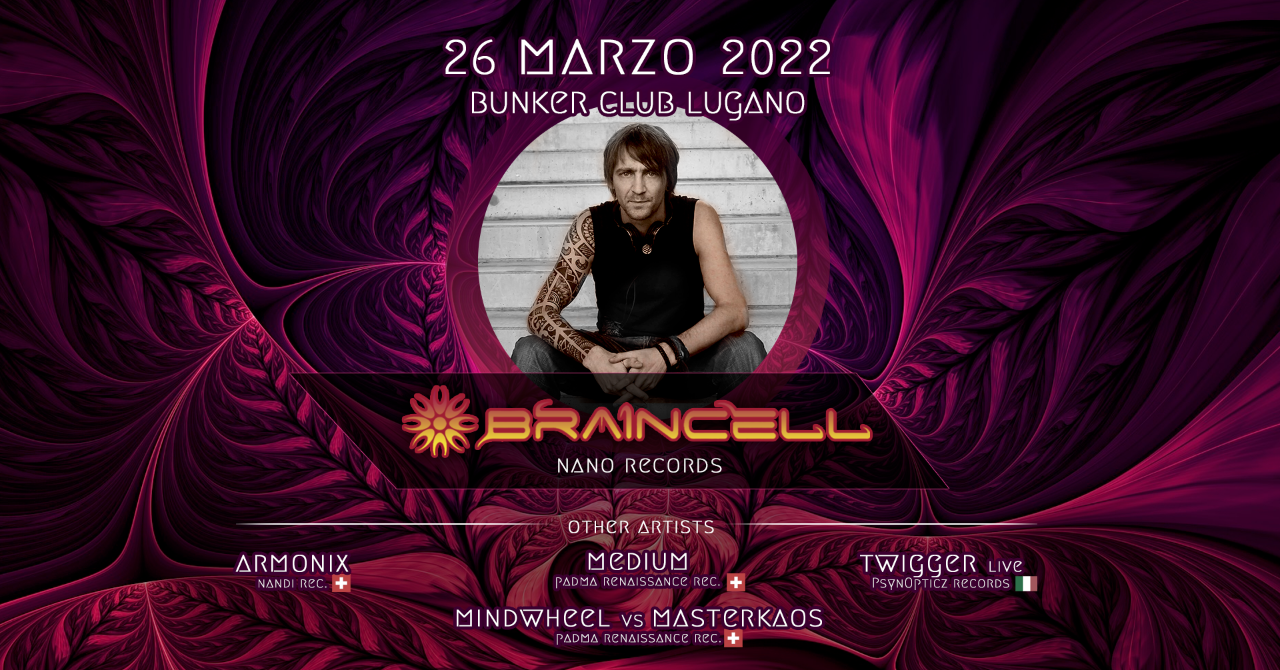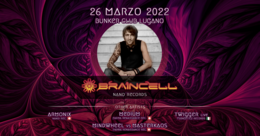 Line Up
✰ BRAINCELL ✰
(Nano Record)
🔊https://soundcloud.com/brainalien
✔https://www.nanomusic.net/artist/braincell/
✔https://www.facebook.com/Braincellstudio
✔
[brainalien.info]
Having started in 1994 as a producer and DJ, Ralph founded the project Rastaliens together with his friend Jay. In 2003 he moved to Switzerland with his wife and decided to start his own project called 'Braincell'. His first album «Universal Language» was released in 2005, which was followed by an impressive string of releases on various compilations and major labels.
Since 2007 Ralph has also been producing tracks by the project name 'Solar Spectrum', which represents the more progressive side of his creativity.
In 2013 it was time for an Ambient/Chill/Downbeat project which was realized under the name 'Unknown Reality'. Releases are available on unknownreality.bandcamp.com
Beside he is involved in other projects like The Rave Commission & Brainalien, he has several collaborations coming up with other artists from the international Psytrance scene like 'Melting Point' (together with Earthspace) and 'Driftsetters' (with Maluns)
▬▬▬▬▬ OTHERS ARTISTS ▬▬▬▬▬
🔊Armonix 🇨🇭
(Nandi Rec.)
♫
soundcloud
🔊 Masterkaos 🇨🇭 vs Mindwheel 🇨🇭
Four hands dj set
(Padma Renaissance Rec.)
♫
soundcloud
🔊 Medium 🇨🇭
♫
soundcloud
(Padma Renaissance Rec.)
🔊 Twigger 🇮🇹
♫
soundcloud
(PsynOpticz Rec.)
Info
▬▬▬▬▬ Deco ▬▬▬▬▬

Padma Renaissance

▬▬▬▬▬▬▬▬▬▬▬▬▬

⚠🚨 Vi ricordiamo che in Svizzera non vi è più in vigore nessuna restrizione covid...🚨⚠️
😊❤️🤗

▬▬▬▬▬▬▬▬▬▬▬▬▬

✰ Tickets ✰
◘ Alla cassa:
25 CHF/eur incluso drink 🍹

✰ Info ✰
◘ Orario: 23:30 - 06:00
◘ L'ingresso è vietato ai minori di 18 anni.
◘ Come arrivare dall Italia :
Da Milano-Como-Varese seguire Chiasso poi Mendrisio direzione Lugano uscita Lugano sud direzione stadio di Lugano
Cornaredo, parcheggi nei pressi del cimitero.
Location
Location
Bunker Club
Via Trevano 89A
6900 Lugano
Organizer
Organizer
Padma Renaissance Tribe