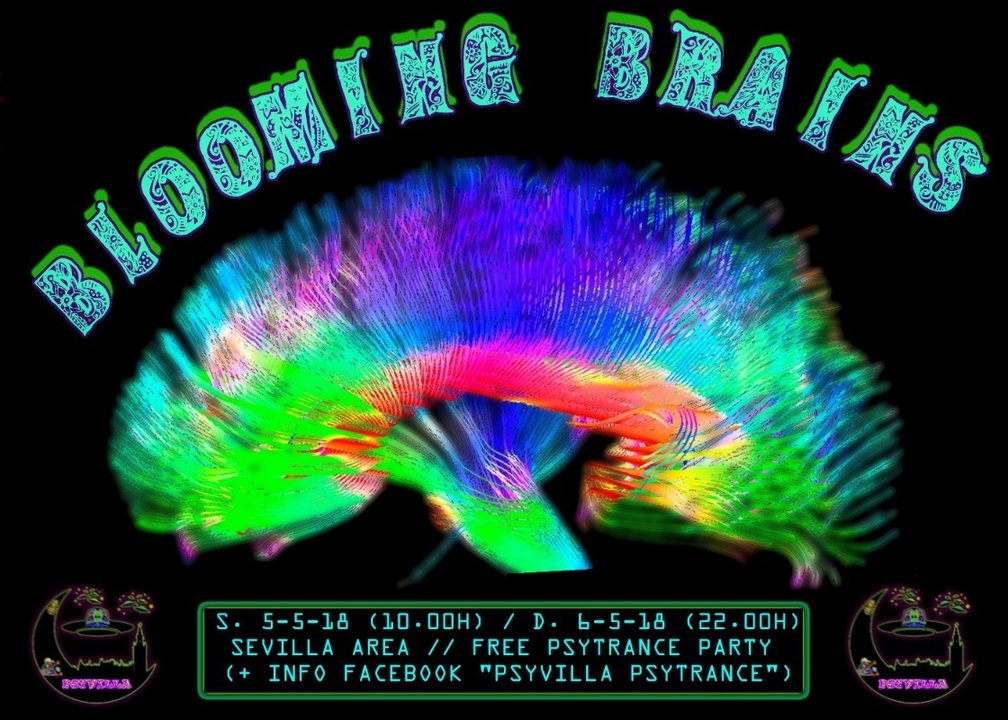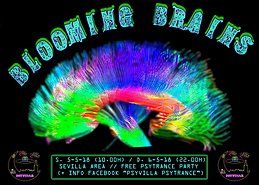 Line Up
ANDROK (Huelva – Psyvilla)
D-MAN (BRASIL – Bodhi Bookings)
GOBLINS IN SPACE (PORTUGAL (Sevilla) - Ohmnium Records)
KYMATIKA (ISRAEL – Astro Booking)
LLUL (Sevilla – Psylocibe / Psyvilla)
LUKRAZZY (Sevilla - Female Noise)
MINTAKA (BÉLGICA – Multidimensional)
MOLLY (Málaga - Skizodelic Mind)
MONTPSY (Sevilla - Skizodelic Mind / Psyvilla)
PALMARIGEN (Huelva – Psyvilla)
PSY CHAIN (Sevilla - Skizodelic Mind / Fullmoongui / Psyvilla)
PSYDE-B (Sevilla – Psylocibe / Skizodelic Mind /Psyvilla)
PSYKHOPOMP (Sevilla – Skizodelic Mind / Fullmoongui / Psyvilla)
PSYKRAMP (Sevilla- Psyvilla)
REDEYE SELEKTAH (Sevilla – Sporas Return / Psyvilla)
THE JAHRRIOR (Granada - UG Collective / Skizodelic Mind)
ZEL ZX (Sevilla - Female Noise)
....
Info
Info
El fin de semana siguiente a Transition, a menos de una hora en coche desde el festival, sacaremos los altavoces a pasear para hacer nuestra tradicional reunión mensual de 36 horas para regalar buena música psytrance al universo en un ambiente familiar lleno de buen rollo como vies habitual en los encuentros de Psyvilla. Esta vez, aprovechando que el tiempo lo permite (si llueve pondremos lonas que nos mantengan secos), danzaremos junto al gran Guadalquivir en un lugar entre árboles, naturaleza y mucha tranquilidad... y a unos minutos del centro de la ciudad.

¡Nos vemos el sábado 5 de mayo para disfrutar junto a grandes artistas nacionales e internacionales!

The weekend following Transition, less than an hour drive from the festival, we'll take the speakers out for our traditional 36-hour monthly meeting to give good psytrance music to the universe in a family atmosphere full of good vibes, as is usual in the meetings of Psyvilla. This time, taking advantage of the weather (if it rains we will put tarps to keep us dry), we will dance next to the great Guadalquivir in a place between trees, nature and a lot of tranquility ... and a few minutes from the city center.

See you on Saturday May 5th to enjoy with great national and international artists!
Location
The place of the rave tomorrow is in the area known as "la perma bonita", but as there may be some other rave there we have decided to put ourselves in a place where we can be calm and separate. The location is the following:
[goo.gl]
1. If we start at the MUNICIPAL STADIUM ISIDRO REGUERA (CAMAS), we pass close to it and we leave it on our right, then we follow a dirt track that reaches the bottom of the Alamillo's Bridge.
2. We turn right following the dirt track that goes parallel to the Alamillo`s Bridge wich arrives in front of the Guadalquivir river
3. We turn left crossing under the Alamillo's Bridge and we follow the dirt road for about 1 kilometer until we reach another bridge through which the train passes.
4. At the height of that bridge we leave the lane and go down to the right to the area of trees where there is another dirt track that runs parallel to the river. (The google location of the map above takes us right up to this point)
5. At that point we follow the track to the left, passing under the bridge and leaving the river on our right
6. About 150 meters from the train bridge we arrive at the exact site of the rave
-----------------------------------------------------------------------------------------
El sitio de la rave de mañana está en la zona conocida como "la perma bonita", pero como puede que haya alguna rave más por allí hemos decidido ponernos en un sitio en el que podamos estar tranquilos y a nuestra bola. La ubicación es la siguiente:
[goo.gl]
1. Salimos desde el Estadio Municipal ISIDRO REGUERA (CAMAS), lo dejamos a la derecha y seguimos un carril de tierra que llega a la parte de abajo del Puente del Alamillo.
2. Giramos a la derecha siguiendo el carril de tierra que va paralelo al Puente del Alamillo y que llega al lado del río Guadalquivir
3. Giramos a la izquierda pasando el Puente del Alamillo por debajo y seguimos el carril de tierra 1 kilómetro aprox. hasta que llegamos a la altura de otro puente por el que pasa el tren.
4. A la altura de ese puente abandonamos el carril y bajamos a la derecha a la zona de árboles donde hay otro carril de tierra que va paralelo al río. (La ubicación de google del mapa que está arriba nos lleva justo hasta este punto)
5. En ese punto seguimos el carril hacia la izquierda, pasando por debajo del puente del tren y quedando el río a nuestra derecha
6. A unos 150 metros desde el puente del tren llegamos al sitio exacto de la rave