Backend
Blind Vision w/Vibe Tribe; L.m.T and more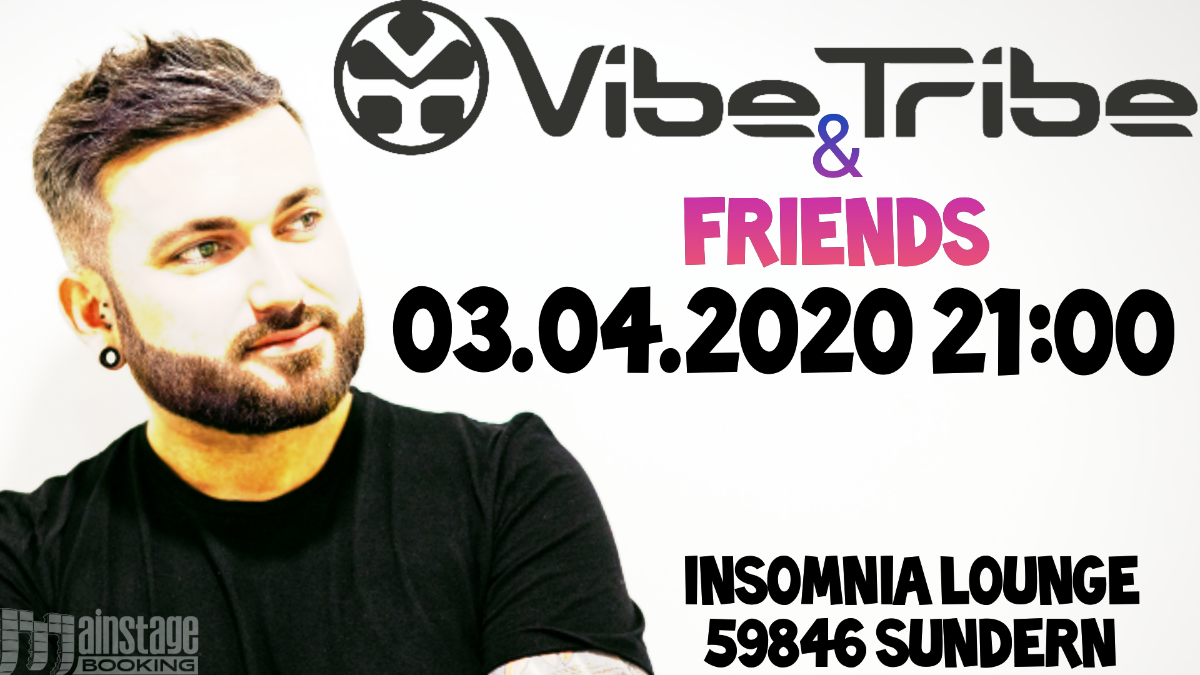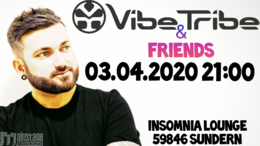 Info
Blind Vision ist zurück mit einer gigantischen Ladung PsyTrance der EXTRAKLASSE im Gepäck.
Lange waren wir weg und haben uns im dunkeln tuschelnd an das PsyOrakel gewandt und den unabdingbaren Auftrag erhalten einen Propheten des PsyTrance einzuladen.
Wir sind so besessen von dieser Vorstellung das wir alleine beim Gedanken, an das was jetzt tatsächlich Geschehen wird, von anderen Schlichtweg für VERRÜCKT gehalten worden sind.
Aber Blind Vision steht nunmal für blinde Visionen die psymögliches in neue Sphären unter die Haut geht.....bla blabla bla
Wir sabbern schon und können kaum glauben hier in Deutschland, bei uns in Sundern den Propheten des PsyTrance in der Insomnia Lounge ankündigen zu dürfen. Auf Festivals über der ganzen Welt zu Hause, seit 2007 unzählige Psy Hits u.a. mit den anderen Weltgrößen und jede Menge Alben!
Unser Freund:
Vibe Tribe
Er nimmt die Reise von Bethlehem auf sich um uns von Sundern direkt in den PsyHimmel zu verfrachten.
Ebenso eine Gottheit auf seinem Gebiet mit frischer EP im Gepäck und jede Menge Power in seinen DJ Sets wird ein weiteres Mal der Joker des Abends uns auf seine eigene Art und Weise alle verzaubern. Ein geschätzter Freund und gern gesehener Künstler der aus den Hallen der Welt in unsere süße Insomnia Lounge kommt:
LMT
Eingeheizt wird die Bude natürlich mit unseren genauso guten Residence DJ's
Üni-Vers-Psy
Setarx
The OniThosh
more coming soon
Wir freuen uns viele glückliche Gesichter zu sehen die gemeinsam eine unvergessliche Nacht lachend und tanzend bis in den Morgen feiern. Es wird eine liebevolle Dekoration geben die alles nur noch perfekter als Perfekt machen kann.
Deco by
Inner Tribe
Also nicht verpassen und allen weiter erzählen:
Vibe Tribe landet mit LMT am 03.04.2020 in der Insomnia Lounge um mit uns auf eine unvergessliche Reise zu gehen
Weitere Infos und Tipps zu Überraschungen und Gewinnspielen folgen noch.
Wir wollen jedem Lebewesen Respekt entgegen bringen, unsere Umwelt schützen und für die Liebe und den Frieden stehen. Unterstützt uns in diesem Vorhaben mit eurem Beitrag an Liebe und respektiert euch gegenseitig.
Jegliche Art von Diskriminierung, Sexismus und sonstigem Dreck wie Rassismus entgegnen wir mit verabschiedung von der Party.
MAKE LOVE. NOT WAR.
Infos zu Vibe Tribe
Vibe Tribe is the project of the producer Stas Marnyanski.
Stas, Russian born Israeli, has been producing electronic based music since
1999, when he was just in his early teens (Age of 13). Four years of
experimentation and of thorough learning kick started his wonderful,
professional career.
Soon later in 2003 he began releasing tracks on various compilation releases
with a desire to bring something new & fresh to the global scene.His
innovative & breathtaking melodic psy-trance style gained him global
recognition and his first gigs in 2004 starting to develop his DJ skills more
and more.
His debut album "Melodrama" saw light in 2004, his second studio album
"Wise Cracks" was released in 2006 followed by his third album "Destination
Unknown" that's been released in 2009 followed by "Urban Legend" 2011,
"Out Of Balance" 2012, "Classics Re- Born" 2012, "Blast From The Past"
2014, "Remixed 1.0" 2017 and numerous singles and appearances on
compilations.
Ever since his big international breakthrough in 2007 this prodigy has been
touring the globe constantly performing on events such as Tomorrowland
Festival, Boom Town Festival, Burning Mountain Festival, XXXpretirnce, Tribe,
Kaballah, Babylon Festival, Emmaboda Festival, Earthcore Festival, Freedom
Festival, Insomnia Festival, Playground Festival, among other great events
and clubs around the world.
Vibe Tribe's Top-notch tracks have been released on top international labels
such as: Mainstage Records, Hommega Records, Nano Records, Iboga
Records, Spintwist Records, Nutek Records, Blue Tunes Records, Zenon
Records, Black Hole Recordings, Who's Afraid of 138 and have been featured
on many compilations. He also did numerous remixes for and joined forces
on collaborations with some of the leading acts in the psy trance scene such
as: Infected Mushroom, Vini Vici, Bizarre Contact, Skazi, Coming Soon!!!,
Azax, Sesto Sento just to name a few..
more fresh new material & remixes, filling the release schedule as well.
Socials
[spotify.com]
7JaQ6KatZNw
Location
Location
Insomnia Lounge
Röhre1
59846 Sundern (Sauerland)

Bus bis Sundern Rathaus dann fünfzehn Minuten Fussweg. Bitte beachtet die eingeschränkten Fahrzeiten.