Backend
blackmoon party ( at el parche rutero hostel )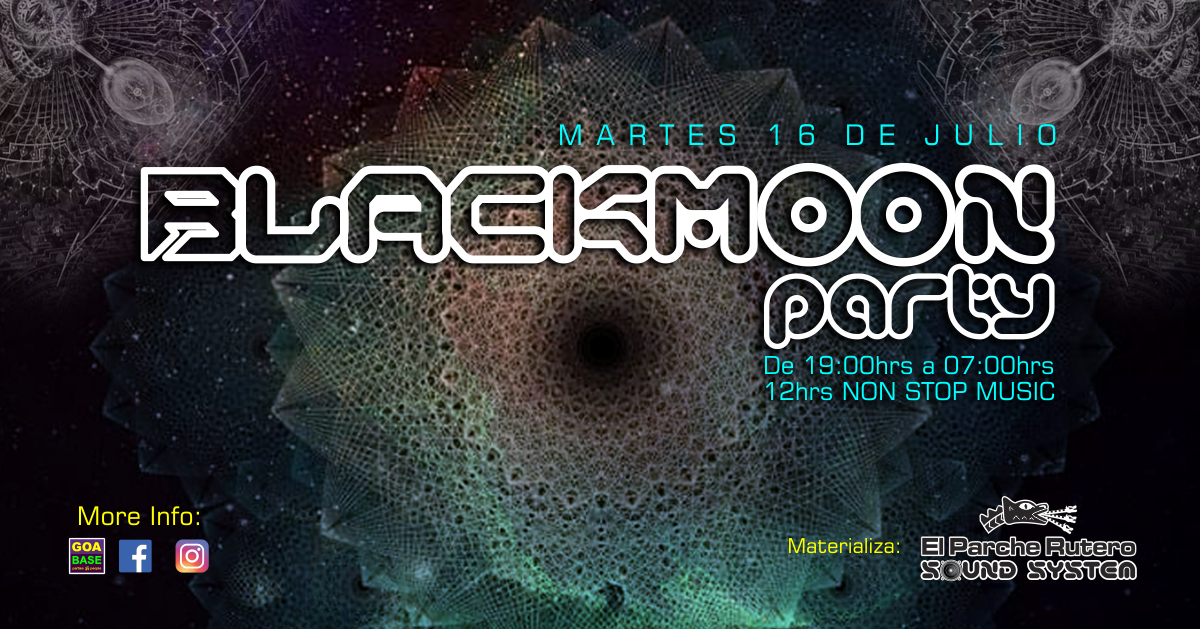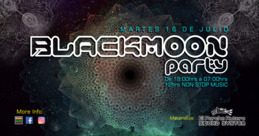 Line Up
► MAIN STAGE ◄
❐ ASIRY (psytrance)
soundcloud
❐ JAY VARRY (techno & progressive)
soundcloud
❐ KEVIN BRAVO (progressive psy)
soundcloud
❐ SAJ'RA (ethereal & progressive dark techno)
soundcloud
► ALTERNATIVE STAGE ◄
❐ TOBUMUSIKISM (funky eclectic groove live remix)
soundcloud
❐ NAWAL (tropical bass - dancehall - DnB)
Deco
Deco
PACHATRONIK ( ethnic art / spy deco )
Info
Info
▬▬▬ ● ● ● BLACKMOON PARTY ● ● ● ▬▬▬

We give way to 2 events in our enigmatic Sacred Valley of the Inkas: A beautiful lunar eclipse in Capricorn and the celebration by the Virgin of Carmen. So the Rutero Sound System Patch prepares a great party with 2 main stages and a private stage on the terrace only for hostel guests; we will have food, drinks, music, good vibes, as our people already know.
Location
Location
AV. Amazonas c - 10 EL PARCHE RUTERO HOSTEL (In front of the Pisac Stadium) pisac - sacred valley of the inkas CUSCO-PERU
Entry
Entry
Free entry enrolled in guest list:
Only for the first 100 people registered.
Send an inbox with your full name and ID or passport number to our social networks on Facebook or Instagram.

Income not inscribed in the list:
Cost S / 30 soles with a complimentary beer.
Organizer
Organizer
el parche rutero sound system / triptamina record