BEHIND THE DECKS präsentiert: IONO special - Cubixx & friends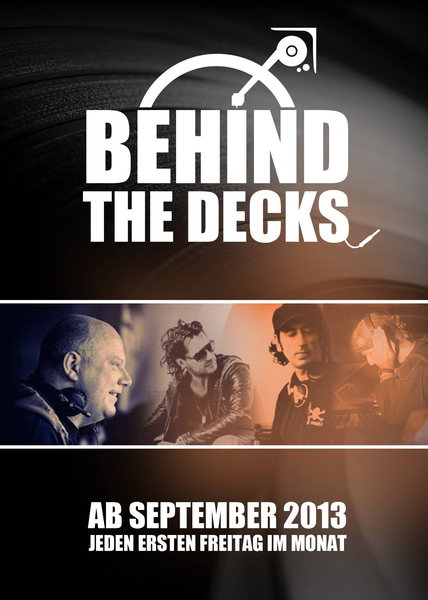 Deco
Deco
tba / 3D Videmapping by RE:SORB
Info
Info
Über die Reihe "BEHIND THE DECKS":
::::::::::::::::::::::::::::::::::::::::::::::::::::::::::::::::::::::

Ab September 2013 erklären wir DJ Sets zur (Label-)Chefsache. Wir freuen uns darauf eine neue monatliche Partyreihe mit Euch zu starten, die wir nicht ohne Grund "Behind the decks" nennen. Entstanden ist diese Idee aus dem Wunsch, einigen herausragenden DJs bei ihren Sets mehr Zeit zu überlassen, so dass sie die tanzwütigen Meute auf dem Floor nachhaltig in einen kollektiven Schwebezustand versetzen können. DJs, die wir nicht nur wegen ihrer sehr guten Fähigkeiten als herausragend bezeichnen, sondern weil sie auch dafür bekannt sind, musikalisch stets einen großen Schtitt voraus zu sein.
Also haben wir die wichtigsten Repräsentanten einiger bekannter Labels in den Juice Club eingeladen, wo sie tief in ihre Schatzkiste greifen werden und bei einem 4-stündigen DJ Set einen geeigneten Auszug aus dem musikalischen Repertoire ihres Labels vorstellen werden..... Das alles kommt als längere, audiovisuelle "Flussfahrt" zu Euch auf den Floor, bei der man am besten die Augen zumacht und sich treiben lässt vom Flow des Sets.
Location
Location
Juice Club, Hamburg
Entry fee
Entry fee
9 Euro (mit Clubkarte weniger)
Organizer
Organizer
Ov-Silence Events / Juice Club