B2B presents:INFECTED MUSHROOM,HALLUCINOGEN,SPHONGLE,JOOF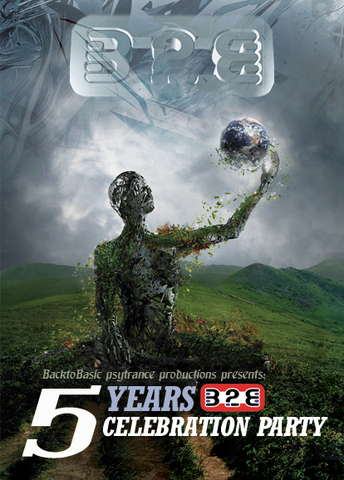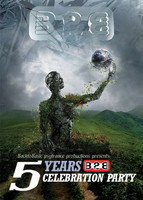 Line Up
LIVE IN CONCERT:

INFECTED MUSHROOM
1.5 HOUR LIVE SET + 1 HOUR OLDSKOOL DJ SET!!!
(allmost never done !! 2.5 hour long,exclusief set for 5 years B2B)

LIVE:

HALLUCINOGEN (Twisted records.UK)


SPHONGLE DJ SET (Twisted records.UK)
DJs
JOHN 00 FLEMING (JooF records/Hommega.UK)

FIRAGA (B2B/Phonokol rec.BE)

ORION (B2B)
Chill
there will be a chiil space with a market area (people who want to be on this market please contact me)
cocktail bar ..foods..everything you need !!
Deco
Deco
deco by GANSEDOLINE AND JAMIN MURPHY !!

visuals by CAMPATTACK

laser and light show
Info
for the 5 years celebration of B2B productions
we present you a night of psychedelic trance
B2B productions started filling the dance floors with psytrance vibes back in September 2003.
It wasn't long before B2B really proved to be the psytrance party place in Belgium and far beyond it's borders.(already made parties with astral projection,astrix,yahel,talamsca,sun project,sesto sento,vibe tribe...almost everybody :))
With B2B's 5th anniversary, psytrance is going to be kicked to another level...so be ready for , a lot of mind-boggling visual, fascinating decorations and
… so much more…
presale will start monday 7 juli
all fnac outlets and on fnac.be
for international tickets
[back2basicsonline.com]
(from 7 juli)
hassselt: GIGASWING / HASSELT kapelstraat 26
Expect the unexpected!
Location
Location
hreally great and large room..hal 4, space for 5000 people so pace enough to dance !!!
ventellation will be used
its also the theaterroom ...so the best akoestiek there is
Gouverneur Verwilgensingel 70, 3500 Hasselt
Entry
Entry
presale: 25 euro (excl res fee)
at the doors: 30 euro
VIP: 240 euro (4 persons,bottle of champagne,vip balkony,snacks free cd's and so much more...)
presale will start monday 7 juli
all fnac outlets and on fnac.be
for international tickets
[back2basicsonline.com]
(from 7 juli)
hassselt: GIGASWING / HASSELT kapelstraat 26
Organizer
Organizer
Back 2 Basics productions