Backend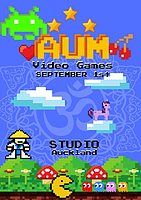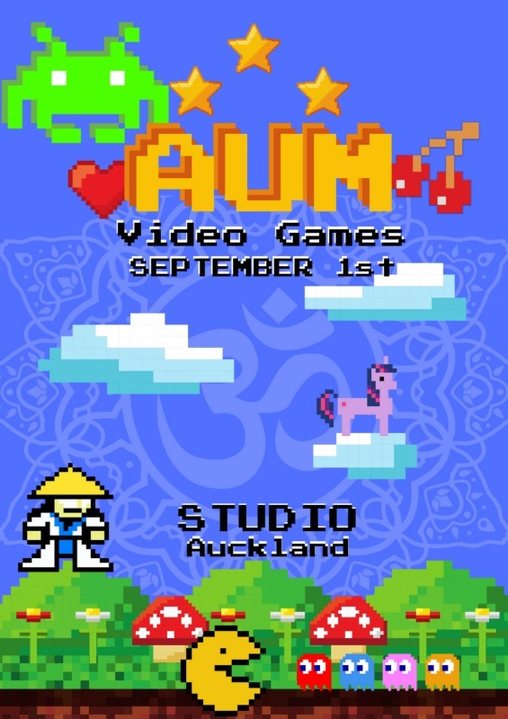 Line Up
The residents
Rachael Sabin
Munter
Marcus Morgan
Zebra

The guests
Matt Drake
Oran Mor
TranceLucid [GER] - LIVE SET
Pieter Borgh
Rana

PLUS
MellowTact & friends

And introducing
The Psychedelic Technicolor Candy Kids
Deco
Full multi room themed decor and visuals - interactive AV, LED projections and mapping, massive laser and lighting show - retro video games and arcade machines on site - LIVE art + more
Info
PRESS START!
FINAL RELEASE TICKETS ON SALE NOW! WOW!!!
[co.nz]
AUM ॐ NZ's most outrageous party is back for the last indoor party of 2018, with the finest offerings of cutting edge electronic and live music over multiple rooms of mind-bending artistic wonder & extraordinary creativity. A party that looks and feels like no other in the land. Join our family in an outrageously retro video game themed dance off!...
" Another adventure awaits us! There's no time to waste, we're Sonic Heroes! "
Check the video from out last show `FLOWER POWER'
here:https://www.facebook.com/AUMproductionsNZ/videos/2125040291044185/
COME EARLY FOR A SURPRISE
Doors 7.00
R18 r.o.a.r.
Prizes for best costumes.
Expect hugs and LOADS OF COLOUR!
VIP-free zone. We are one
"waka waka waka waka...."
FINAL RELEASE TICKETS ON SALE NOW! WOW!!!
[co.nz]
Check out the NZ Vintage Video Gaming page here for ideas and more! ♥
[facebook.com]
Stunning world class art, décor, visuals & lighting + live art
Cutting edge dj sets weaving a sophisticated journey over multiple rooms by our Guests & Aum residents - Details to follow
Live artist raffle on site (Please bring $5 cash in hand to be in to win the original painting) - Artist Details to follow
If you have been to Aum before, thank you so much for your beautiful vibes, love, energy and support… can't wait to see you all again. If you have never been to Aum, come meet the family. We do things our way and with a whole lot of love. We do not follow trends, do anything just because it's popular or compare our shows to others, we just set our own bar each time and do our art. We are for the misfits. The indigo children. The artists. The lovers. .
We are one.
OVER 65 and want to join the party? We would love you to and will not charge you a cent to do so. Please email us for details. Photo i.d required.
paul@aum.co.nz
Give PEACE a chance...
R18
Have a beautiful day
AUM Productions - ॐ
Location
340 Karangahape Rd, Auckland, 1010
Entry fee
Entry fee
Final release via website $49 -
[co.nz]
(Sell 7 tickets, get your ticket price refunded - see ticket site)
Door sales $60
Organizer
Organizer
AUM Productions