AudioAddictz Live - Full Moon Dance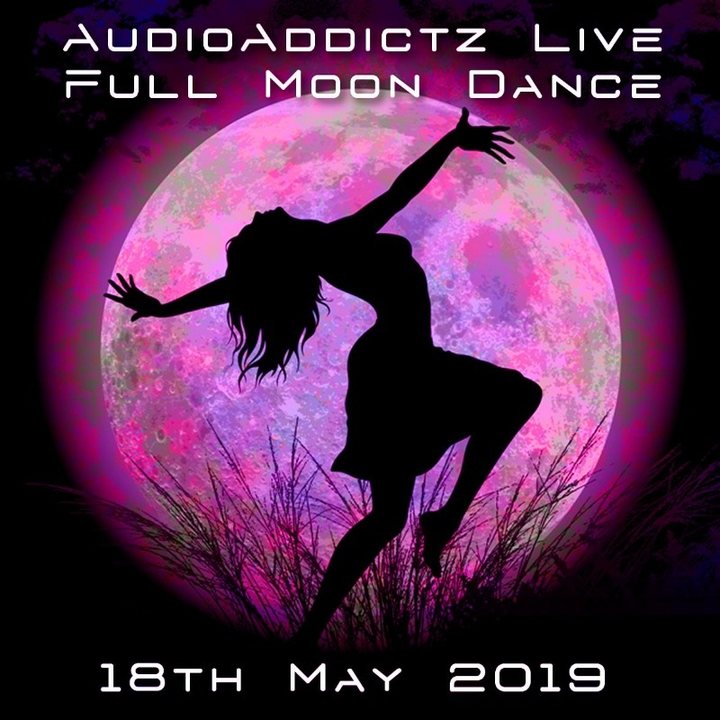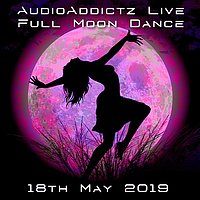 Line Up
ROOM 1 *PSYCHEDELIC TRANCE*
Guests:
Guapa Lee Dj UK DEBUT ( PT/ Dropland Recordings/ Magnetika Agency )
Susana Borges aka Guapa Lee dj was born in 1986 in Portugal, music has always been a part of her life ,Since a young age she had piano and guitar lessons and by the age of 14 she began to sing Fado, a traditional Portuguese music. Later on 2008, under the influence of her friend Dj Fritz, she fell in love with the mixing art.
Her dj sets are melodic & psychedelic with strong rhythm .Her wish is to experience even more and more psychedelic music and to show her work to the audience out there.
soundcloud
GoneWest ( Crystal Kids )
Dilettante DJ/producer, recovering meme addict and procurer of all things psychedelic.Resident DJ at Crystal Kids
soundcloud
AudioAddictz Dj"s
Lee Audioaddictz Live
Opening portals to other dimensions and letting in light beings..
soundcloud
Mutated Pony
[click here]
Belle Seraphine
[click here]
Luke FestivalVibe
soundcloud
ALTERNATIVE ROOM: DARK...
Guests:
Krosis ( Woo-Dog Recordings Blue Hour Sounds )
I am a Bristol based DJ/Producer for Woo-Dog Recordings and resident for TRiBE Of FRoG (Bristol)
soundcloud
ANNA K ( Orrible Noize Recordings )
soundcloud
AudioAddictz Djs:
Pstygg
soundcloud
Toxic Tegan
soundcloud
Deco
Deco
Decor: Psy-High Designs: Inflatable Decorations

Danni Outhwaite

Visuals Rob PsyGnostic
Info
Info
Rig: Opus Rigs in both rooms
Oct-opus ( Main Room ) & OpusAddictz ( Alternative Room )

UV Stall Paul Wonnacott

Photography Dwight Hubbard Photography
Location
Location
Eiger Studios , Fairfield House, New Craven Gate, Leeds LS11 5NF
Entry
Entry
Advance ticket £11
[co.uk]
£15 on the door.
Organizer
Organizer
AudioAddictz Live