AudioAddictz Live - 5th Anniversary Party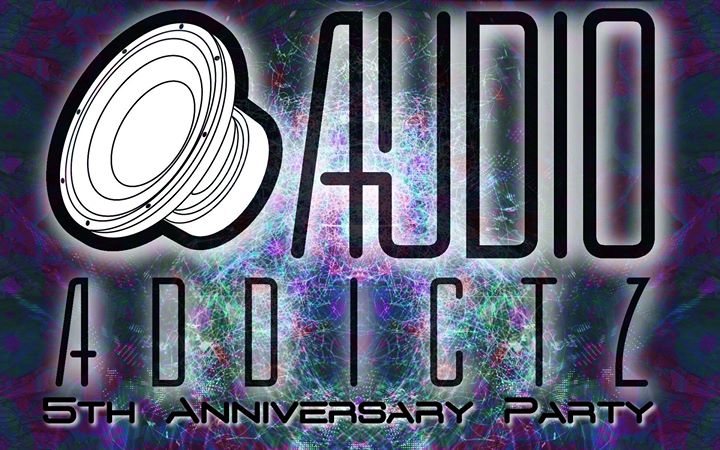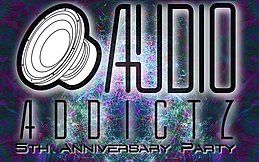 Line Up
5 years ago with the help of our wonderful friends we created our 1st party, AudioAddictz Live.
In this time we have grown together to create a space of fun, where we can dance and play music. We have made many friends on the dance floor and love to see all of your smiling faces dancing with us.
As we continue on our dance floor journey we welcome you all to come dance with us once again, we thank you all for your love and support and for your dancing!
See you on the dance floor! xx
GODS & GODDESSES.
Hosting the main floor this time round is our AudioAddictz dj"s women, showcasing full power psychedelic beats
Hosting the 2nd floor is our AudioAddictz Dj"s Male residents, showcasing alternative beats and Techno treats
MAIN ROOM: PSYCHEDELIC TRANCE.
LINE UP:
Mutated Pony
[click here]
Dj Lorraine Psilocybe Tribe
soundcloud
Toxic Tegan
soundcloud
Belle Seraphine
soundcloud
Ellen
soundcloud
KLAYER
soundcloud
SunDust. ( new up and coming talent from morocco/uk )
soundcloud
ROOM 2 : ALTERNATIVE BEATS..
LINE UP:
Lee Audioaddictz
soundcloud
Ryan Hamer
[click here]
SnakeArms
[goo.gl]
Naon
[goo.gl]
The Enforcer - Psy
soundcloud
Mr Toad
[click here]
Rig by Opus Addictz
Lasers by AudioAddictz Live.
Decor Allied Aliens/ AudioAddictz Live.
uv stall by
Tribal Tramp
Advance Tickets £11
[co.uk]
£15 OTD
Love and Blessings
AudioAddictz Crew :)
Location
Location
Eiger Studios
New Craven Gate
LS11 5NF Leeds
Organizer
Organizer
Lee Owen-Taylor