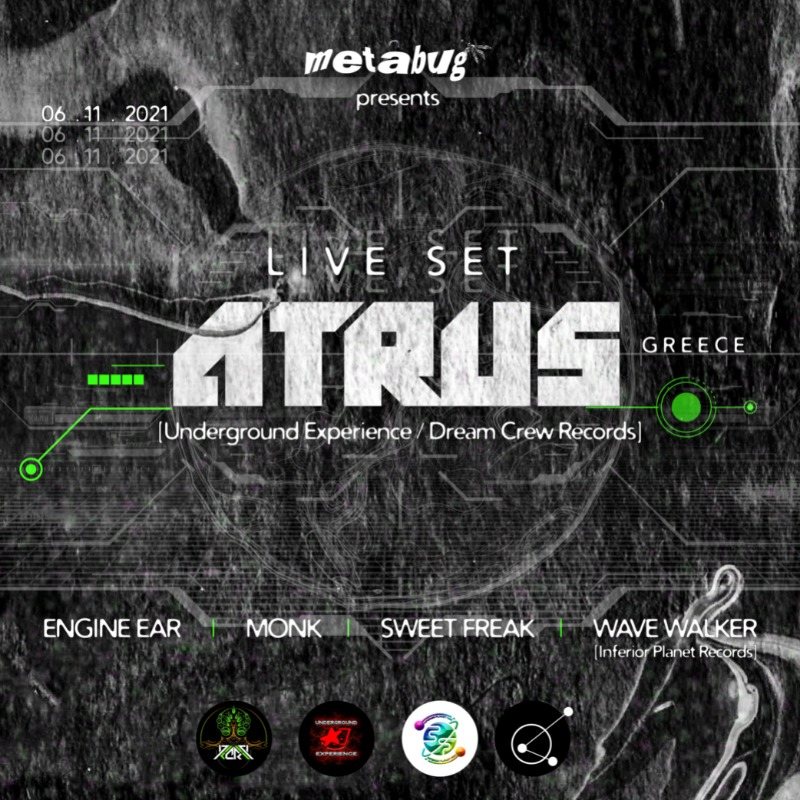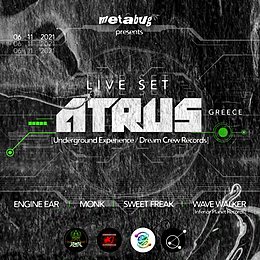 Line Up
⫸ Atrus [3 hour live set] - Dark Forest Trance
(Underground Experience / Dream Crew)
soundcloud
⫸ Engine Ear - Forest Trance
soundcloud
⫸ Monk - Forest Trance
soundcloud
⫸ Sweet Freak - Prog Forest Trance
soundcloud
⫸ Wave Walker - Forest Trance
(Inferior Planet Records)
soundcloud
Info
⫸ Wave 1: $8 (Limited to 50 tickets)
(or equivalent in LBP)
⫸ Wave 2: $11 (Limited to 60 tickets)
(or equivalent in LBP)
⫸ At the door: $14
(or equivalent in LBP)
// We accept payment in USDT (Pre-sale only)
- Deco & art installation by Voronoiz Productions
@nickynaimeh
- Artwork by Vanessa Zg
Things you need to know:
- For your safety, a rapid temperature test will be done at the door.
- The possession of weapons and consumption of illegal substances is prohibited, and any individual caught will be escorted out of the venue.
- This event is 21+.
- The management reserves the right of admission.
- A premium bar at pocket friendly prices is just a few steps away from the dancefloor.
- Keep it wild and classy.
Whatsapp us +961 81 621133
metabuglb@gmail.com
Location
Location
Beirut

Ked, Karantina, Beirut.