Backend
Atman Festival Promo Istanbul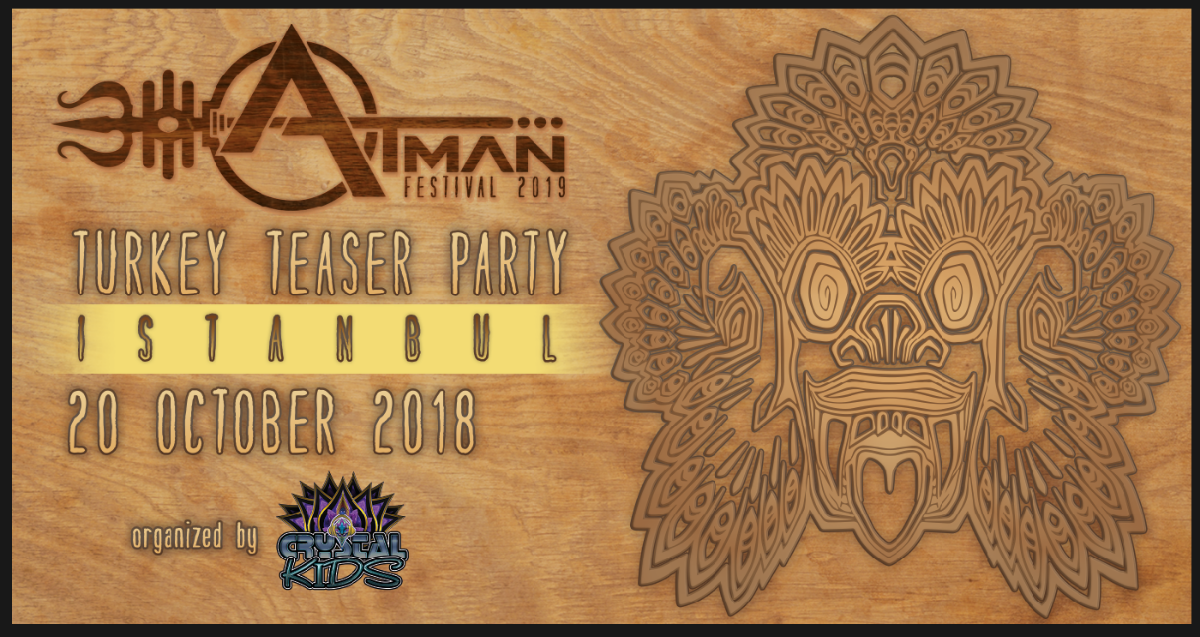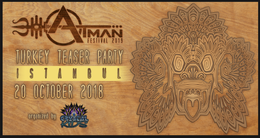 Line Up
❂ Aztec Dosage (Live) 🇮🇹
( Atman Tribe / Biomechanikal Rec )
soundcloud
❂ PACK 🇹🇷
( Crystal Kids )
soundcloud
❂ VOOROOJACK 🇮🇷
( Atman Tribe )
soundcloud
❂ Diff Jung 🇹🇷
( Crystal Kids )
soundcloud
❂ Shnsho 🇸🇾
( Quantum Digit Rec. / UV LAB )
soundcloud
❂ Gaubaruva 🇮🇷
( Atman Tribe )
Info
Uzun bir aradan sonra Sri Lanka`nin dünyaca bilinen açık hava psytrance organizasyonu Atman Festival 2019 Istanbul promo partisiyle sizlerleyiz. Festival biletlerini de temin edebileceğiniz bu etkinlikte Atman Festival sanatçılarından önemli bir isim olan Aztec Dosage iki saatlik canlı performansıyla konuğumuz olacak. Diğer tüm ayrıntılar için etkinlik detaylarına göz atabilirsiniz. Tekrar buluşmak üzere sevgiyle kalın..
❤️💛💚💙💜
--------------
After a long time, we are back in Istanbul with a promo party of Sri Lanka`s international open-air psytrance gathering; Atman Festival 2019. Special guest of the night is one of Atman Festival`s world wide known artists; Aztec Dosage with his two-hour live show. There will be festival tickets available at the event. For all the other info, please see the event details. Until we reunite, be in peace..
❤️💛💚💙💜

★ Son giris saati: 03:00am
★ 20 Ekim dogumlu arkadaslar kimliklerini gostererek etkinlige ucretsiz girebilir.
★ Crystal Kids etkinlige uygun bulmadigi kisileri etkinlige almama hakkina sahiptir.
★ Mekan icinde uygunsuz davranis gosteren arkadaslar etkinlikten uzaklastirilir.
★ Bina icerisinde SIGARA ICMEK YASAKTIR.
--------------
✫ Last entry 3am
✫ If you were born on 20th October, you may enter the event for free by showing your Photo ID.
✫ Crystal Kids have the right not to accept participants who are not suitable for the event.
✫ Misbehavior is not tolerated.
✫ SMOKING CIGARETTES IS NOT PERMITTED in the building.
Location
Location
ROXY CLUB ISTANBUL
Cihangir Mah. Siraselviler Cd. Aslangazi Sk. No:1-3 Beyoglu / ISTANBUL
Entry
Entry
✫ Phase 1: 20 TL / €4 (Very limited)
✫ Phase 2: 30 TL / €6 (Limited)
✫ At the door: 40 TL / €8
Pre-sale link:
[bit.ly]