Backend
Astech #06 D-Nox (pre-party Universo Paralello teaser)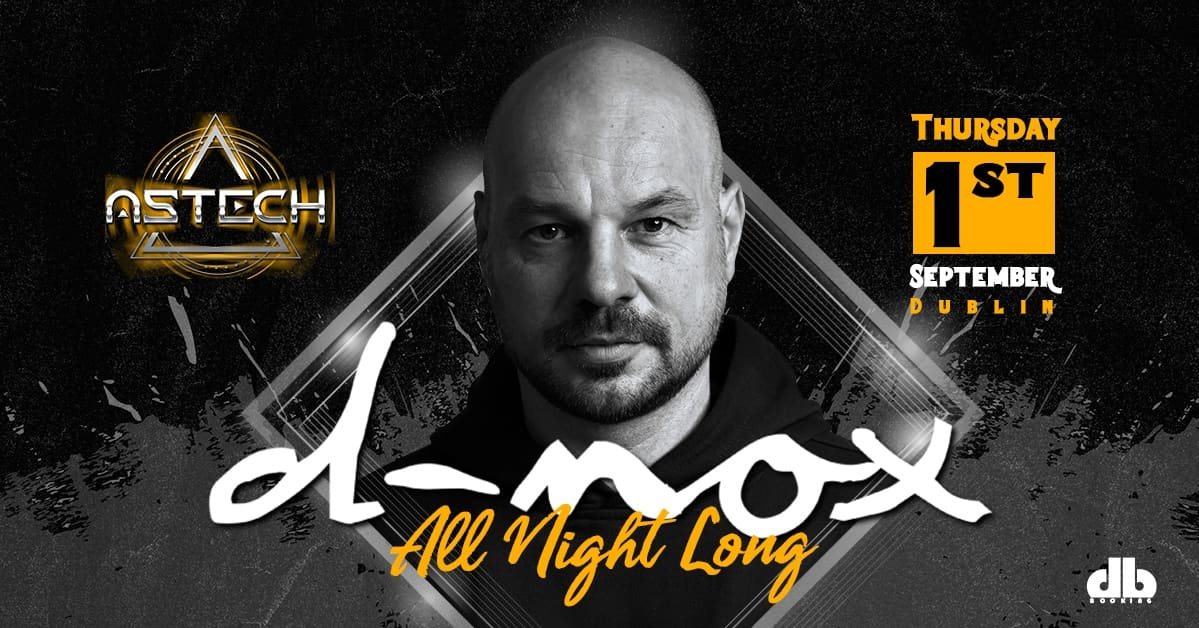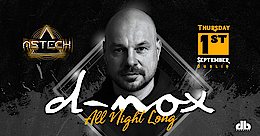 Line Up
D-Nox coming to play in Ireland after more than 10 years!
D-Nox was booked in 2020 before the pandemic, the gig was supposed to happen in June that year but Covid came and we all know the story.
Now, after more than 2 years of the original date we can finally confirm that he is coming to play in Dublin and for a special All Night Long set 🤘
We cannot wait to have D-Nox here!! 😆
(More info about Universo Paralello Teaser party Ireland
HERE:
[eventbrite.ie]
)
D-NOX (All Night Long)
🎧
soundcloud
🎧
[spotify.com]
📷
[instagram.com]
📱
[facebook.com]
📺
[youtube.com]
📅 THURSDAY | September 1st
⏰ 11:30pm
📍 The Workman's Club (Over 18's ID required)
➡ TICKETS ⬅
[eventbrite.ie]
Super Early Bird: 10€ [SOLD OUT]
Early Bird: 12€ + Ticket fee
1st Release: 15€ + Ticket fee
2nd Release: 18€ + Ticket fee
3rd Release: 20€ + Ticket fee
________________________________________
About D-NOX
Christian Wedekind is a German DJ, producer and founder of record label Sprout Music. His career in electronic music spans more than 25 years and his expertise behind the decks is valued worldwide.
Everything started for D-Nox with his passion for music and DJing in his hometown Düsseldorf in the early 90ties. Soon after the turn of the next decade, D-Nox also made his mark in the music community not only as a DJ but as a producer, as part of the well respected and much loved duo, D-Nox & Beckers, who are known to be responsible for various club hits since 2004.
D-Nox has since brought his sound all around the world, with an outstanding career in Brazil where he has his biggest fan community and is also where he now calls home. Until today D-Nox continues to receive a lot of recognition and plays shows all around the world on a weekly basis. He has played many major festivals as well as many of the important clubs around the world, and with gigs in over 70 countries, D-Nox and the duo D-Nox & Beckers belong to the most important underground dance music products to hail from Germany.
Location
The Workman's Club
10 Wellington Quay, Dublin 8, Co. Dublin
D02 VX36 Dublin City