Backend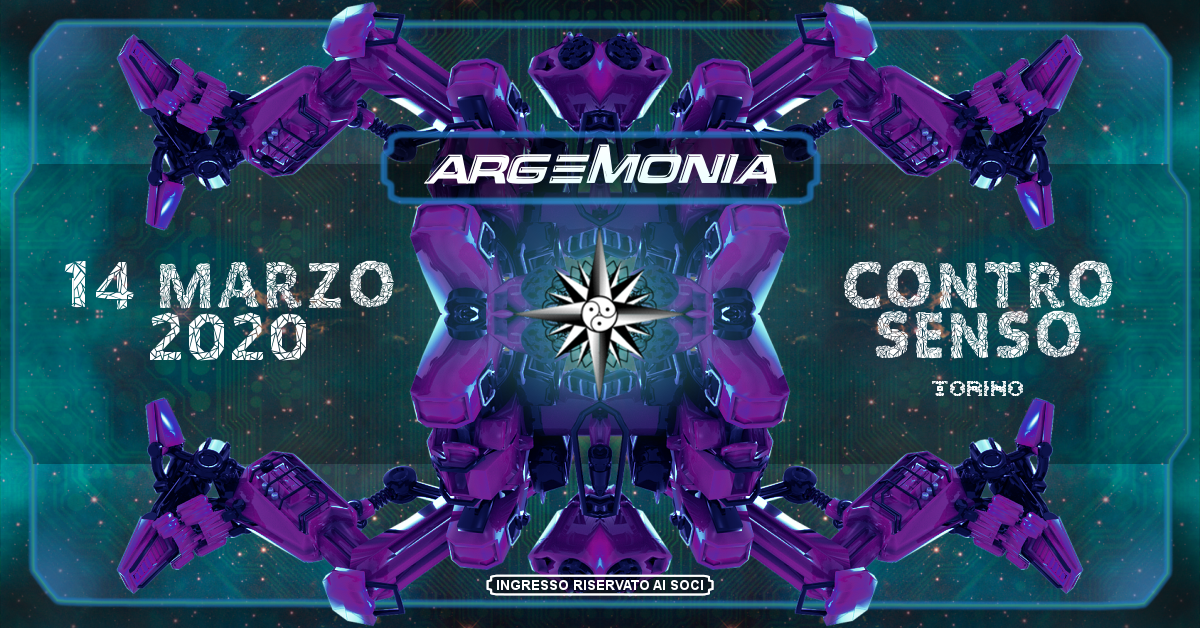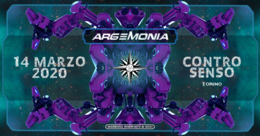 Line Up
🌔 ✵ ARGEMONIA PSYCHEDELIC NIGHT✵ 🌖
Per la prima data dell'anno saremo nuovamente ospiti del Controsenso Disco per una notte di psichedelia più unica che rara.
Per l'occasione troverete una ✨lineup stellare✨ che saprà guidarvi in un percorso musicale ascendente verso le vette della percezione.
Venite a vivere l'esperienza di Argemonia, troverete un ambiente caldo e accogliente che sazierà i vostri sensi con luci e colori di altre dimensioni 🛸
Attraversate con noi la porta della notte per celebrare la libertà, la bellezza e la gioia di ballare insieme fino all'alba .
▭▭✨LINEUP✨▭▭
◎ Offlabel ◎
● Blacklite Records ●
● Offlabel Crew ●
OFFLABEL è un progetto psytrance di Tony Vallini. Nato e cresciuto in Italia ha iniziato la sua carriera da DJ nella scena techno quando aveva 16 anni e dal 1995 è cresciuto come producer tenendo sempre fede al suo stile inconfondibile. Dopo l'esperienza techno si è interessato alla psytrance con gli occhi ormai esperti da artista e organizzatore di eventi.
La sua musica è caratterizzata da uno stile underground arricchito da melodie evocative, canti e contaminazioni tribali. Ha suonato in molti club Italiani, condividendo il palco con moltissimi dj e producer internazionali della scena psytrance.
Nel 2018 entra a far parte della Blacklite Records dopo un cambio di stile radicale. Suoni psichedelici, bassline profonde, synth acidi e ovviamente un forte aumento di BPM, per mantenersi il linea col nuovo trend della label.
Sul palco Offlabel propone un Live Set corposo a cui unisce suoni che crea sul momento trasformando la sua musica in una vera e propria esperienza psichedelica, unica e coinvolgente.
soundcloud
[facebook.com]
◎ The Karma Keeper ◎
The Karma Keeper è un progetto musicale che nasce da un'idea di Lorenzo Rinaudo.
Questo progetto, nato 6 anni fa a Torino, propone un nuovo approccio live rispetto alla classica idea di DJ set.
All'ascolto si potranno percepire le varie influenze musicali che si mescolano tra viscerali melodie, suoni progressivi e groove cavalcanti.
Il suo sound profondo ed evocativo ci farà staccare i piedi da terra, guidandoci con maestria verso il cuore della notte.
soundcloud
[facebook.com]
⊙ The Wall ⊙
● Merkaba Crew ●
soundcloud
[facebook.com]
⊙ Ocram ⊙
● Merkaba Crew ●
[facebook.com]
[facebook.com]
⊙ Zarok ⊙
● Argemonia ●
soundcloud
[facebook.com]
⊙ Sadù ⊙
● Argemonia ●
soundcloud
[facebook.com]
Info
Info
❂ Staff amichevole ❂ ❂ Sala fumatori interna ❂
❂ Parcheggio adiacente ❂ ❂ Raggiungibile coi mezzi ❂

❋ SORRIDI ❋ BALLA ❋ DIFFONDI LA PRESA BENE ❋

❤
Location
Location
Controsenso Disco
Web
facebook.com/events/484799922170438/