Backend
Arcan Stone Podcast #3 Psy-Gon Therapy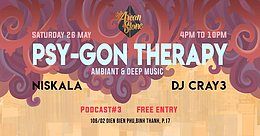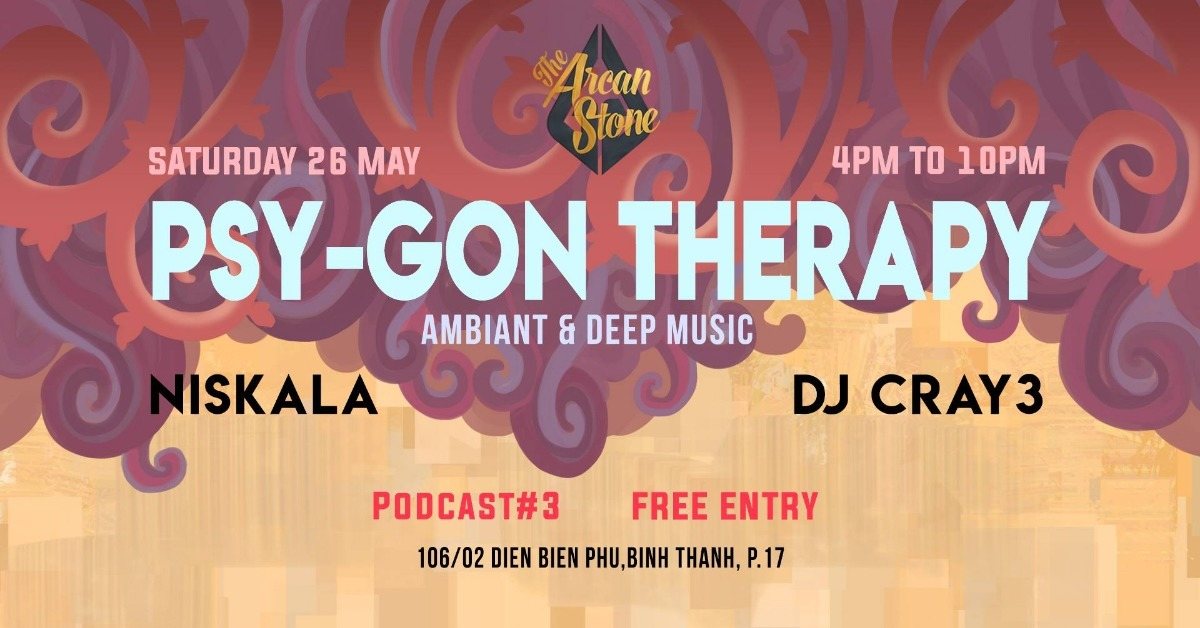 Line Up
Line Up
▬▬▬▬▬▬▬ ॐ ॐ LINE UP ॐ ॐ ▬▬▬▬▬▬
· • ● ► DJ SET ► CRAY3 (Arcan) - INDIA
[schizoid.in]
· • ● ► DJ SET ► NISKALA - SWITZERLAND
[facebook.com]
Info
··•● Podcast PSY-GON THERAPY●•··
by ArcanStone in SAIGON
Getting in the mood for the party in the evening? Or cure the hangover from the after after party ? Psy-Gon Therapy is the right spot for you. our DJs spin hypnotic tunes that help you recover or getting in the mood for the night. Enjoy a fine selection of chilly and not so chilly tunes, as always presented by our experienced DJs...come, drink, relax or dance with us at Psy-Gon Therapy.
▬▬▬▬▬▬▬ ॐ ॐ LINE UP ॐ ॐ ▬▬▬▬▬▬
· • ● ► DJ SET ► CRAY3 (Arcan) - INDIA
[schizoid.in]
· • ● ► DJ SET ► NISKALA - SWITZERLAND
[facebook.com]
▬▬▬▬▬▬▬ ॐ ॐ INFOS ॐ ॐ ▬▬▬▬▬▬▬
- 4pm to 10pm
- Free Entry
SEE YOU THERE !!!
Location
Arcan,
236/43/21 Dien Bien Phu, Binh Thanh District, P.17