Arcan Residents - Space Travelers #3 - Mission Black Hole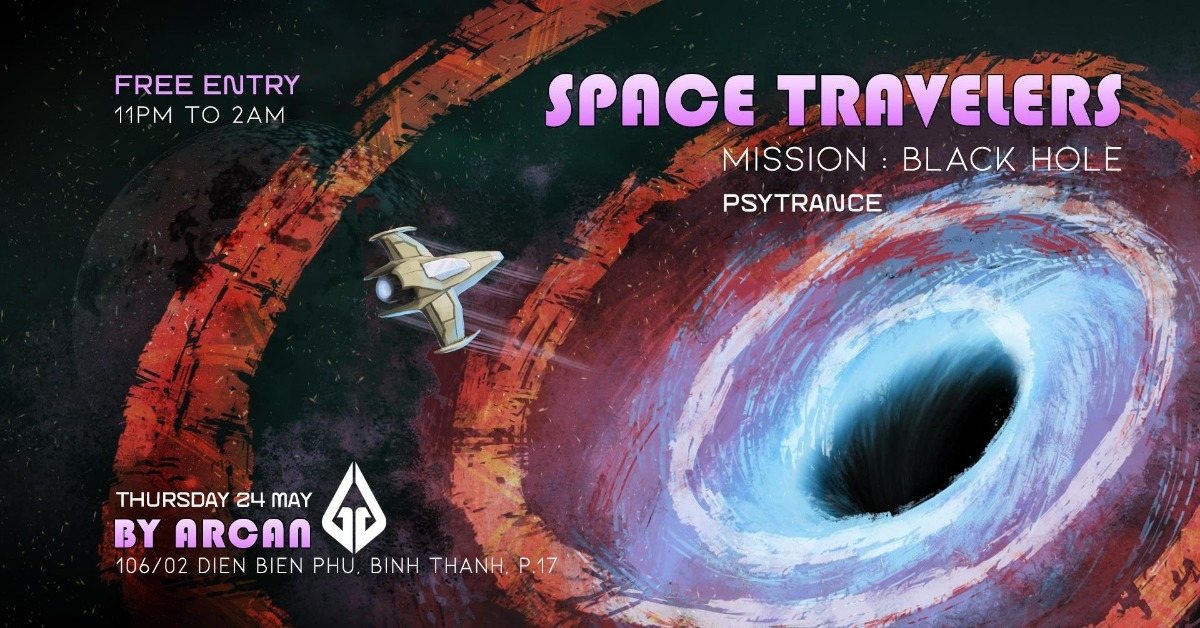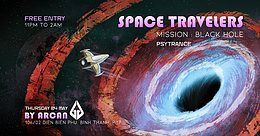 Line Up
Line Up
▬▬▬▬▬▬▬ ॐ ॐ LINE UP ॐ ॐ ▬▬▬▬▬▬
· • ● ► DJ SET ► GOSS (Arcan) - VIETNAM
[click here]
· • ● ► DJ SET ► ANDROMED (Arcan) - VIETNAM
[facebook.com]
Deco
Deco
▬▬▬▬▬▬▬ ॐ ॐ DECO ॐ ॐ ▬▬▬▬▬▬▬
ARCAN & HADRA FRANCE
Info
··•● SPACE TRAVELERS - MISSION BLACK HOLE ●•··
by Arcan Club - SAIGON
"Logbook :
Third edition of our adventures ...
We have detected a big Black Hole close to our solar system, and our spaceship is attracted by it. Now, we need to control the situation. During our maneuvers, from the cockpit we can see many distorsions of space time, and the apparition of many inter-dimensional breaks ..."
Here we are in the Psychedelic Universe of Black Holes !
Get On A Ship and come join us, we're waiting you !
▬▬▬▬▬▬▬ ॐ ॐ LINE UP ॐ ॐ ▬▬▬▬▬▬
· • ● ► DJ SET ► GOSS (Arcan) - VIETNAM
[click here]
· • ● ► DJ SET ► ANDROMED (Arcan) - VIETNAM
[facebook.com]
▬▬▬▬▬▬▬ ॐ ॐ DECO ॐ ॐ ▬▬▬▬▬▬▬
ARCAN & HADRA FRANCE
Location
Location
Arcan,
236/43/21 Dien Bien Phu, Binh Thanh District, P.17
Entry
Entry
Free Entry for Free People :-)