Backend
AntifAliens Vol. 2 - Dark Psychedelic Party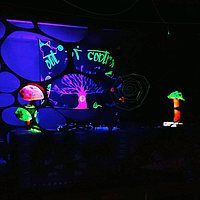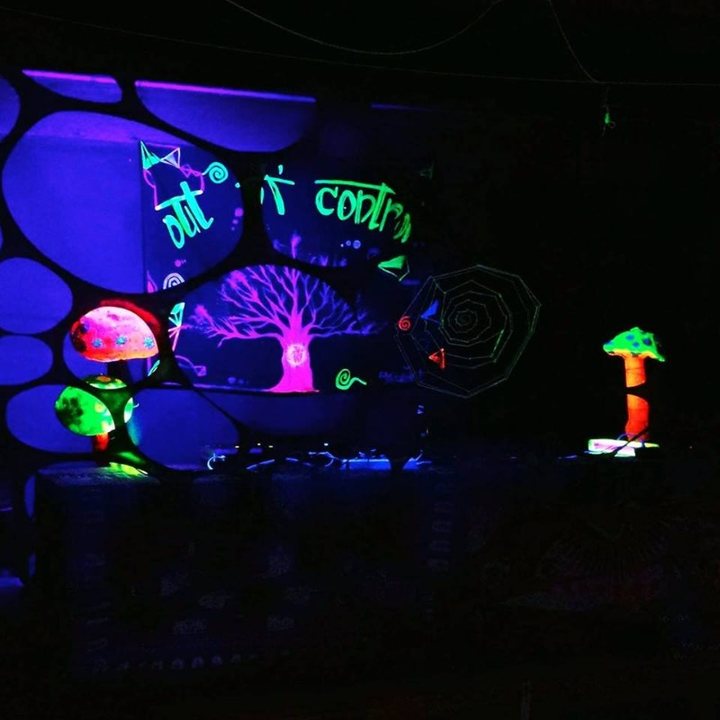 Line Up
Out Of Control PsyFamily è lieta di presentarvi:
ॐ AntifAliens vol. 2 - PsyFreaks back in MO! ॐ
👽👽👽
In night time we've landed planet earth
We seem humans
But
We're not humans at all
We come in peace
To liberate mankind from nazis cum
We don't use guns
Just hitech and dark killer tunes
Join our space battle
We'll take you to another planet
👽👽👽
- Dalle 19.00 spaccio autogestito della rete Alimentazione Ribelle
- Dalle 20.00 pizzata sociale a sostegno di Stella Nera Modena
- Dalle 23.00 AntifAliens vol.2 PsyTrance Party by Out of Control Psyfamily
🎶 LINE UP - Hi Tech, Dark Psy, Forest & Dark Prog 🎶
✖ ZENO ✖ Dark Psy / Forest / Twilight djSet (Out of Control)
►
soundcloud
✖ FE-TISH ✖ HiTech! djSet (Out of Control)
►
soundcloud
✖ GROOVE EMPATHY ✖ Dark Prog djSet (Out of Control)
►
soundcloud
Opening Ceremony
☯ Groove Empathy ☯ PsyChill - Downtempo djSet
Decoration by Out of Control Psyfamily
ℹ INFO ℹ
✖✖LOW COST PARTY✖✖
but...
ॐ ONLY FOR POSITIVE PEOPLE! ॐ
Questo è un benefit party per il centro sociale anarchico Stella Nera, i proventi della serata andranno a sostenere le attività e i laboratori dello spazio.
Ci teniamo a ribadire che qui più che mai non saranno tollerati atteggiamenti autoritari, sessisti, razzisti e volti all' interesse personale, siamo qui per festeggiare tutti insieme e per sostenere chi nella nostra città si sbatte per creare realtà alternative a quella attuale.
🍺 Bar popolare - Birre artigianali dal birrificio "Fermenti Sociali" & food point
⚽ Biliardino free
🚫 No cani, non gradiscono la musica
🚫 No bottiglie di vetro in location - NO GLASS
🚫 No pusher - robba
☮ CODICE ETICOCOMPORTAMENTALE ☮
❗ Non violenza
❗ Umiltà
❗ Rispetto per se stessi e gli altri
❗ Massimo rispetto per la pulizia del posto, non gettare niente a terra.
❗ Antirazzismo - Antisessismo - Antifascismo
❗ Peace, love & PsyTrance! ॐ
⛰ LOCATION - COME PARTECIPARE ⛰
Stella Nera Modena
Via Silvino Folloni 67 - Modena
► TRENO / BUS: Arrivare alla stazione di Modena e prendere il bus "9 GOTTARDI" scendere a SPERI AUTOLAVAGGIO e proseguire per 2 km a piedi - ULTIMA CORSA DISPONIBILE ORE 20.47
► AUTO dalla tangenziale: prendere l' uscita 1 verso Bologna, proseguire per 2 Km (più o meno) superando un semaforo. Dopo il semaforo girare a destra in via Francesco Vecchione, svoltare subito a sinistra verso il Terracielo ed immettersi in via Folloni a destra.
????CHI SIAMO????
Out of Control Psyfamily nasce nel 2014 tra Carpi, Modena e Bologna dalla necessità di diffondere il movimento e la cultura psytrance.
Il nostro esordio senza pretese è partito dall'organizzare piccoli ritrovi tra amici, procurandoci un piccolo sound e creando un set di decorazioni psichedeliche autoprodotto.
La passione per la musica, l'arte e i valori di pace, rispetto della natura e misticismo del movimento hanno fatto sì che fin dall'inizio noi ricevessimo una risposta positiva dal pubblico.
Organizzare eventi ci ha dato l'opportunità di far avvicinare chiunque partecipasse a quella che è la nostra idea di party trance: una situazione di consapevolezza interpersonale, fuori dal controllo delle rigide regole sociali nel rispetto di sè stessi, dell'altro e dell'ambiente.
Superando le nostre aspettative in questi 5 anni siamo arrivati a riunire fino a mille persone in una sola serata senza ospitare DJ famosi ma portando noi fondatori in consolle il nostro ritmo e il nostro entusiasmo.
Abbiamo partecipato in eventi come Blackmoon festival, 7 Chakras festival, Tesmoforie e Goa Gil e condiviso la consolle con artisti come Z-Cat. Parasect. Symbolic, Berg, Virtuanoise, Brain Jam, Clov, Dj Govinda, Yaminahua, Gotalien, Uka Uka, Dopadocks, Dj Maiko, Anarkick, R-alien e tanti altri.
Location
Via folloni 67 Modena - Spazio Sociale Anarchico STELLA NERA
Added

3y 28d

· Update

3y 28d

·