.:.::.. AnarKolectiV .::.:..:. ((Vinil Night))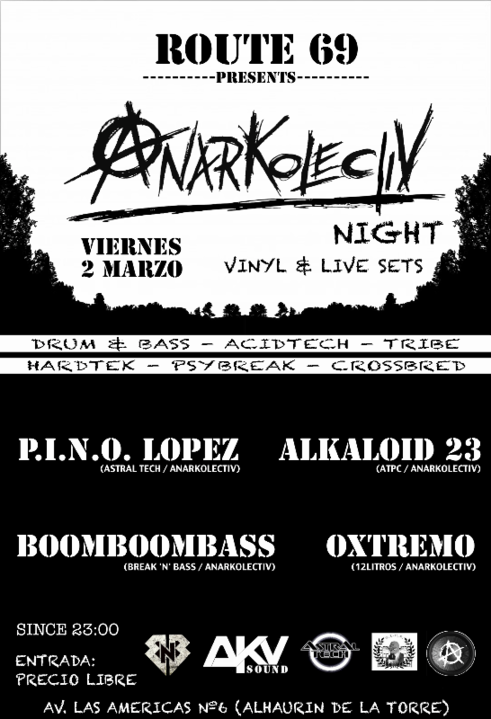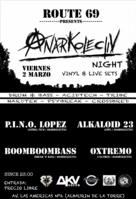 Line Up
Line Up
.:.::.. AnarKolectiV .::.:..:.
====================
====================
//////////////////////////////////////
======P.I.N.O LOPEZ=====
======ALKALOID 23=====
=====BOOMBOOMBASS====
=======OXTREMO=======
//////////////////////////////////////
Info
Info
We go back!!.
After some time travelling and doing parties in other magic places, go back with more energy to Málaga and this time with a night increible where will enjoy with the best music.
We have prepared a set fantastic and a cabin mounted with what more likes us.
During all night we will have live set to vinyls!!
Enjoy and be happy!!
Location
Location
Avenida Las Américas 6, Alhaurín de la Torre, Málaga
Organizer
Organizer
.:.::.. AnarKolectiV .::.:..:.