Amnesietheater meets HSS Records - Night Of Nibiru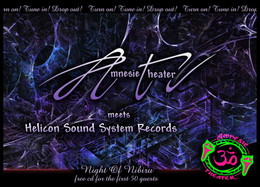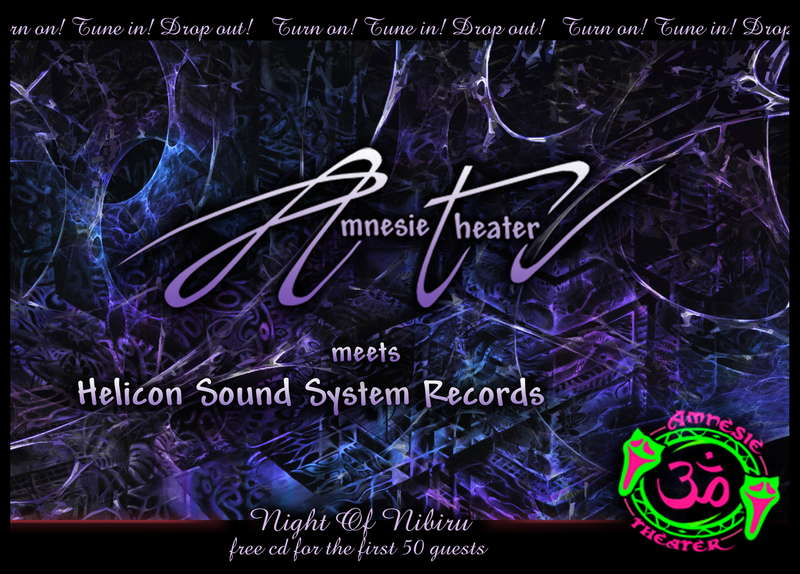 Info
We are going to cellebrate the third birthday of Amnesietheater and we are glad to bid welcome the crew of Helicon Sound System from Greece!
Let us all come together and enjoy some great time!
Pictures from the Location
[amnesietheater.de]
"An Equinox occurs twice a year, when the tilt of the Earth's axis is inclined neither away from nor towards the Sun, the Sun being vertically above a point on the Equator. The term equinox can also be used in a broader sense, meaning the date when such a passage happens. The name "equinox" is derived from the Latin aequus (equal) and nox (night), because around the equinox, the night and day are approximately equally long.
An Equinox happens each year at two specific moments in time, when there is a location on the Earth's Equator where the centre of the Sun can be observed to be vertically overhead, occurring around March 20 of each year."
Location
ARENA BERLIN / Glashaus
Eichenstraße 4
12435 Berlin

5 Min. Fußweg von S-Bhf. Treptower Park oder U-Bhf. Schlesisches Tor
5 minutes from S-Train Station "Treptower Park" or U-Train Station "Schlesisches Tor"
Organizer
Organizer
Amnesia Event Management & Helicon Sound System
Added

13y 4m

· Update

5m 21d

·

/ 246