AlienAgency presents: Spring Awakening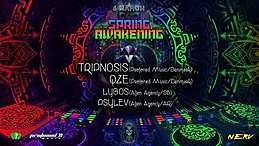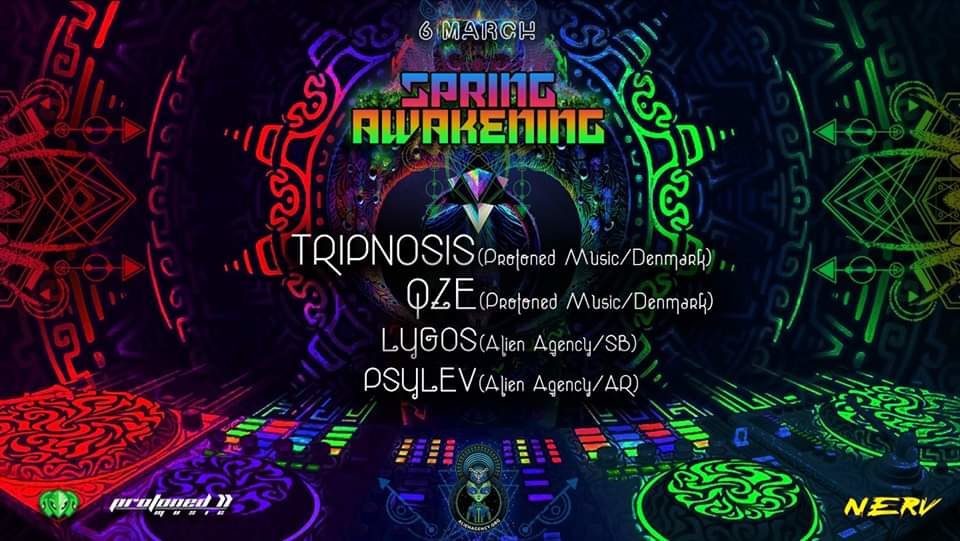 Line Up
Dear and special friends on 6 of March we change the vibe and the season for this year with a new outstanding party in our favorit club, Nerv from Arad.
Our magical deco team are on hand to set the mood and entice you to another space dimension.
See you at Spring Awakening 2020!
Lineup:
****** Tripnosis ******* - Denmark
(Protoned Music)
[facebook.com]
soundcloud
****** QZE ****** - Denmark
(Protoned Music)
[facebook.com]
soundcloud
****** Lygos ******
(AlienAgency)
[facebook.com]
soundcloud
****** PsyLev ******
(AlienAgency)
[facebook.com]
soundcloud
Event : +18
Info
Info
Dynacord by : MusicLab