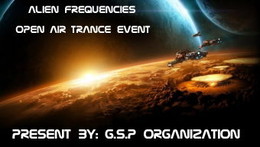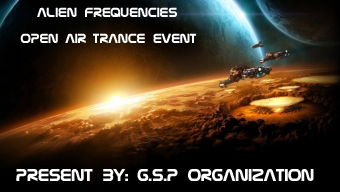 Line Up
KAVAHJAVA (Digital Frequenz Rec DE./ Woorpz Rec.PT / Polena Rec IT.)
soundcloud
[facebook.com]
Dj and live composer, since the 2002 live and play in the city of Venice (IT) inspiring himself from the lagoon and her magic atmosphere. His journey in the Psychedelic scene start in the 2005 with a mixed dj set, in the beggining using original track and after remixing as more as possible. In the 2007 present his first album , followed in few months "NAGUALKA", another album of 8 track. In the beggining of the 2008/09 release "BODHISATTVA" the last creation of a production of psychedelic atmpshere with rythm progressive/full on, but the Album "CRONOVSION" 2010 Full.on style by Polena RecordS (ITALY) was very successfull all over Europe, USA and Japan. In 2011 and 2012 he has lived one experience in Berlin, working on the project EP "MAC CHANGE" the newest progressive songs whit DigitalFrequenz Records (GERMANY) and also one new Album "ECILA LAND" Full on Psytrance style with Woorpz Records (PORTUGAL). He has Play in all Italy and Europe. I like travel and explore new places..
N.E.S (Dream Project)
soundcloud
Born in Venice in 1985, started his passion for music in the early 90's, listening from the classic rock'n'roll band to the heavy metal, from the grunge till first electronic artist like "prodigy" & "chemical brothers".
After playing with a several hard rock bands, N.e.S. discovered the psychedelic scene in 2006 and in 2007 started his journey in the psy trance music, playing like a DJ ( full-on morning ).
in 2008 after an incredible year of playing he start to produce his own music with the project "take the beat", a mix of full-on and progressive sounds. Later on he started to mix more underground grooves which are influnced by the rising italian underground psychedelic music scene.
PSYZANCA (Fish'n Trip Records/GSP Organization)
soundcloud
[facebook.com]
FRANK WHITE RABBITT (Party Animal Familia/GSP Organization)
soundcloud
.
Info
Info
AGGIUNGERSI AL WHO IS COMING !!!

======================================
OnLy GoOd ViBeS aNd PsYtRaNcE pArTy EnJoy !!!
======================================
Location
Veneto Area

ATTENZIONE : LE INFO CHE RICEVERETE VI FARANNO ARRIVARE AD UN MEETTING POINT CHE RIMARRA' ATTIVO FINO ALLE ORE 03.30

Arrivati a VICENZA prendete la diramazione della VALDASTICO uscita PIOVENE ROCCHETTE girate a dx (anche se deviazione) infondo alla rotonda girate a sx dritti fino lo stop ancora dritti alla rotonda a sx per CALTRANO passate il ponte 300 mt girate a dx per CALVENE sempre dritti per 2 km alla chiesa girate a sx per SAN DONA' passate una serie di piccoli tornanti e trovate indicazioni per TEZZE salite per circa 1 km e girate a dx in VIA GRUMI (strada chiusa) dritti fino infondo.MEETTING POINT
Organizer
Organizer
˙·٠•●ૐ GSP Organization ૐ●•٠·˙
Added

10y 8m

· Update

10y 1m

·

/ 37