Backend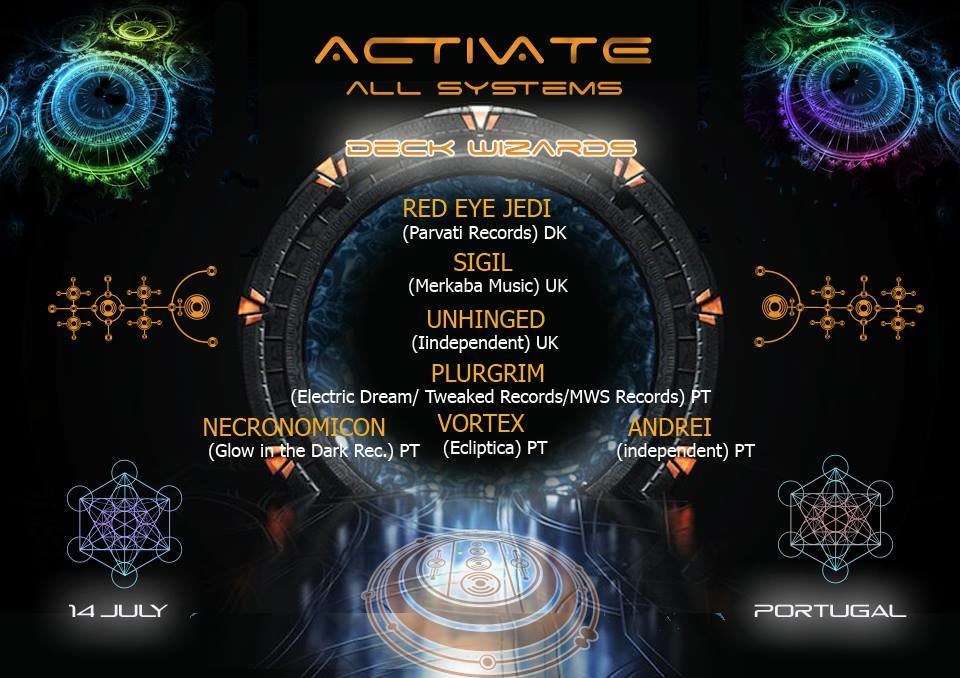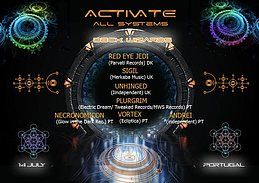 Line Up
Pizza Night- 13 July
Documentary "eternal forest"
ACTIVATE all Systems - 14 July
ॐ DECK WIZARDS ॐ
- RED EYE JEDI ( Parvati Rec) Dk
[parvati-records.com]
- SIGIL (Merkaba Music) Uk
soundcloud
- UNHINGED (Independent) Uk
- PLURGRIM (Electrik Dream/Tweaked Records/MWS Records) Pt
[click here]
- VORTEX (Ecliptica) Pt
[click here]
- NECRONOMICON (Glow in the Dark Rec.) Pt
[click here]
- ANDREI (Independent) Pt
soundcloud
Info
Info
3rd YEAR CELEBRATION PARTY

22Kw A.S.S. sound system

NO Pets--- do to limit space
Location
***** by car via Góis****(20km away)
► In GÓIS center, by the Fire Department round about, go East in direction to COLMEAL
► In Colmeal, follow the main road through the village, turn Left when you see the sign "Açor / Ádela / CÊPOS"
► Stay on the right in "CÊPOS" direction and 500m ahead you will find Activate's GATE (FOZ DE ÁDELA)
***** by car via Arganil****(20km away)
► In ARGANIL follow CÊPOS direction you'll pass through 2 villages: FOLQUES and TORROZELAS till you get to Cêpos
► In CÊPOS round about, take Colmeal/ Góis exit and keep going till you get to the cemetery and then go down the old tar road in Colmeal direction.
► After 8km you will find Activate's GATE (FOZ DE ÁDELA)
**** by bus ****
► from Coimbra take the bus L7465 to Arganil via Góis
► check link for timetable
[transdev.pt]
► get out in Góis
► due to school holidays there aren't buses to Colmeal, thus Taxi or hitchhiking are the available options
**** location **** 40°08'24.0"N 7°59'40.3"Whttps://www.google.pt/maps/place/40°08'24.0%22N+7°59'40.3%22W/@40.1399951,-7.9967227,617m/data=!3m1!1e3!4m5!3m4!1s0x0:0x0!8m2!3d40.139991!4d-7.994534
Added

3y 10m

· Update

3y 9m

· 1